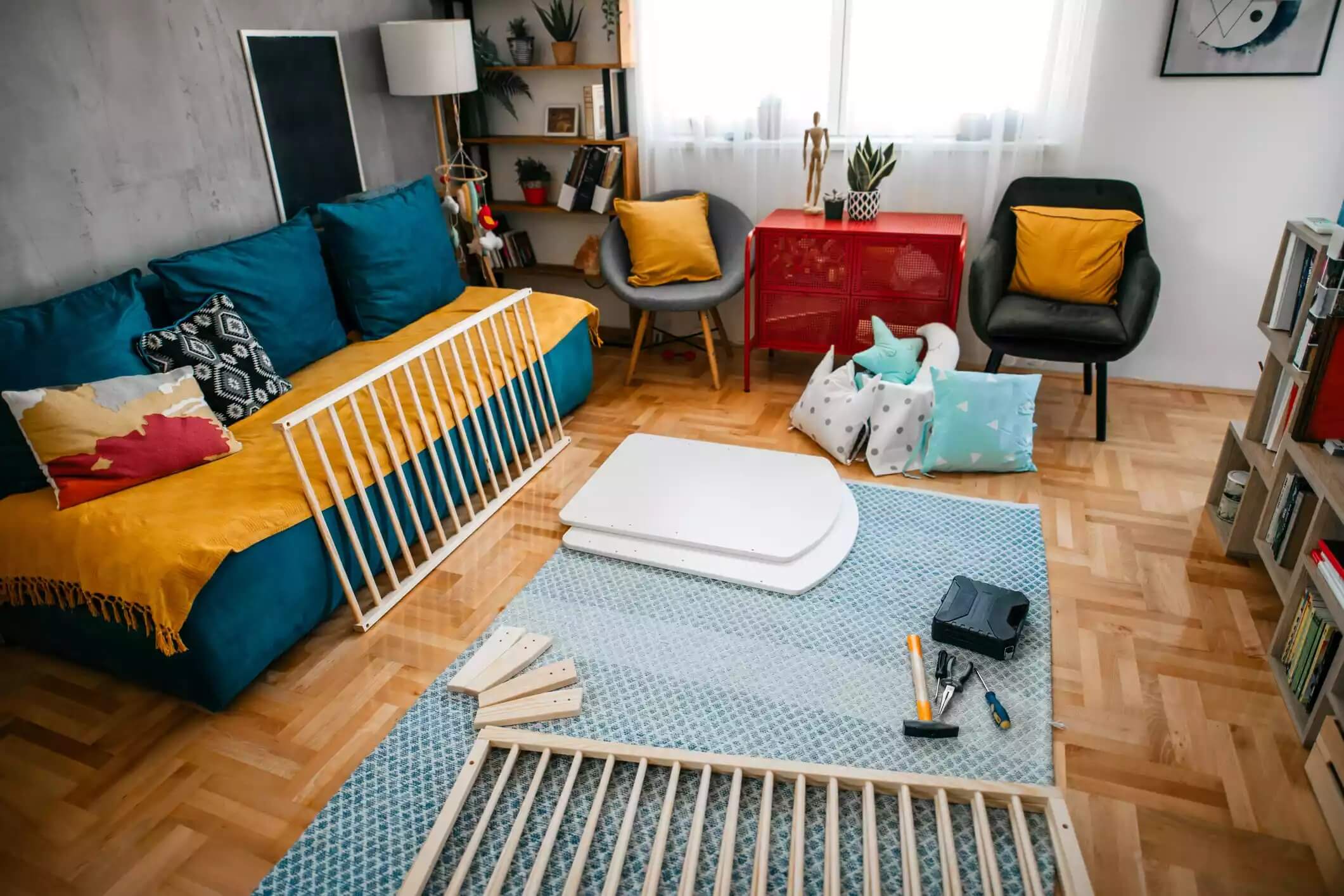 Before Ikea became a leading source for house fittings, buying any item of furniture meant hauling it home in a truck, then flipping it every which way to get it into the house. Polarizing as it may be, flat-pack furniture has certainly taken some of the risk of injury out of home decorating.
The rise of flat-pack furniture has created ease and convenience. However, like most things that are easy and convenient, it's also put a massive strain on the environment. The amount of furniture waste generated in 2018 (12.1 million tons) was 30% higher than was generated in 2005, and 567% higher than was generated in 1960. Only about 0.3% of that waste is recycled; the rest goes to landfills.1
Is it time to go back to the bygone days of preassembly, or can flat-pack furniture actually be sustainable? Here, we weigh out the pros and cons of this packaging design.
The Rise of Flat-Pack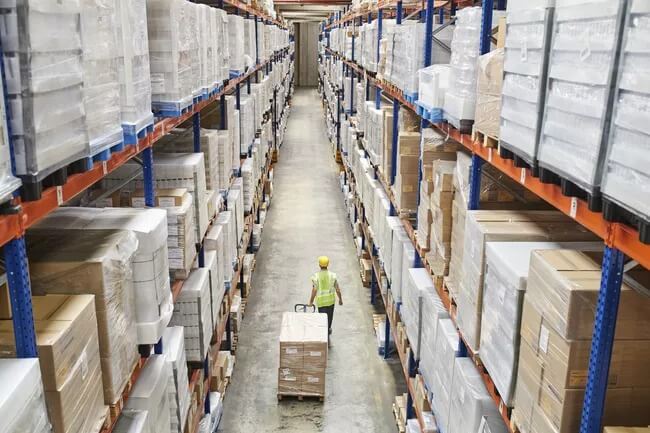 Though ready-to-assemble (RTA) furniture predates the company now largely associated with it, Ikea can take much of the credit for its popularity surge during the late 20th century. The Swedish firm introduced flat-pack to its line in 1953 via the simplistic, circular Delphi table. It opened its first store stateside, just outside Philadelphia, in 1985.
Today, there are 51 Ikea stores throughout the U.S., and the $13.1 billion global RTA market is expected to reach $18.2 billion by 2027.2 Other major sources of RTA furniture include Wayfair, Overstock, and, of course, Amazon.
Flat-pack's projected growth no doubt has something to do with its increasing efficiency. Because the biggest complaint associated with RTA furnishings has long been the decidedly dreadful assembly of them—always involving an Allen key and often leading to long hours of crazed confusion and one or two domestic squabbles—many brands are now making styles that require no tools and barely any effort at all.
Benefits of Flat-Pack Furniture
Flat-pack furniture is gaining popularity at such a rapid rate because it's easy and convenient. It can be ordered online and delivered to your door by a traditional shipping service. For those who do prefer in-person shopping, it can be taken home in a small car—no additional delivery fees necessary.
Flat-pack furniture can be easily broken down to move or collapsed to save space—ideal for tiny living. It's very lightweight and adaptable, ripe for DIY projects.
One of the biggest draws of RTA furniture is that it can be very inexpensive. A small Billy bookcase from Ikea costs only about $40.
Flat-Pack Pros
Cheap
Lightweight and portable
Can be condensed for tiny living
Ripe for DIY
Drawbacks of Flat-Pack Furniture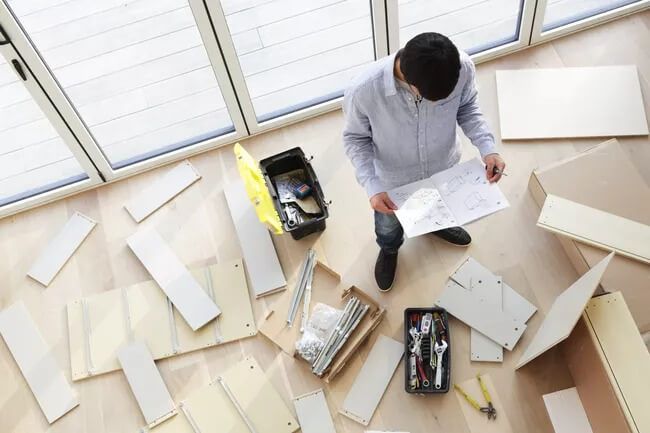 The cons of conventional flat-pack furniture outweigh the pros on the whole. For starters, the craftsmanship involved in creating a piece of furniture gets lost in mass-produced RTA pieces. Flat-pack furniture lacks uniqueness and always has a super-minimalistic feel. Its disposable nature promotes a culture of wastefulness and overconsumption, and—worse yet—it can rarely be passed down or recycled.
Traditionally, furniture was made of durable materials such as ash, pine, gum, fir, oak, and wrought iron. Today's flat-pack furniture is made from lesser-quality but more affordable chipboard or medium-density fiberboard (MDF), both made by compressing wood particles. Some manufacturers will use formaldehyde-based wood glue to bond these particles together.
Depending on the brand, items might be held together with plastic pieces, include plastic edging, or feature a "paper foil" finish. Paper foil is coated in a layer of toxic polyurethane (plastic).
Finally, despite its simplistic aesthetic, RTA furniture can be a nightmare to put together. Expect to be responsible for dozens of tiny pieces—all present and intact, if you're lucky—and to spend ample time pouring over notoriously vague instructions.
Flat-Pack Cons
Lacks craftsmanship and uniqueness
Low quality
Overly simplistic in design
Easily damaged
Difficult to put together
Doesn't break down easily in landfills
Can Flat-Pack Be Sustainable?
Not all flat-pack furniture is "fast furniture," produced in vast, energy-sucking factories. Some of it is made responsibly and even locally, whereas the cheap-as-chips kind is generally made in China and shipped thousands of miles to the U.S.
RTA furniture can last if it's quality-made with durable materials (think real wood instead of wood composite and steel screws instead of plastic connectors). Ideally, the company doesn't use toxic wood glue, chemical-treated fabrics, or any other materials that would harm the environment when the furniture is relegated to the landfill at the end of its life.
The sustainability of kit furniture depends mostly on its manufacturer. A brand like Joybird handmakes its furniture to order in Los Angeles, offering the kind of quality and customization you can't find at a big-box retailer. It also finances reforestation projects through a One Tree Planted partnership.
Bay Area-based Campaign is another brand that produces flat-pack furniture built to last a century. It laser cuts each piece out of steel for optimal durability, comes with a lifetime warranty, and is "built to evolve" with removable upholstery covers ripe for switching up a color scheme. Other flat-pack brands in the conscious camp include Burrow, Floyd, and Kvell.
Frequently Asked Questions
Why is medium-density fiberboard used for flat-pack furniture?
Medium-density fiberboard, aka MDF, is cheaper than solid wood and often more lightweight and compact, too. The problem with MDF is that it's generally lower in quality and made with too many substances (formaldehyde, paraffin wax, etc.) to be recycled.
Why is flat-pack furniture cheaper?
Flat-pack furniture sold by big-box retailers is cheap because it's mass produced and made of low-quality materials. Hard-wearing alternatives are priced similarly to solid-wood furniture.
How long do home furnishings last?
Each piece of furniture has a unique lifespan. For a couch, that's seven to 15 years. For a mattress, it's only five to 10. Dining tables, bed frames, and dressers are some of the longest-living items of furniture, each lasting up to 20 years.
How can you make flat-pack furniture last?
Quality-made flat-pack furniture should last if cared for like solid-wood furniture would be. For the cheaper stuff, you might have to occasionally replace hardware, fill cracks with wood filler, repaint, replace legs, or make other modifications to keep it stabilized and strong. While it may not apply to tongue-and-groove styles, limiting your knockdowns and rebuilds could also extend an item's life.
What should you do with flat-pack furniture at the end of its life?
Preparing for flat-pack furniture disposal starts with pre-purchase decisions. Many brands offer lifetime warranties and recycling or buy-back schemes. Repairing and recycling items are the best ways to get the most life out of them. If an item can't be sent back to the company, check with your local waste management service to see whether parts of it can be recycled. With many cheap, low-quality flat-pack pieces, the landfill is the only option.