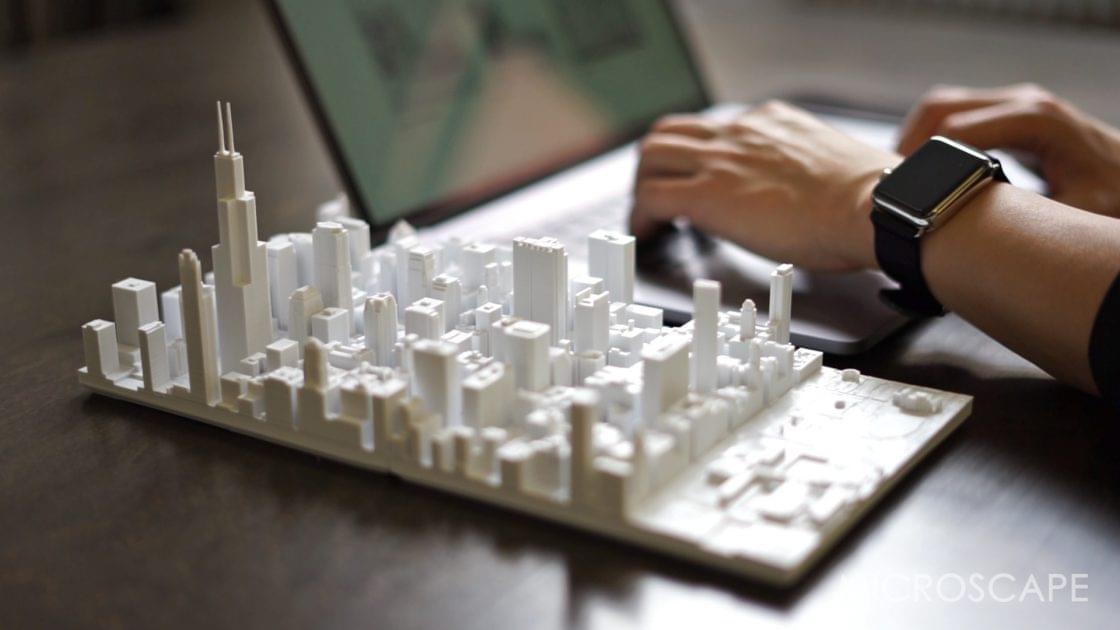 After the successful Kickstarter launch last year of its flagship Manhattan Collection, Microscape is tackling the Second City. A new collection of thirty-six highly detailed models capturing downtown Chicago is now available exclusively through a Kickstarter campaign that will wrap up on January 25th, 2018.
These models exceed the already high standard for quality and detail set by the original Manhattan Collection, with a new, more precise 3D-printing process and additional layers of scan data near ground level picking up the bridges over the Chicago River, the ferris wheel on Navy Pier and the complex layering of streets and El tracks in and around the Loop.
As with the Manhattan Collection, Microscape's Downtown Chicago Collection slices up the city into a north-south-oriented grid of six-inch squares. Each square equates to approximately ½ of a mile (around four Windy City blocks) at 1:5000 scale. The 1.3° skew from true north of Chicago's street grid makes for a more visually interesting sculptural piece, as streets, buildings, bridges and the Chicago River are all cut through at a slight angle.
Microscape | The Chicago Collection from Microscape on Vimeo.