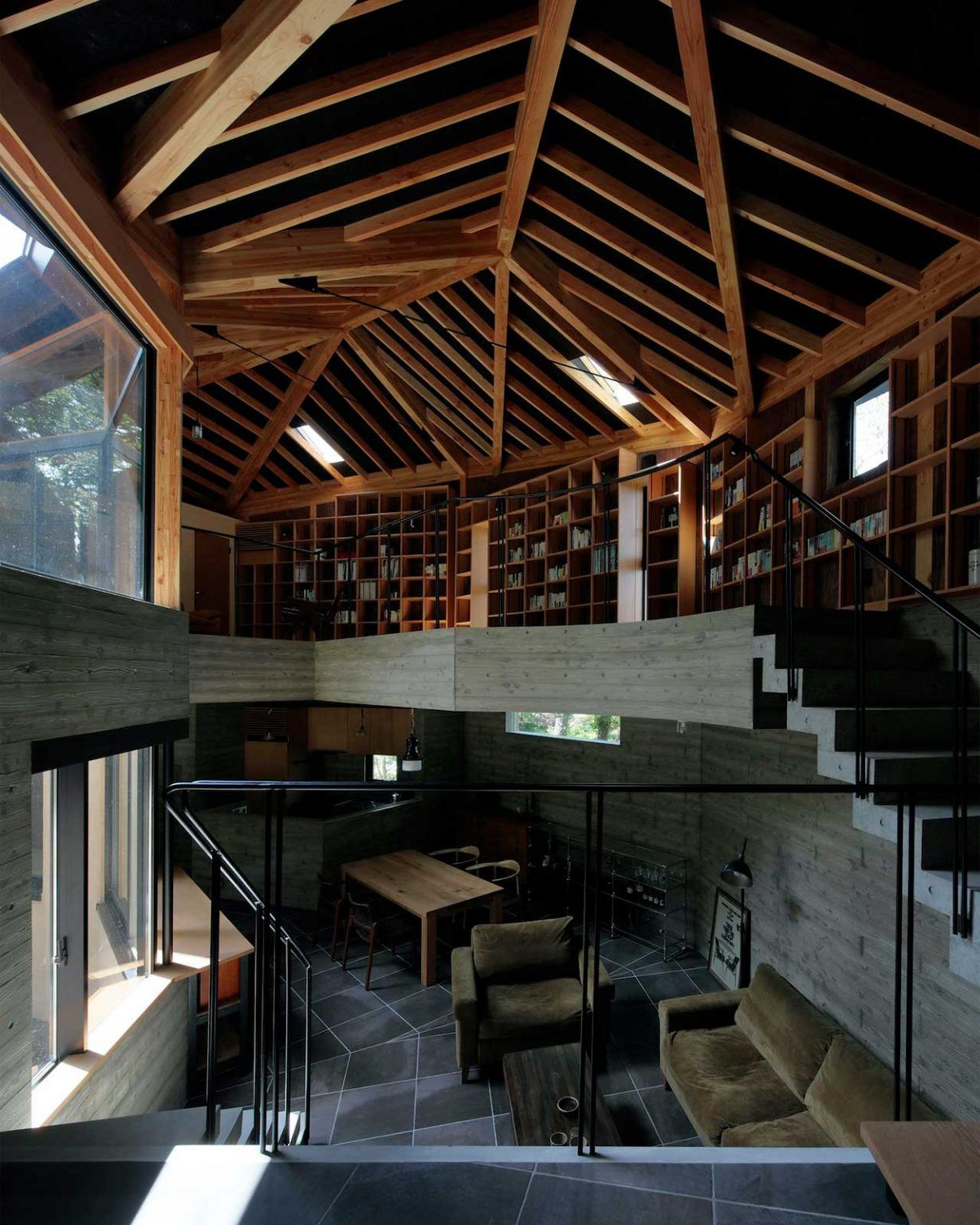 Phase Dance is a weekend home located in a dense forest in Shizuoka, Japan, on a sloped piece of property. After visiting the undeveloped site a few times, Takeshi Hirobe Architects took interest in a large orange bark stewartia tree and decided it should remain standing. With the tree being center of the building area, they designed a crescent-shaped house to wrap around the tree, creating a relationship between the two while allowing it the space it needs to flourish.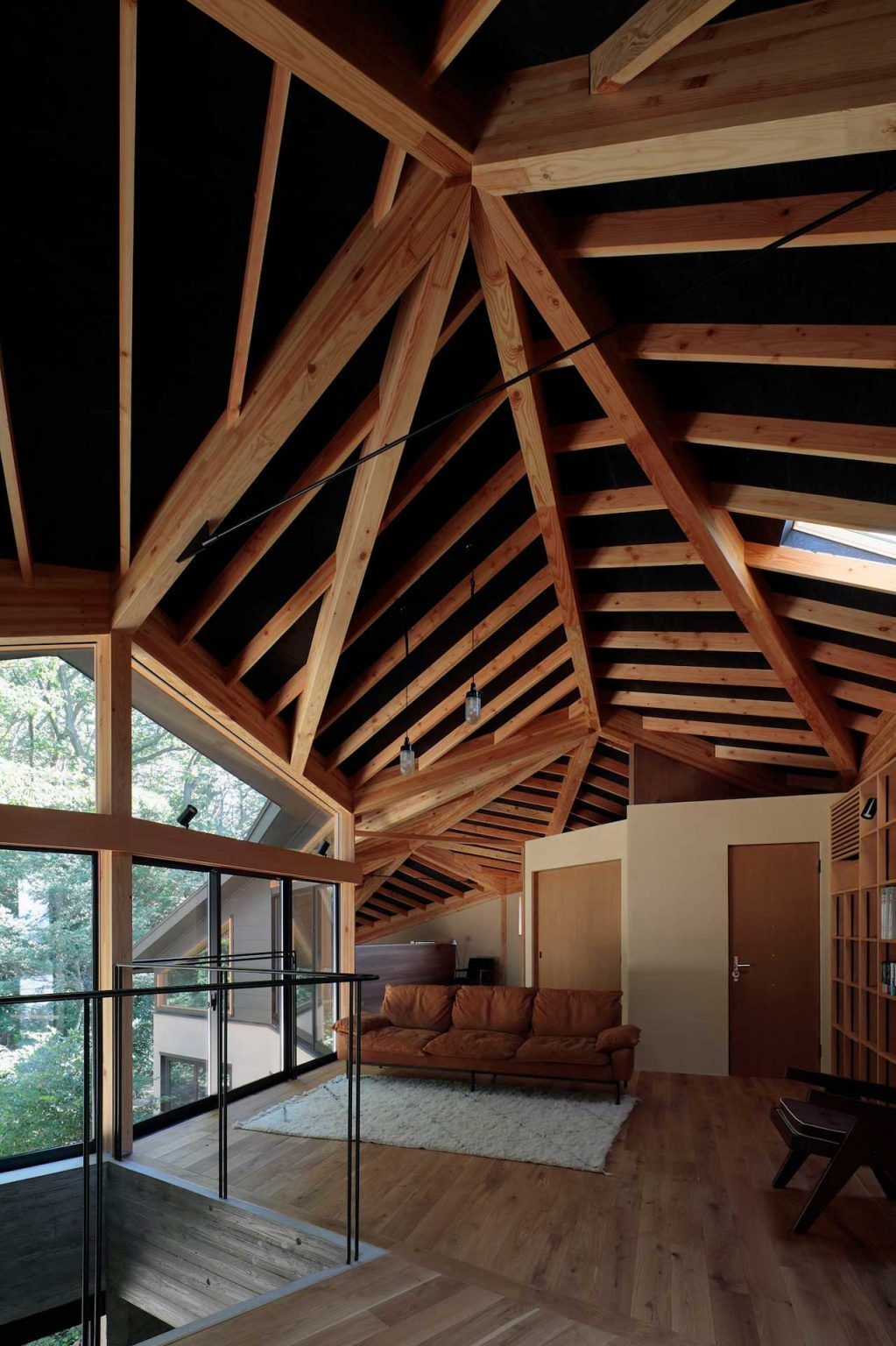 The tree marks the central point with the striking structure angled around it. The asymmetrical ceiling is composed of triangular planes with wood rafters that create graphic linear patterns.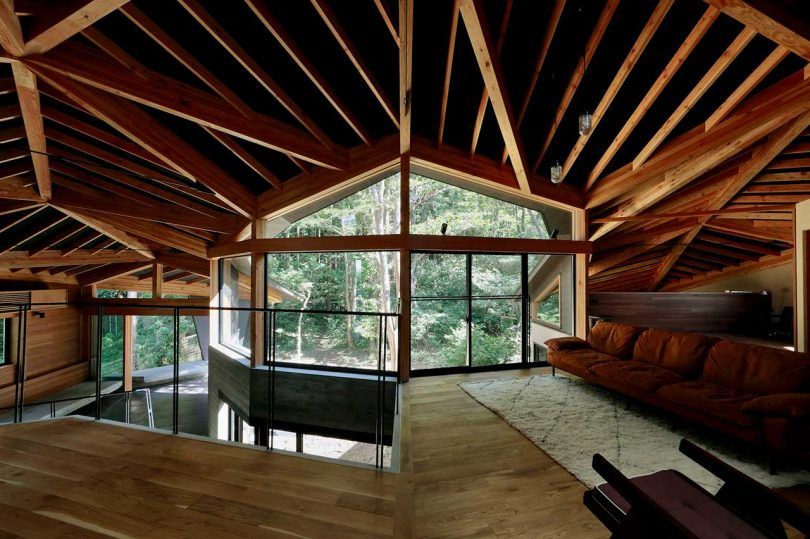 The impressive upper level is designed as a reading with floor-to-ceiling bookshelves built along the back wall. The opposite side, which faces the tree, features oversized windows that keep both floors lit with natural light. Plus, the windows offer nature views for those relaxing or reading a book.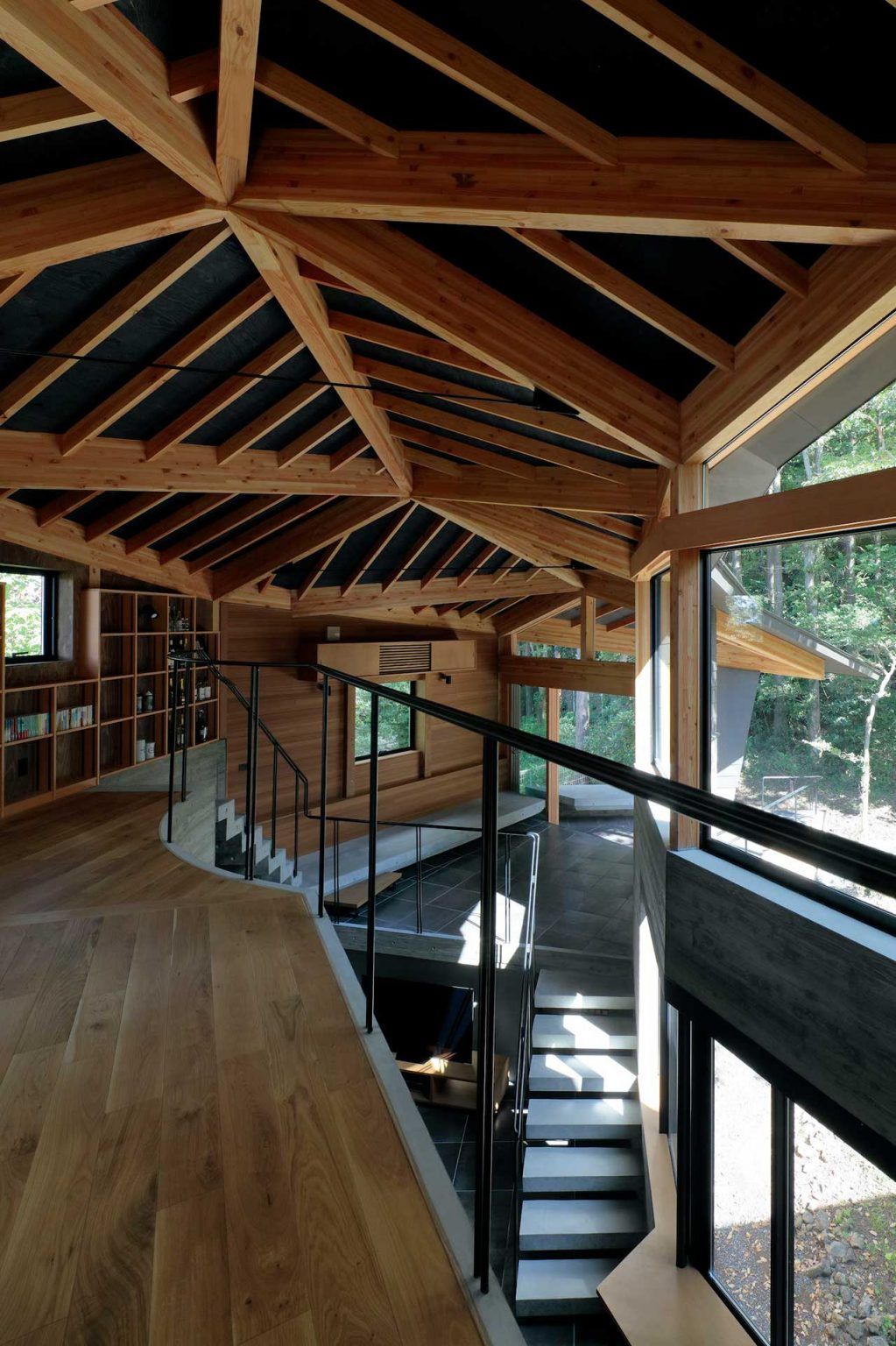 The top floor overlooks the first floor with a void that makes both levels feel larger.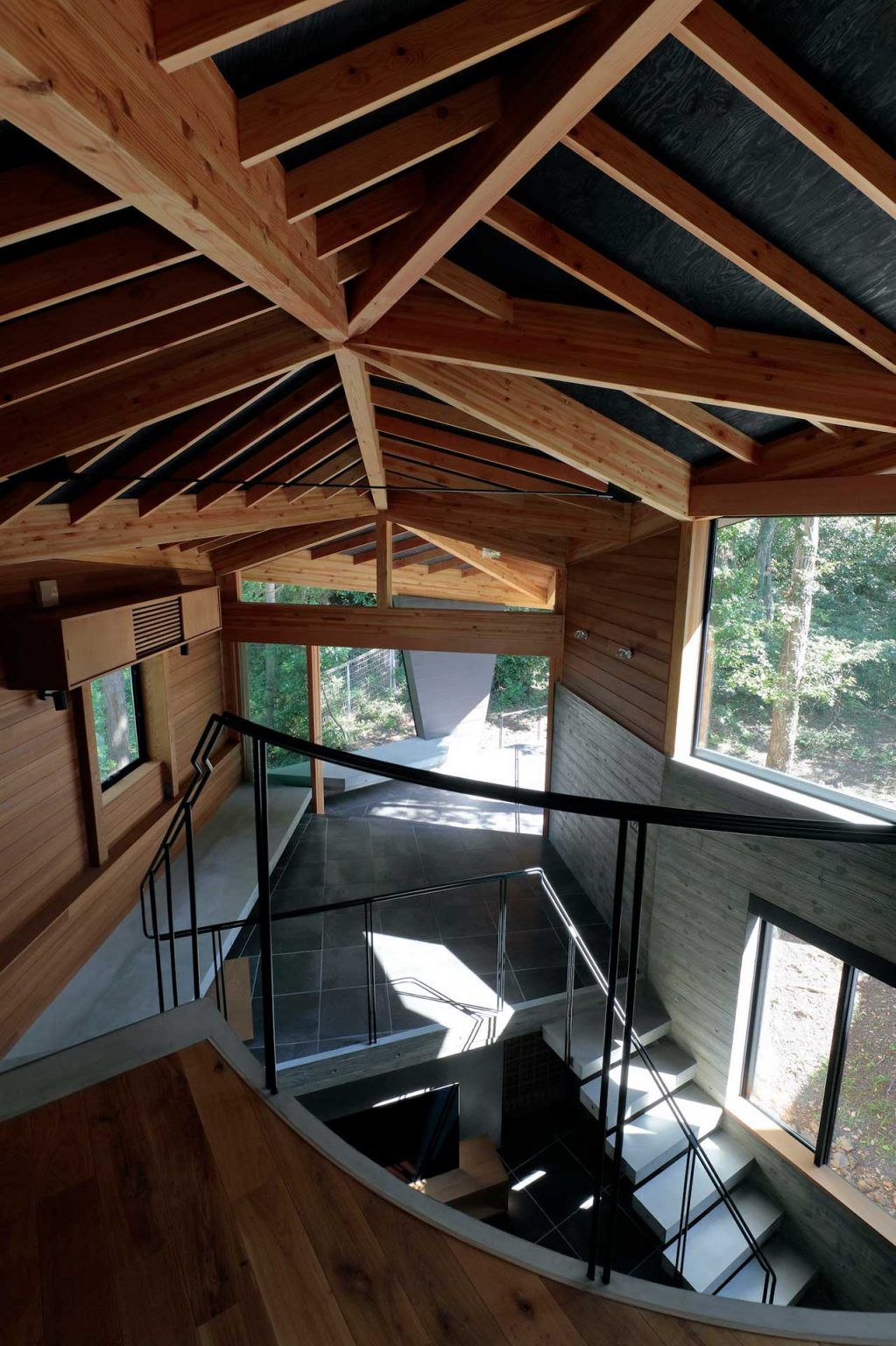 One of the bedrooms can be used as a flex space with a sliding door that disappears leaving the room open to the hallway.