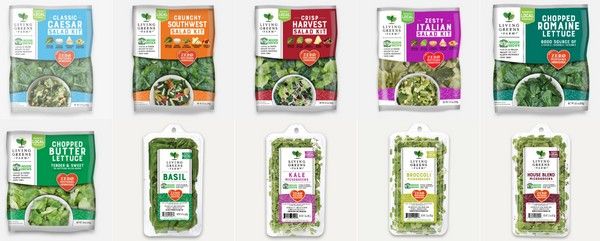 "We decided to build this large in the first facility to achieve scale efficiency, allowing us to achieve higher margins and mitigating the risk of scaling up production. When building smaller farms, you won't benefit from scale under one roof. But we'll get it across multiple large farms," says George Pastrana, President & CEO of Living Greens Farm, a US-vertical farming company.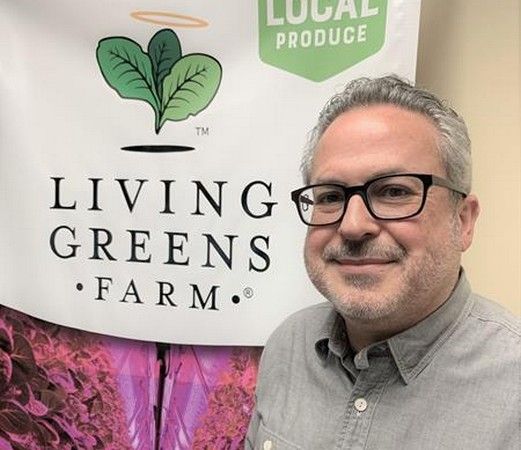 Annually, their to be built 20.000 m2 farm will provide 6.7 million pounds (3,0 mln kg) of leafy greens, with most of that converted into ready-to-eat bagged salad kits and lettuce. Besides that, whole heads of butter and romaine lettuce are available, as well as microgreens and herbs.
Fast-growing segment
According to him, ready-to-eat bagged salad kits and lettuce are the fastest-growing products, with a 16% compounded annual growth rate in the past five years. The company is expecting growth of another 10% in the coming years. Retailers have shown to like the product which is efficient to merchandise. Besides that, they can easily charge a premium for these value-added offerings, which provide good margins for them.
George points out that perfecting the technology has taken eight years to develop. "We developed such a unique approach to growing full heads of lettuces at 7-8 ounces of weight, aeroponically. All CEA growers pretty much stop at baby leaf lettuce. However, we are able to make cut leaf products that are ready to eat," George notes.
Perfect location
Another 10.000 m2 is used for processing and packaging the harvested goods, storage, tanks, and support infrastructure. Located only 30-40 minutes outside Indianapolis (USA), the production facility has access to well-positioned logistics with highway infrastructure. "We'll be delivering fresh greens to markets as far as Pittsburgh, Minneapolis, Kansas City, and Charlotte within 24 hours. That's what makes this an excellent logistical central location serving a wide geography."
George points out that Indiana makes the perfect home for the new farm, as they've found a very positive pro-business welcoming political and financial structure. The State of Indiana, Delaware County, and the City of Muncie have been very supportive and welcoming of the plans. As well as providing lots of support towards building the new farm, partially due to the fact that Living Greens will be providing 120 new jobs in the Muncie area.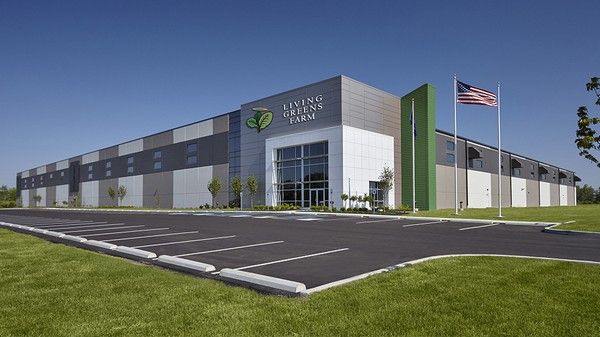 Unique assets
"I think our farm is quite special, as is our approach in a couple of ways. We're the only indoor farm processing and packaging, all under one roof. We never break the cold chain, so our greens stay safe to eat and maintain the best freshness and quality," George affirms.
Moreover, the farm is highly automated, including robotics and conveyors that allow high efficiency. Automation means predicting various growing elements such as recipes, lighting, nutrients, and watering using AI and machine learning. The other part of it is that automation is not just implemented for no reason but is done in a smart, capital-efficient manner, as George puts it.
"We still rely on our growers to farm the product since we recognize that we are growing a living, breathing 'thing' that requires a lot of science and art."
Living Greens has set its eye on establishing farming technology in the US and globally. These types of produce can be grown in other parts of the world by licensing the technology, which is the ultimate goal.