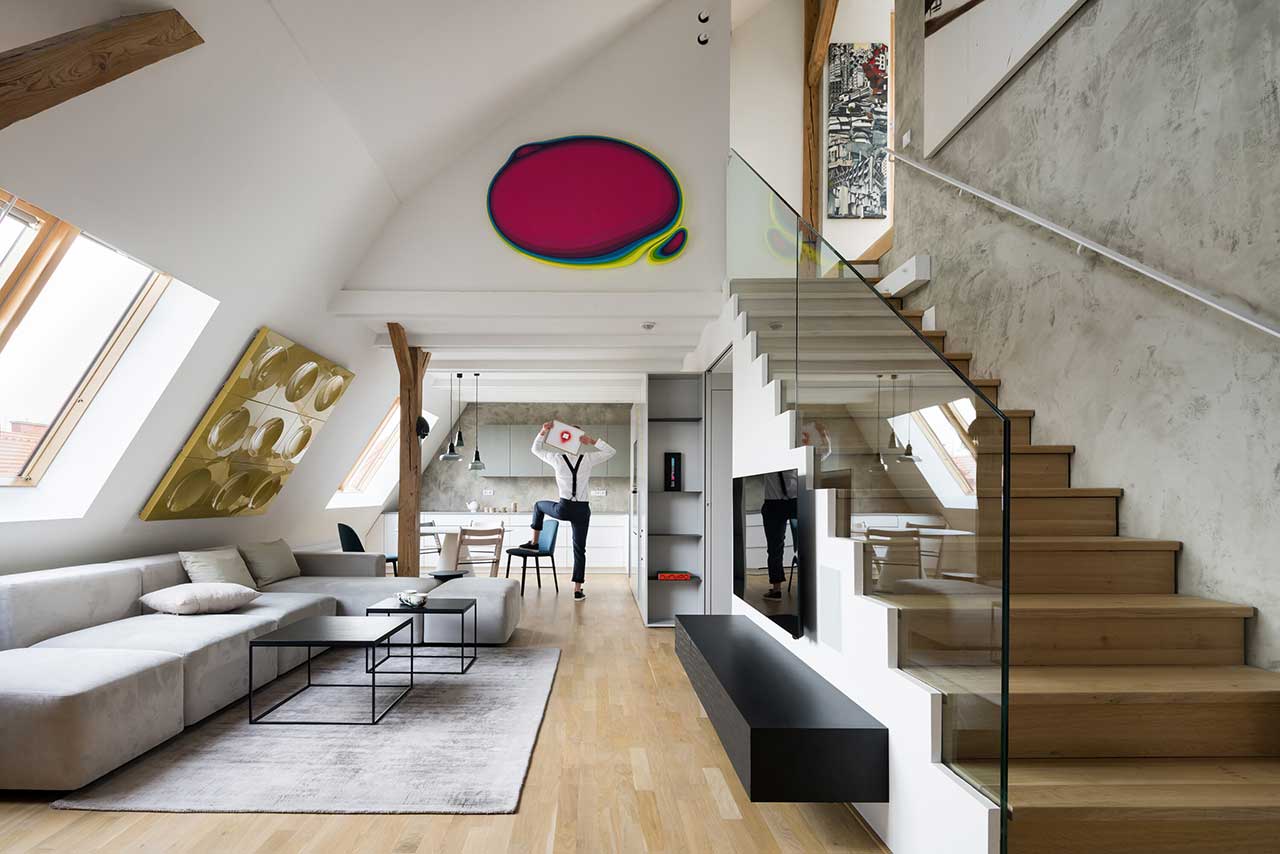 The Art Maisonette in Letná is an attic apartment in a 1930s Prague building that got a facelift from esté architekti that reflects the owners' love of Czech graffiti art. Some aspects of the original build have been preserved, like the concrete wall screeds and oak parquet floors, while the kitchen received an upgrade. The neutral backdrop and open floor plan lets the colorful artwork take center stage. The busy paintings pop against white and grey walls, which are void of extraneous details.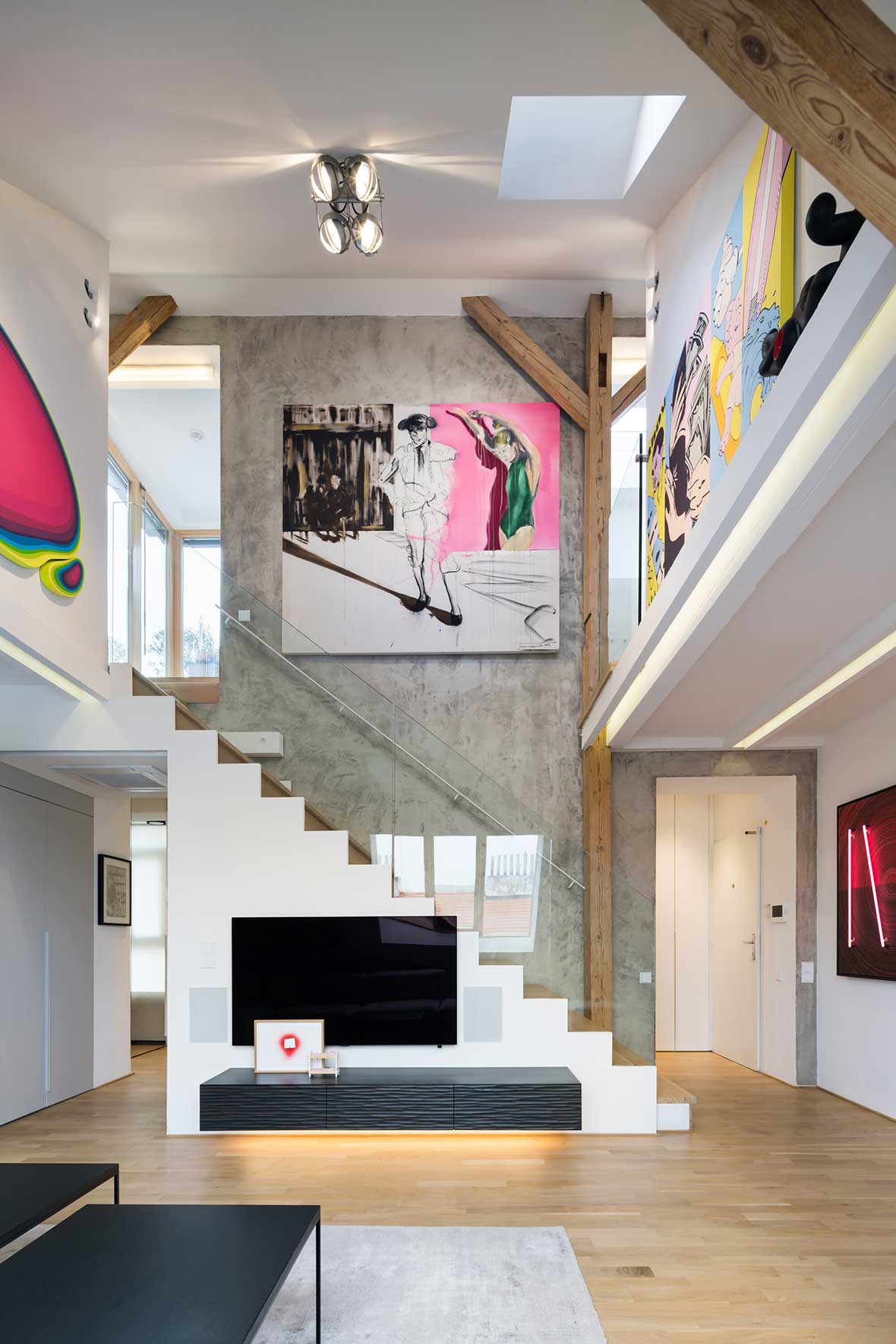 A new glass stair railing makes the double-height space feel larger and more open while the side profile of the stairs adds geometry to the space.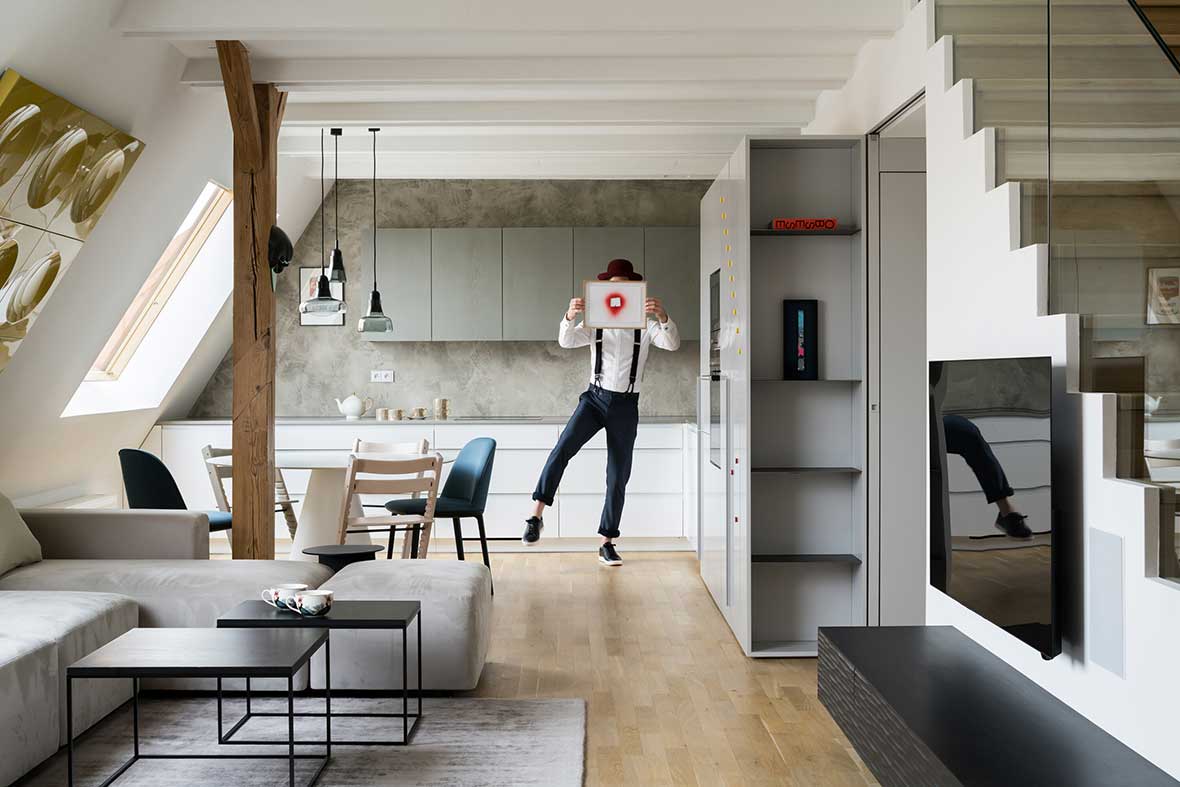 Angled walls allow more daylight to reach the interior of the space.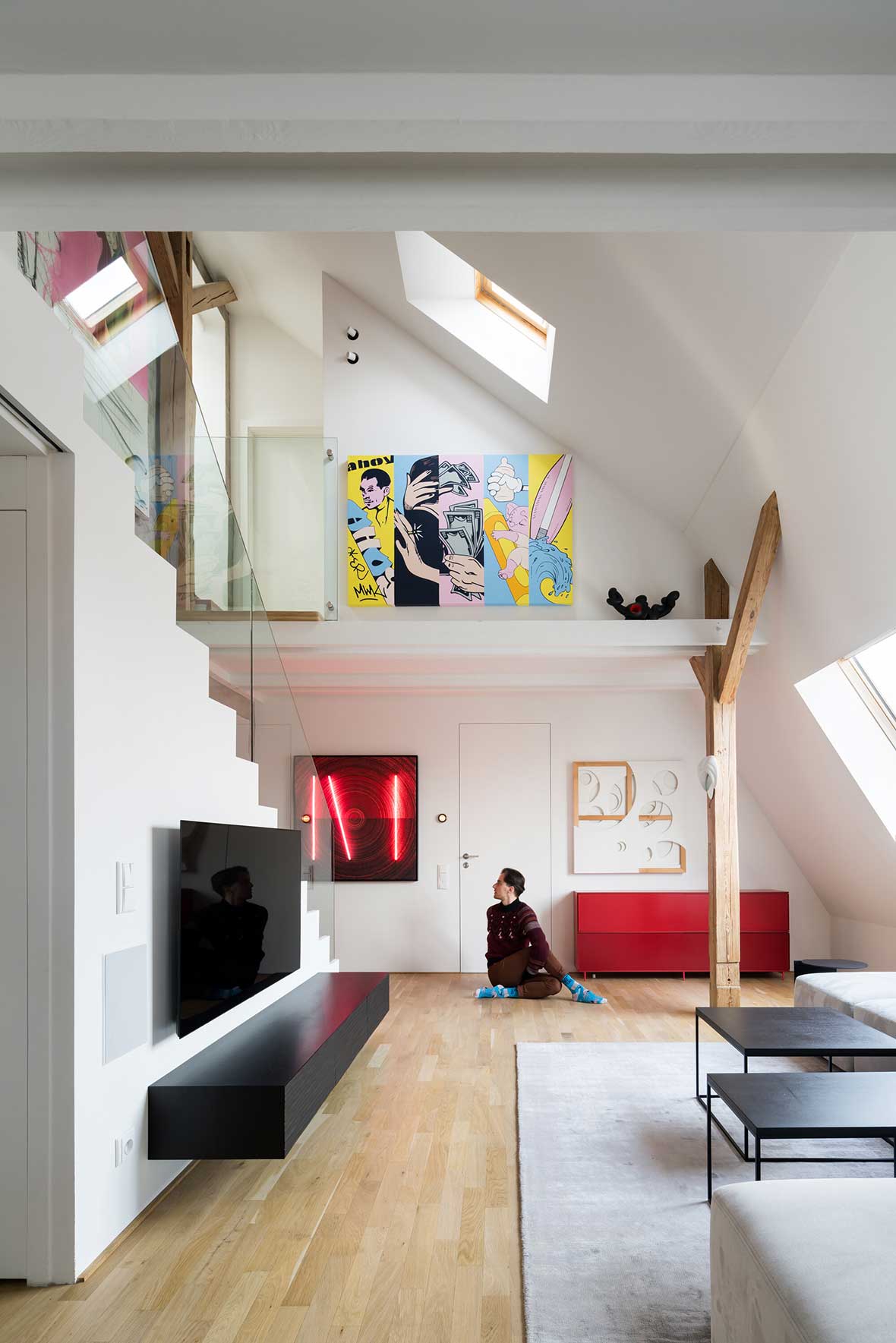 Bold and sometimes quirky art are paired with neutral furnishings, like the light grey sectional sofa and black coffee tables.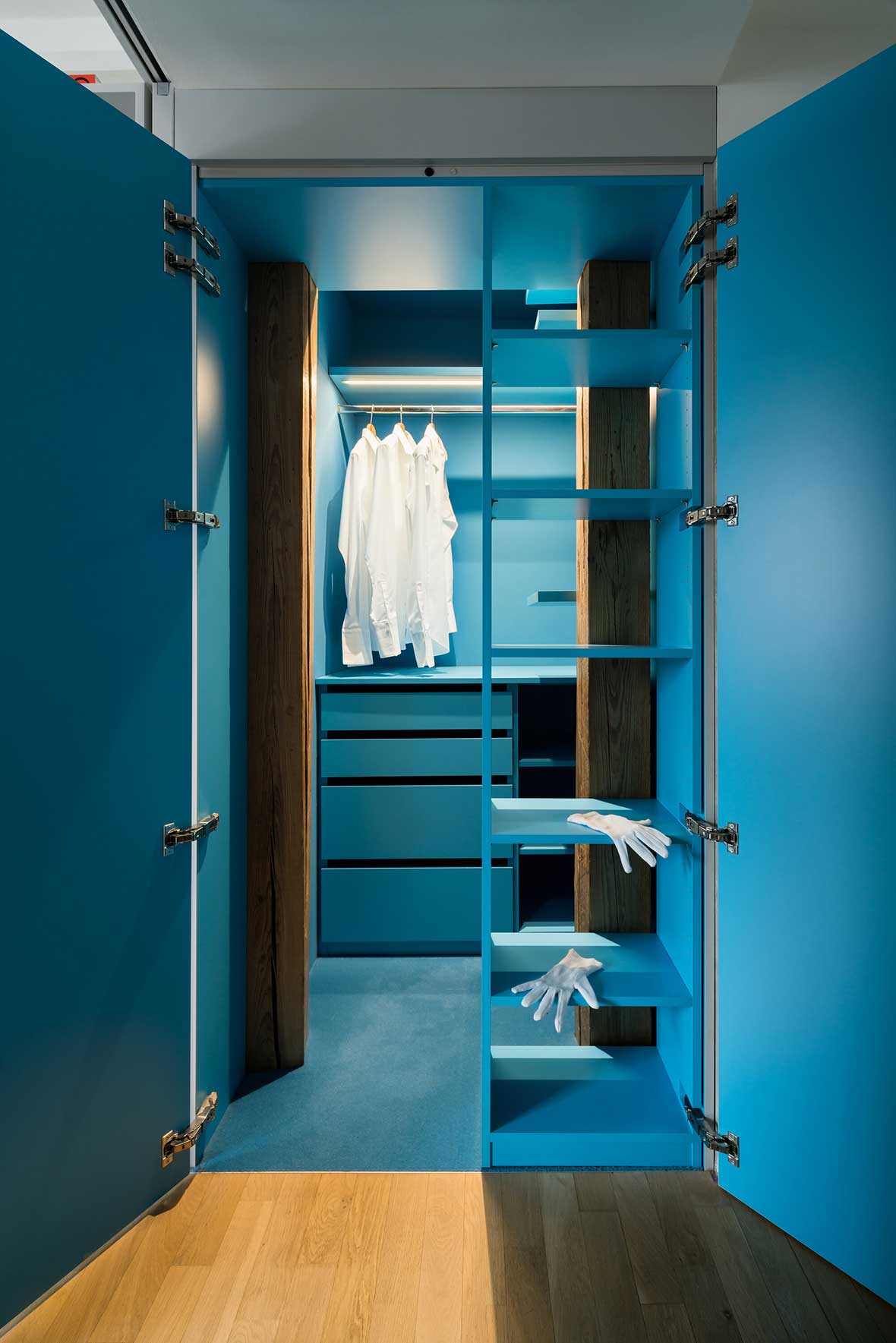 Hidden behind closed closet doors are bright colors that change the look of the interior throughout the day as they're used and opened.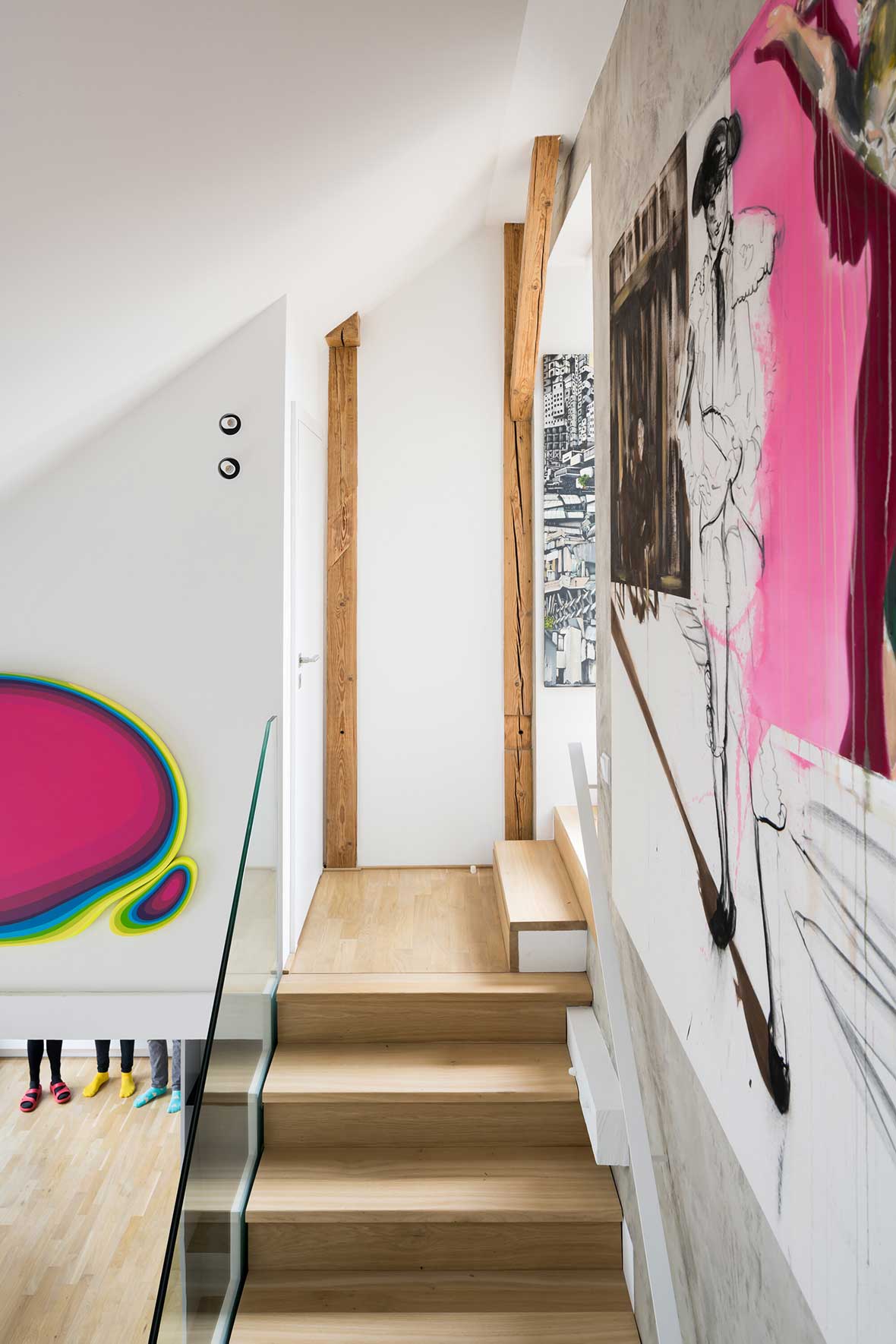 At first glance, this bedroom appears to be just black and white until the closet door slides open to reveal its pink closet.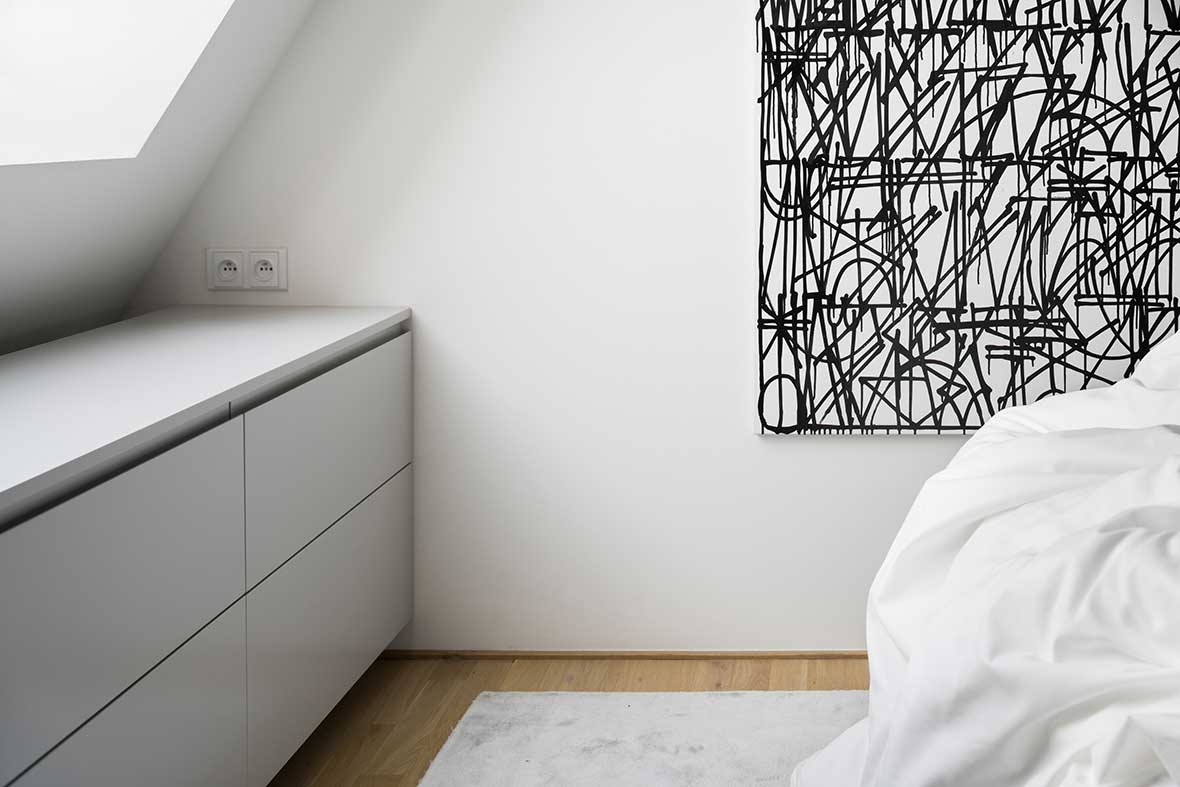 Photos by Studio Flusser