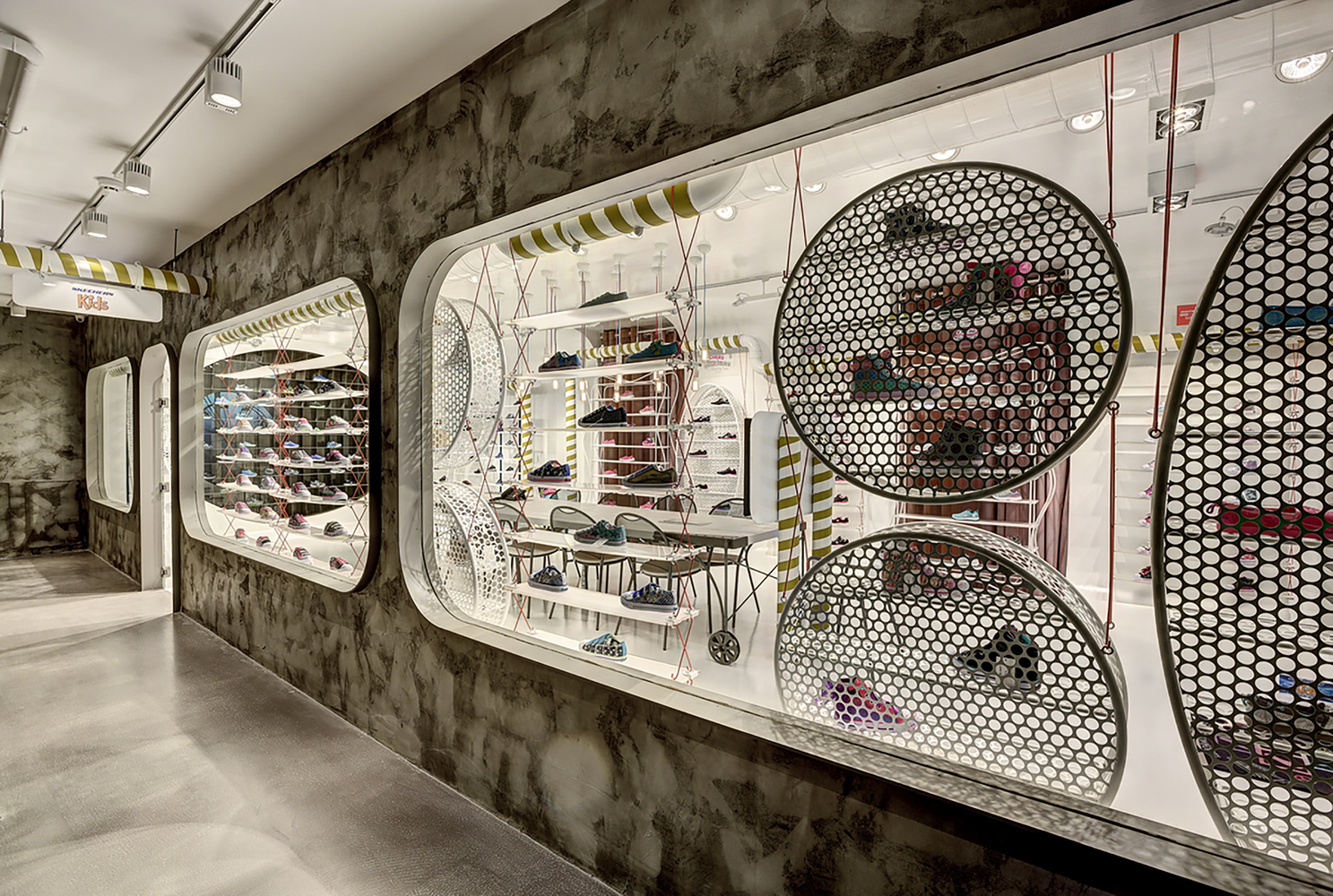 Even if the users are not kids, an approach that points images of childhood perception in grown-up's memories, made out the main concept. To make evocations felt in space, such as basic geometric shapes, funfair, candies, ferris wheel, fun and colourful play spaces, components like basic joint details, curvilinear forms, wheels and slight units that symbolizes movement composed in the space.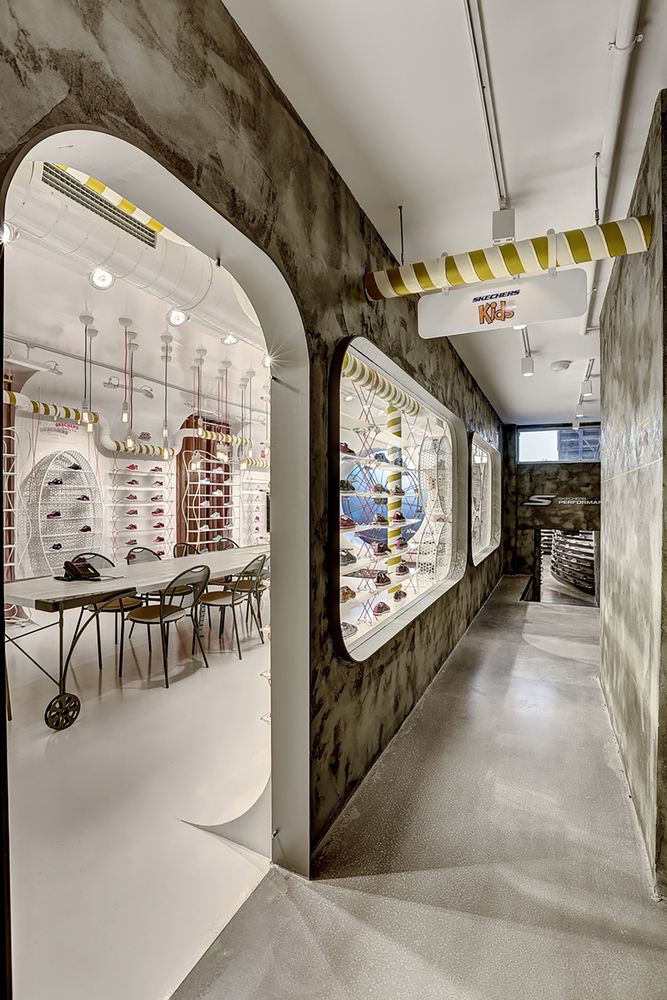 One of the most significant challenges of the project is to create a balance between the exciting, colourful and childish feeling that aspired to be created in the space and kids products that have a wide colour, pattern and tissue palette which will be displayed on the space. It's aimed for the space to make itself consist without precluding the products and be able to integrated with the products at the same time.
The brand has subproduct groups which should have been seperated from each other and can be varying by numbers every season. Therefore display units are fictionalised as different modules which can be adapted to varied classifications and flexibility.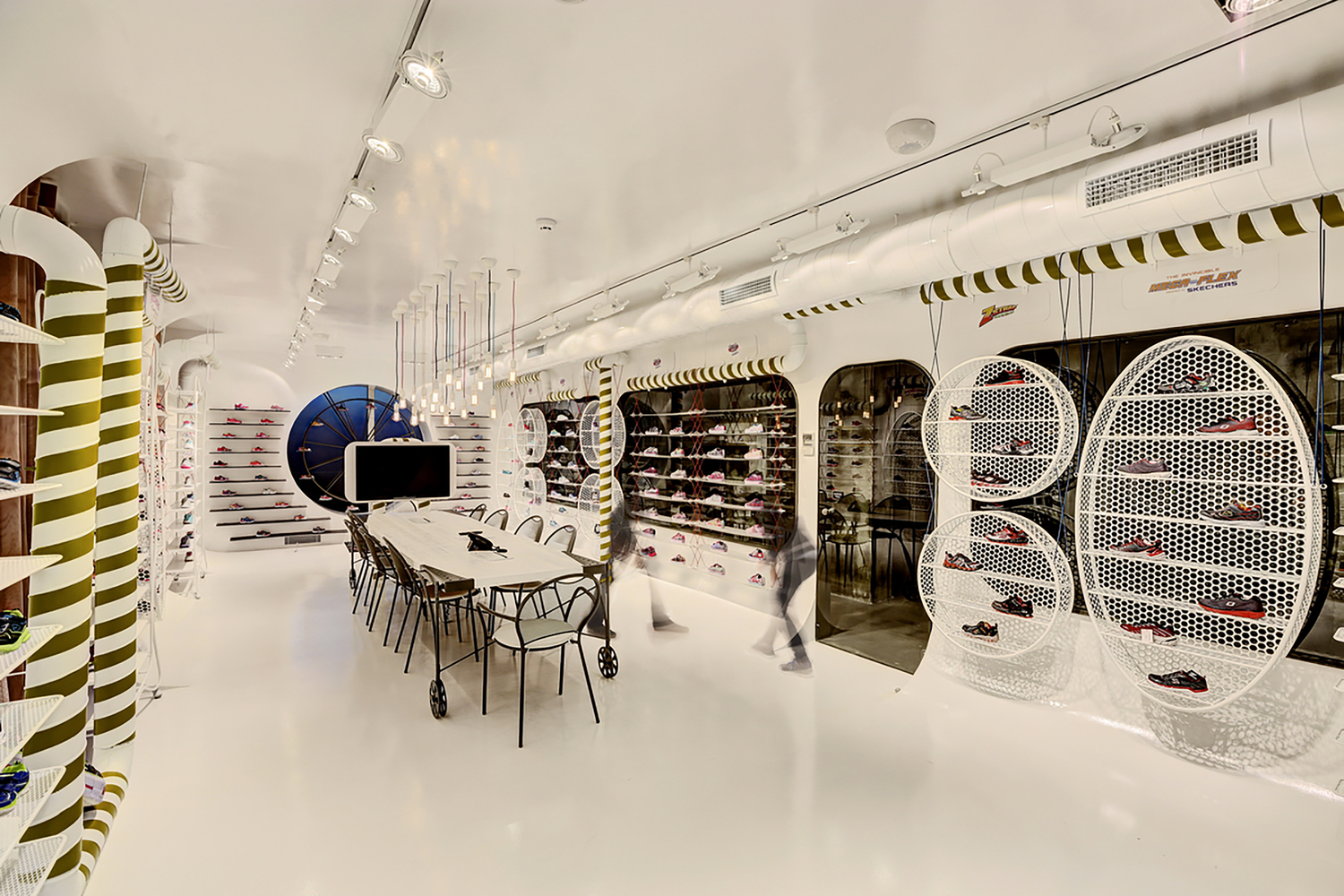 Display modules composed of iron, plexy and wooden materials are hung with simple details on the coloured constructive round duct which is assembled to white coloured polyurethane finished surrounding surfaces that evoke a curvilinear formed tunnel.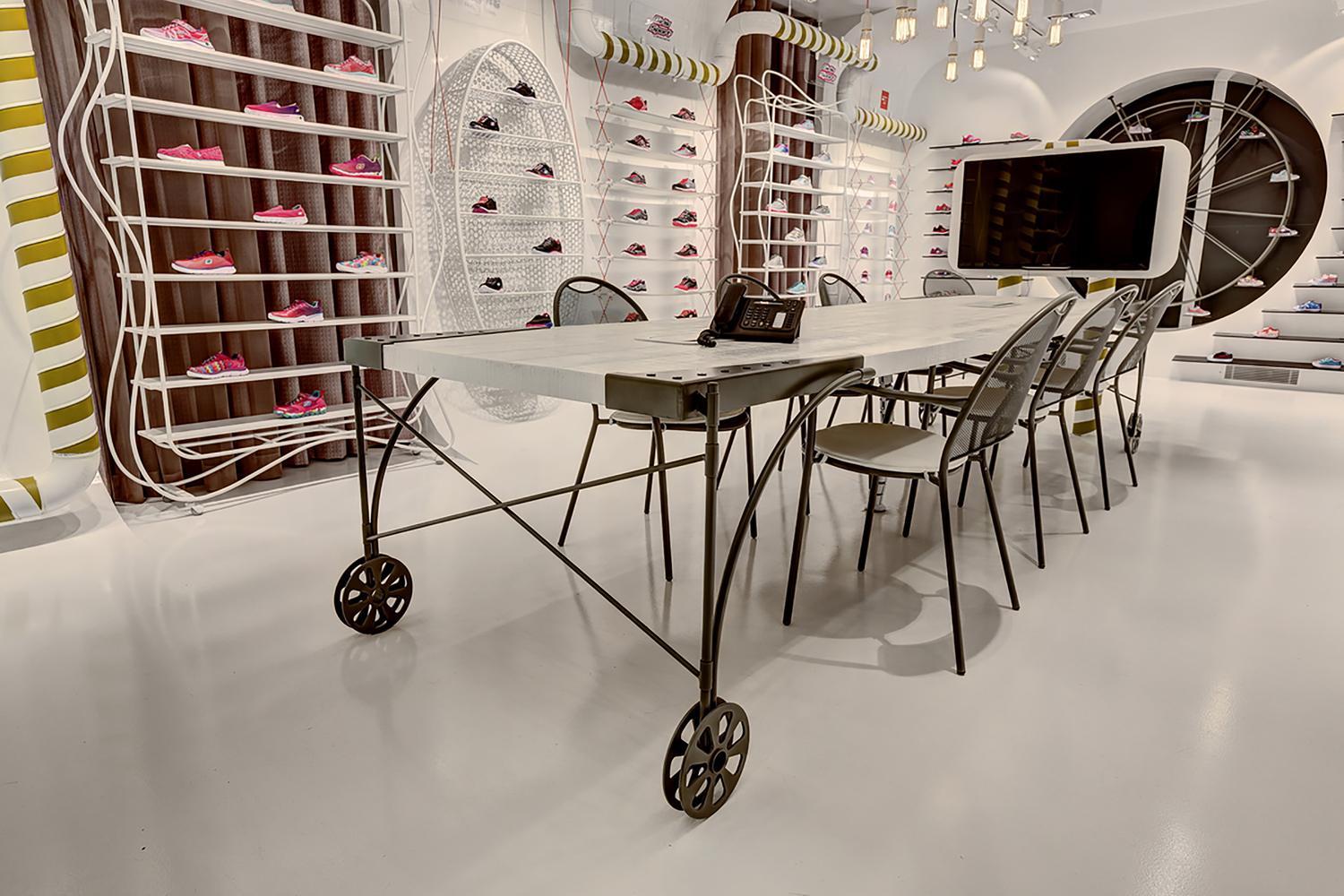 Demand for seperating boys and girls shoes, displayed in the space, is provided by the colour difference on module brackets. A shelf system is situated in boys category that the adventure-themed products of the brand can be displayed on, which implies climbing experience and part of spherical world.