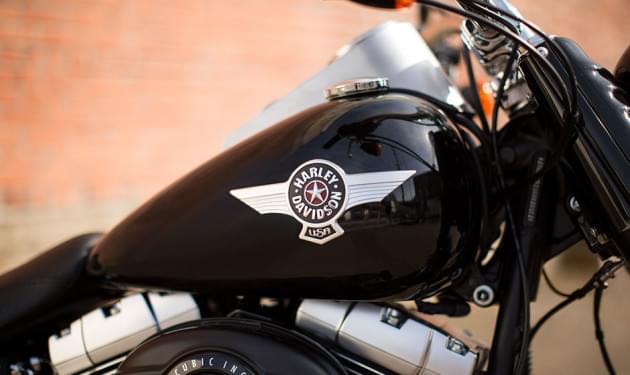 Designed by Willie.G. himself, the original Fat Boy only came in grey. Fenders, fuel tank, oil tank and even the frame were all painted the same color. A thin yellow trim was applied around the rocker covers, ignition switch, primary inspection plate cover, timing cover and within the winged tank emblem. The 1990 machine also came with revolutionary cool touches never seen before on a factory bike. Things like; disc wheels, shotgun style exhaust, FLH style handlebars, new fenders and a hand laced leather seat and tank panel.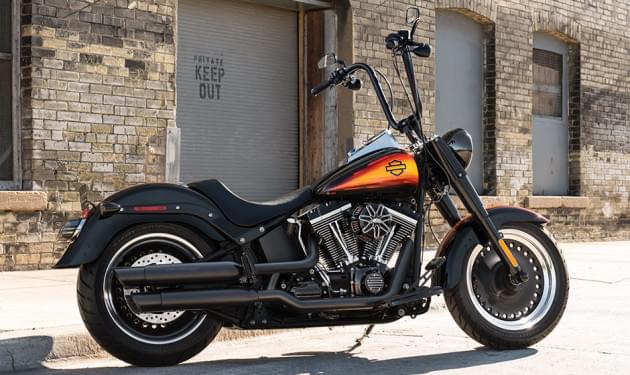 One of the most noticeable elements of the Fat Boy's styling is the 16-inch solid wheels used both front and rear and until its 18th year of production, it was the only model equipped with them.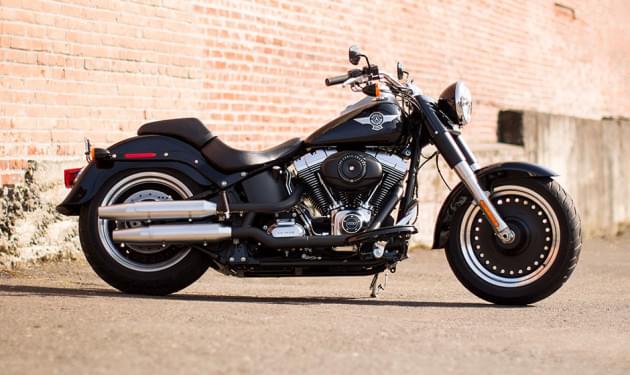 Fat Boys are built on the Softail frame that hides its shocks beneath the gearbox, giving the bikes that old school hardtail look combined with the comfort of modern suspension.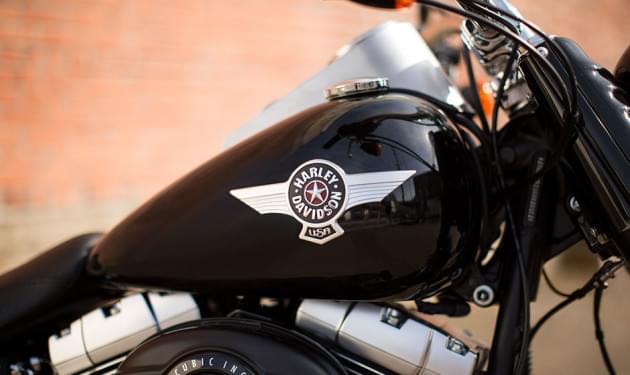 Originally, power came from the 80 cubic inch Evolution V-twin that was introduced six years earlier in 1984. In 2000 the Fatboy came equipped with the MoCo's new 88 cubic inch twincam engine and in 2007 the ante was upped again with the introduction of the 96 cubers.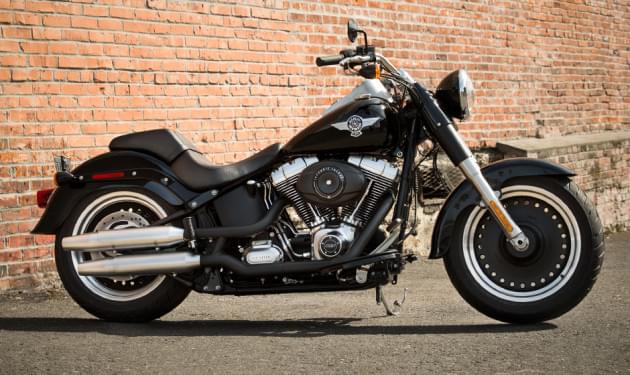 Gearboxes were Harley's venerable and robust 5 speeders until 2006 when the new overdrive 6 speed boxes were fitted as standard equipment.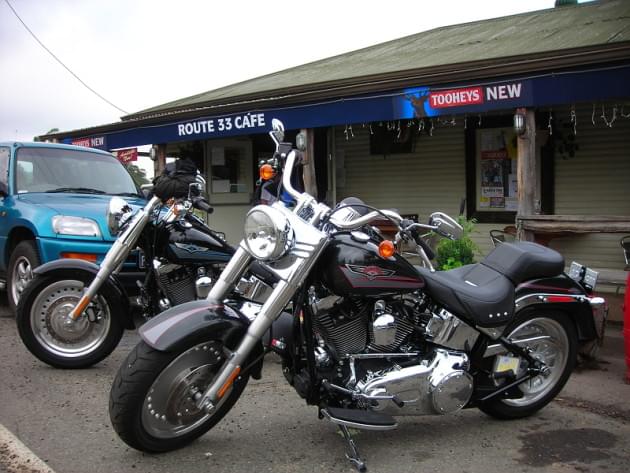 The brakes are better too. Sure they're never going to rival anything found on say a Ducati but with the new style of 4 piston calipers front and rear they have some serious bite and don't require the big hand pressures the old ones did.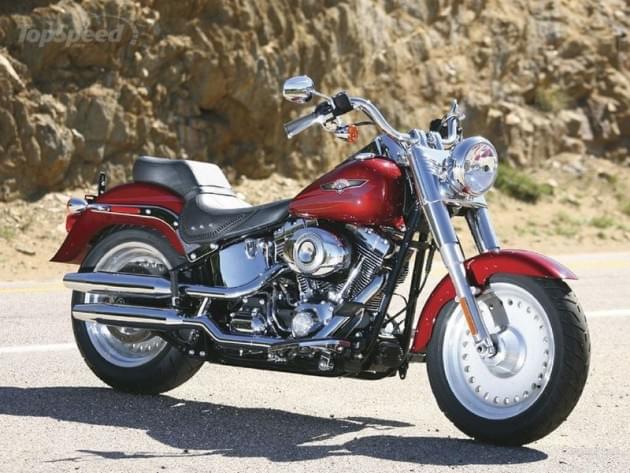 There is seemingly an endless supply of both genuine and aftermarket accessories for the Fatboy for those who have caught the customizing bug. You can make your bike look ultra modern or ultra vintage or anywhere in between!