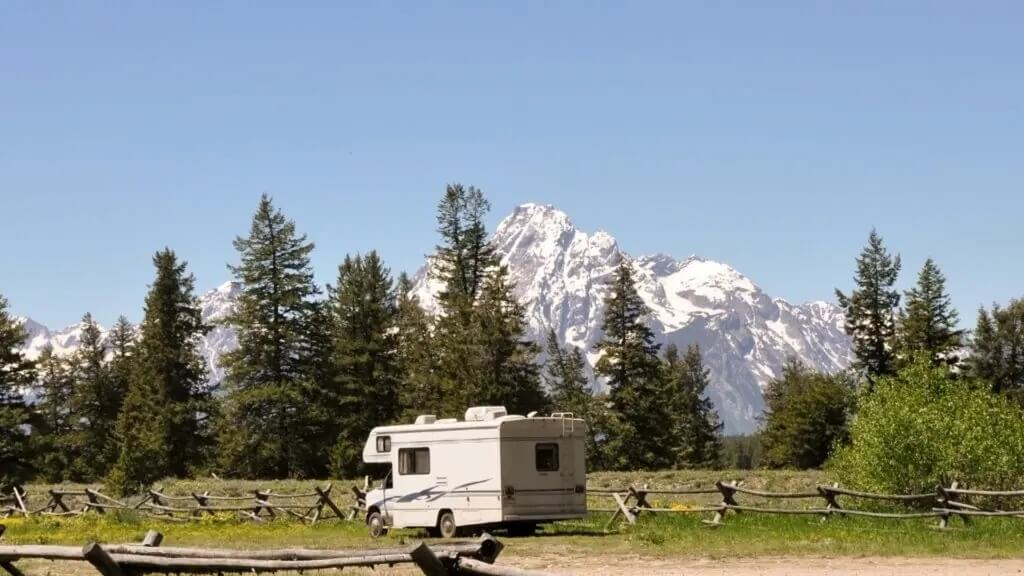 Even if you're a pro-RVer, you might be a little confused about the boondocking definition. People use the term boondocking in many different ways. Ultimately, it means free RV camping, but there are different kinds, and they all have names.
We'll tell you about the different types of boondocking and how they compare and contrast from one another. Let's settle in for a bit and explore these somewhat comical RV terms.
What's The Definition of Boondocking?
By definition, boondocking is free camping on public land, usually out in the "boonies," hence the name. Folks who are sick of crowded RV parks or simply want to get closer to nature love boondocking. A huge perk is that you can save money and stay in stunning locations.
Common locations for boondocking include national forests and other lands that the federal government maintains. These include thousands of acres around the country under the Bureau of Land Management (BLM) jurisdiction. The key here is that it's on public property and has zero amenities.
Of course, to participate in this type of camping, you need a fully self-contained RV. Meaning you provide your own water, power, and sewer. You will want to fill your fresh water tank before heading out and dump your black and gray tanks at a dump station when you're done.
Most RVers invest in solar panels, batteries, or a generator for power. Even you don't want to deal with dumping your tanks, some campers invest in a composting toilet.
5 Types of Boondocking
There are other variations of boondocking out there. While most of these terms are used interchangeably in the RV community, there are differences between them. However, the foundation for all of them is that you are camping with any RV hookups.
Now let's review the other terms so you can get in the know!
1. What Is Wild Camping?
Wild camping is synonymous with the term boondocking. This is the only term where the definition of boondocking is also the definition of wild camping. You can boondock in the middle of nowhere away from RV parks, or you could be just a short distance from civilization. It's less about the location than it is about the type of camping.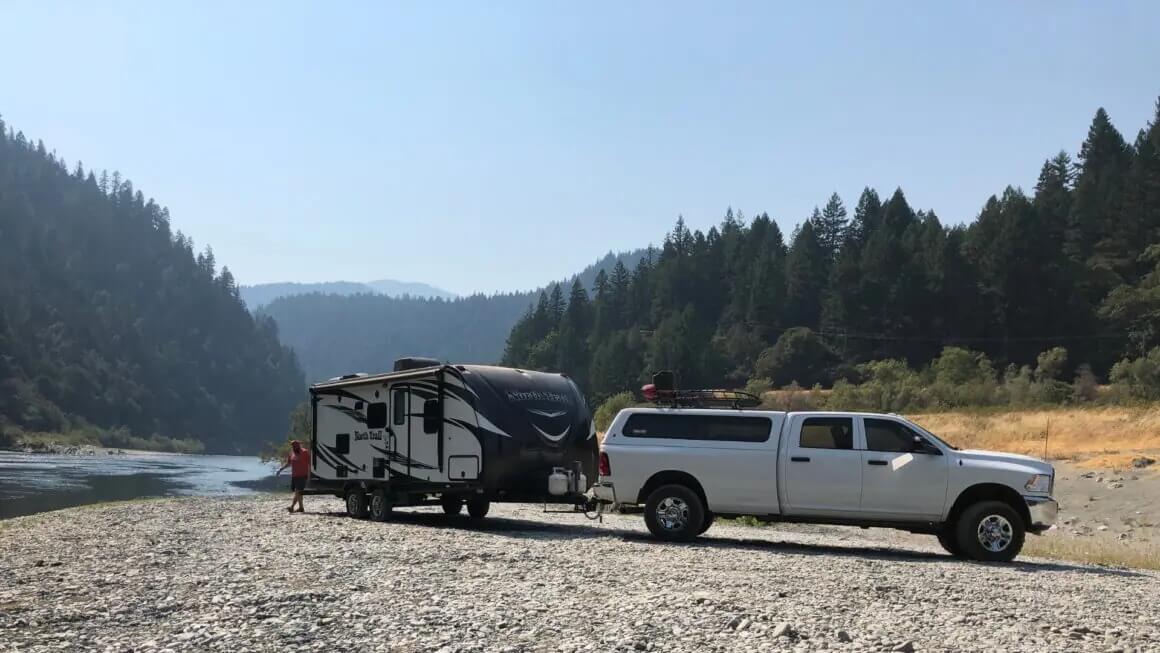 Wild camping, or how you "rough it" in an RV. You're relying only on your own power, water, and supplies. Living off the grid like this usually means getting even closer to nature and farther away from other campers.
2. What Is Moochdocking?
Moochdocking is when you camp for free on someone else's private land. This usually means taking advantage of the kindness of a friend, or maybe a friend of a friend.
Sometimes it's nice to stay a night or two on friendly turf with no expenses while catching up with friends and family members. You might also hear the term "driveway surfing" "or driveway camping" to describe this – it's the same thing.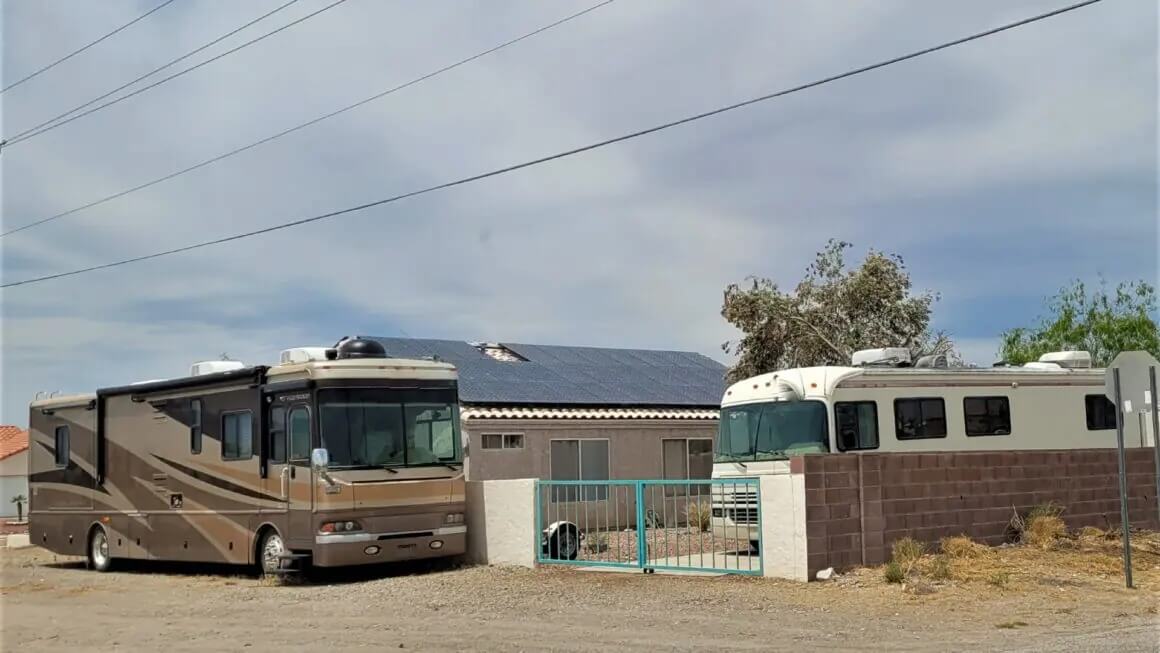 Though the name might suggest otherwise, the practice of moochdocking requires the full consent of the property owner. It's not sneaking and staying in a designated campground. In fact, it's sometimes a perfect excuse to visit an old friend when you're passing through the area.
3. What Is Lotdocking?
If you see an RV, or a few of them, after hours in a parking lot, they might be lotdocking. Some retail businesses are very accommodating toward RVers and offer free overnight parking, aka lotdocking. These include Walmart, Bass Pro Shops, Cabela's, Sam's Club, Cracker Barrel, Lowe's, Home Depot, Pilot, and Flying J.
Many casinos allow overnight camping too. If you're in a pinch welcome centers, visitor centers, rest areas, truck stops, and many hotels and motels allow RVs to stay one night for free.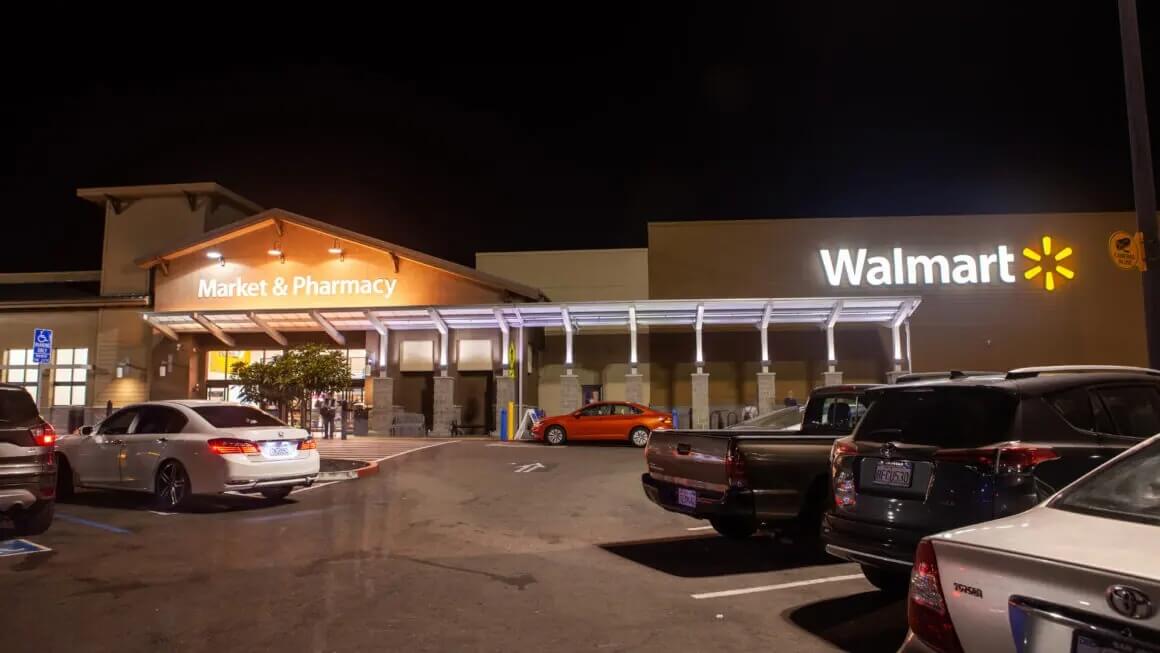 The idea here is pretty much the same as with moochdocking. You're looking for a short-term place to stay overnight that's along the way and won't cost you anything. When lotdocking, don't just assume that you'll be welcome. Contact the business in advance and make sure it's okay. The manager will appreciate the heads-up and can make you aware of any essential ground rules or policies.
Also, it's good practice to shop with them before you leave. It's not a requirement, but it's an excellent way of showing thanks, and it helps keep the lots open for others.
4. What Does Dispersed Camping Mean?
Just like the definition of boondocking, dispersed camping is setting up camp somewhere other than developed campgrounds. However, it could be right on the edge of the campground, and you may still be in a designated space.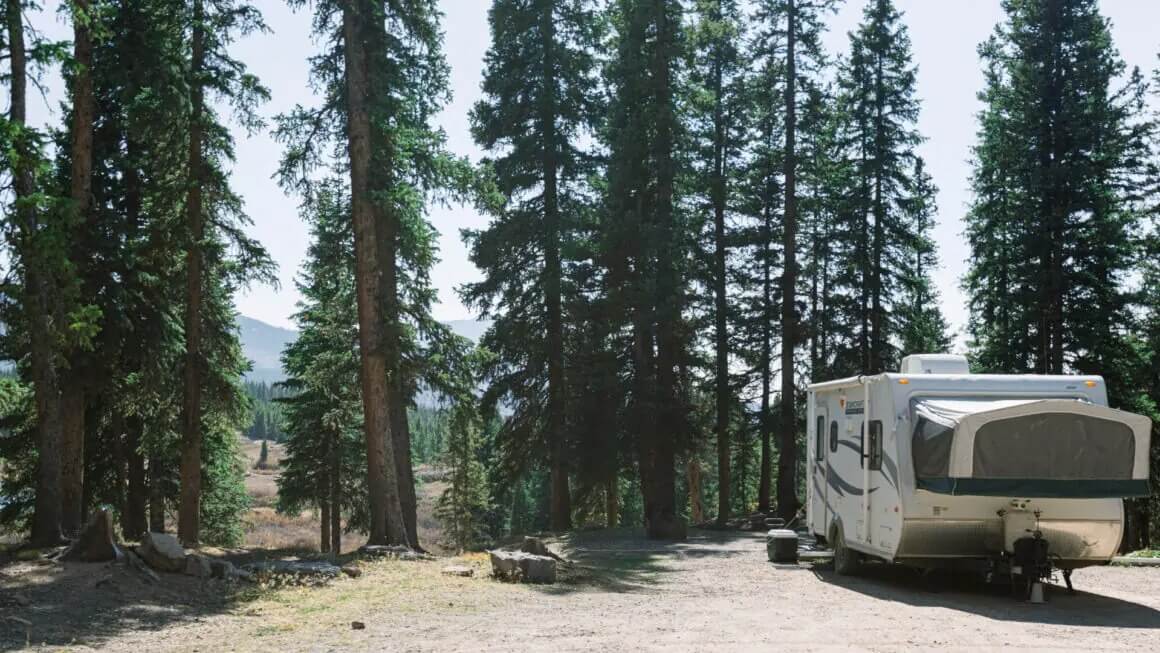 Having designated RV camping areas helps the federal agencies to manage the properties better and protect sensitive areas. Plenty of State Parks and National Parks offer these boondocking sites.
Dispersed camping also means no amenities, not even bathrooms, though there may be a water spigot nearby.
5. What Does Dry Camping Mean?
Dry camping is another term that describes boondocking in remote areas, but it can also apply to primitive tent camping. It means camping without hookups – no water, sewer, or electricity. In other words, you have to be completely self-sufficient, at least for a while.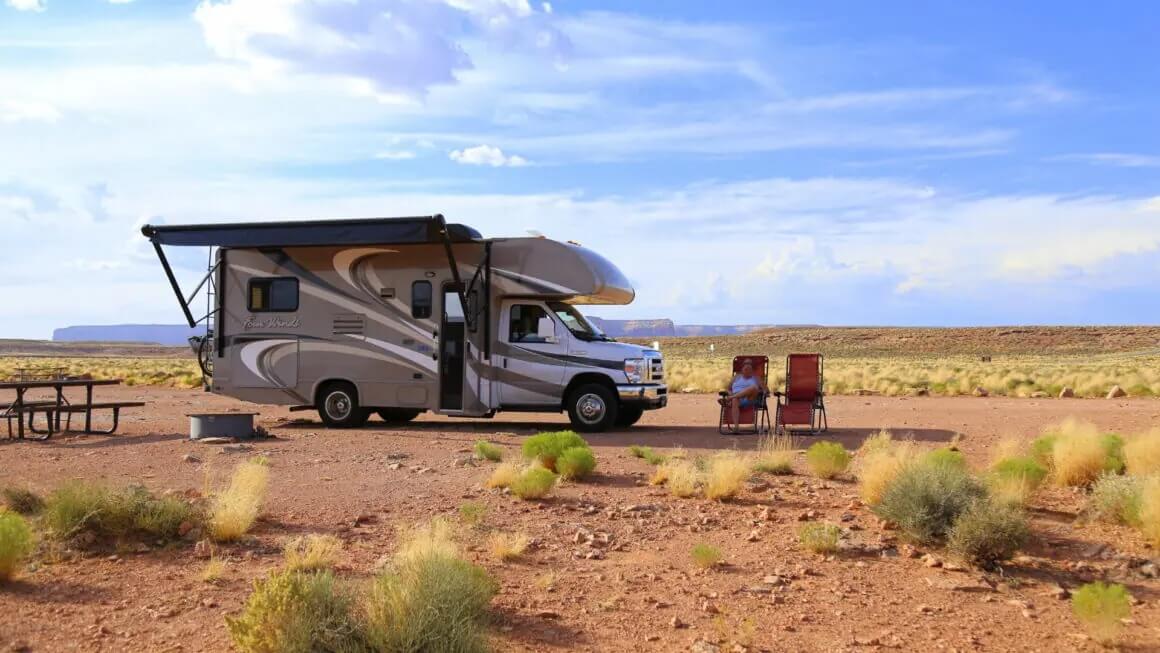 You can also dry camp in commercial campgrounds in unimproved areas that are set aside for primitive camping. Dry camping isn't free in these situations, but it costs less than camping with access to hookups and amenities.