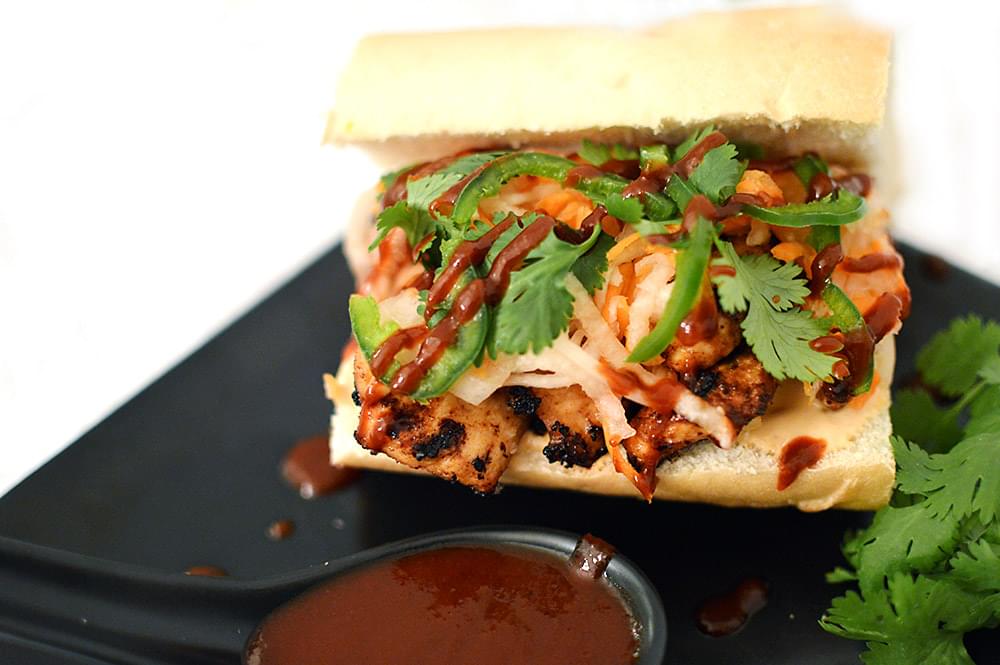 After trying Banh Mi for the first time last weekend at Tomorrowworld, I had to make it my next mission! It was my favorite meal I had that weekend and was so different/spicy/delicious. I've been seeing it lately in magazines/Instagram/etc., but didn't know where I could try it around here (still don't), but Tomorrowworld had a bunch of food trucks running the vender booths, so it was so fresh and a perfect combo of flavors.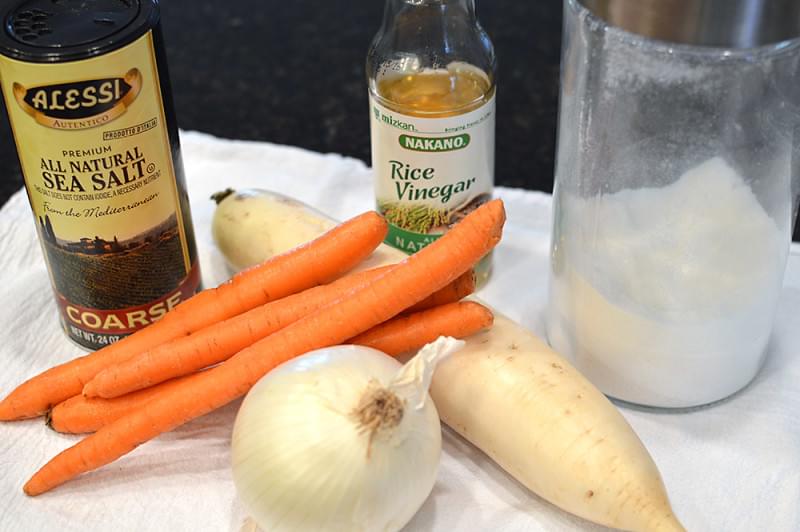 What you need for Chicken Bahn Mi 'slaw': Sea salt, rice vinegar, sugar, carrots, a while onion, and a diakon radish (and water)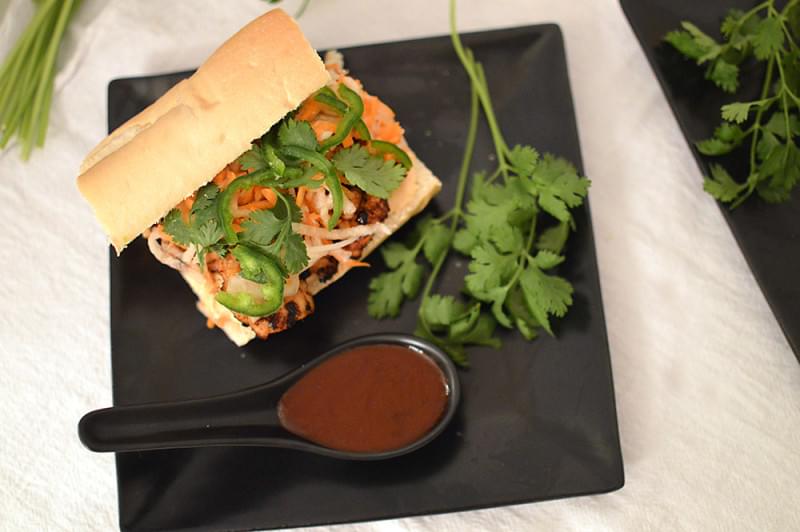 The pickled mixture was so perfect, I found myself just snagging bites before it had even marinated. You gotta taste as you go, right?
I'm pretty sure the sandwich we had at Tomorrowworld had some sort of cucumber in the slaw, and I read a few recipes that include it, so really you may add it if you wish. It seems like the diakon radish, carrots and rice vinegar (or rice wine vinegar) are the main, consistent components.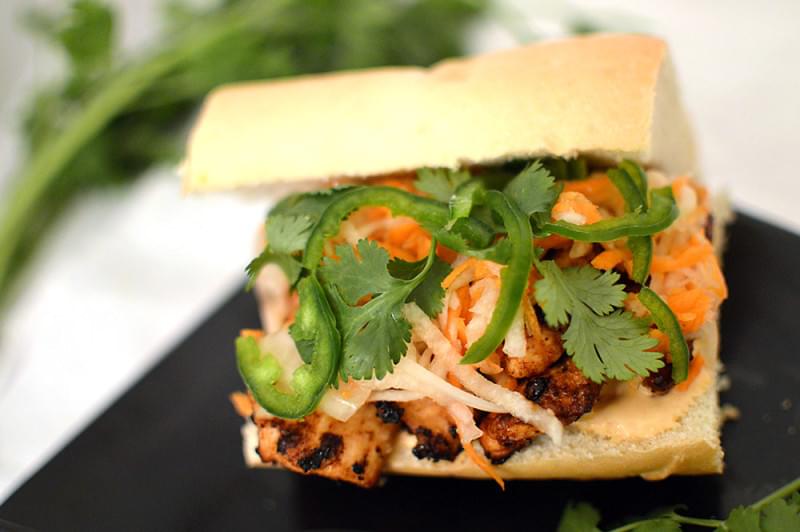 Cook the chicken however you want, but I cooked it in an electric Wok (that was my parents and has literally been in the cabinet since I moved in, and we JUST dug it out — like 5 1/2 years later). Anyways, it's red, it's large, and it's awesome. I couldn't believe how quickly it heated up. You can use any mild high-heat oil for the chicken if you are pan- or wok-frying. I used Grapeseed until I ran out, then added some Canola to make sure it all didn't get too hot. It got really hot and gave the chicken some nice 'char'-looking marks — that added some great flavor, and the chicken stayed moist because I kept the lid on the wok most of the time.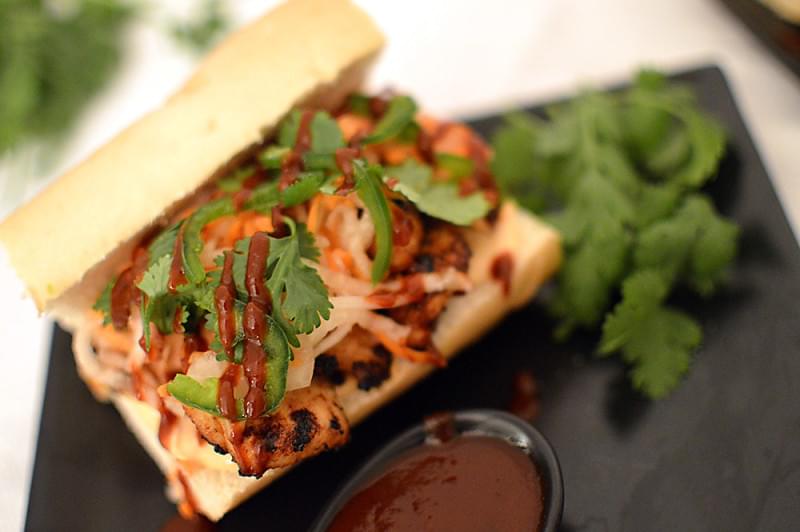 Also, I'm not a mayonnaise kinda girl– I don't know why I don't like it, but I still haven't gotten around to it 😐 But if it's mixed with stuff, especially Sriracha and lime, I can dig it. Slather that stuff on the bun — I suggest both both buns!
I love spicy, so I added some thin-sliced jalapenos.