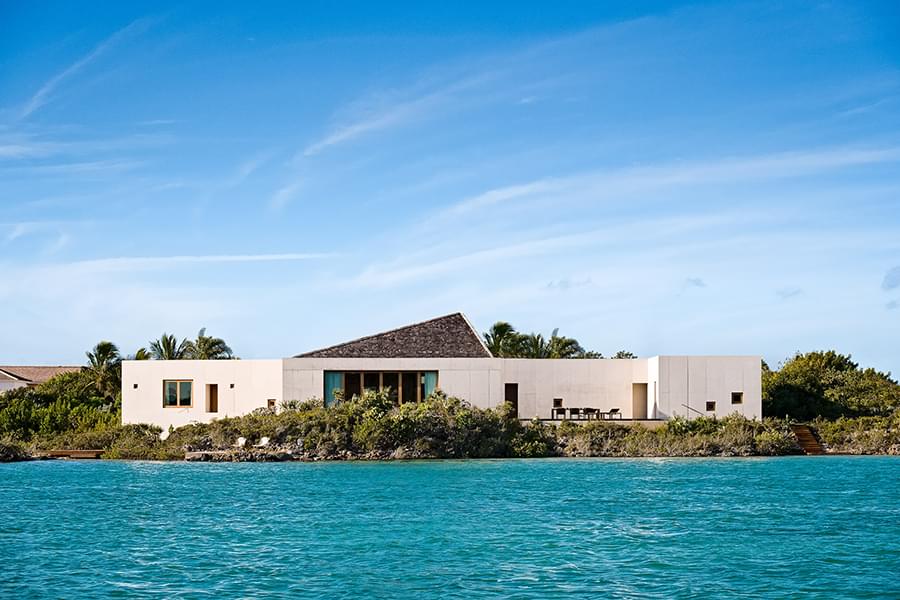 Already in its second year of existence, Le Cabanon is looking more elegant than ever. Designed by the Tucson, Arizona-based Rick Joy Architects, the retreat was designed as a single-family vacation home that would slowly become a full-time home.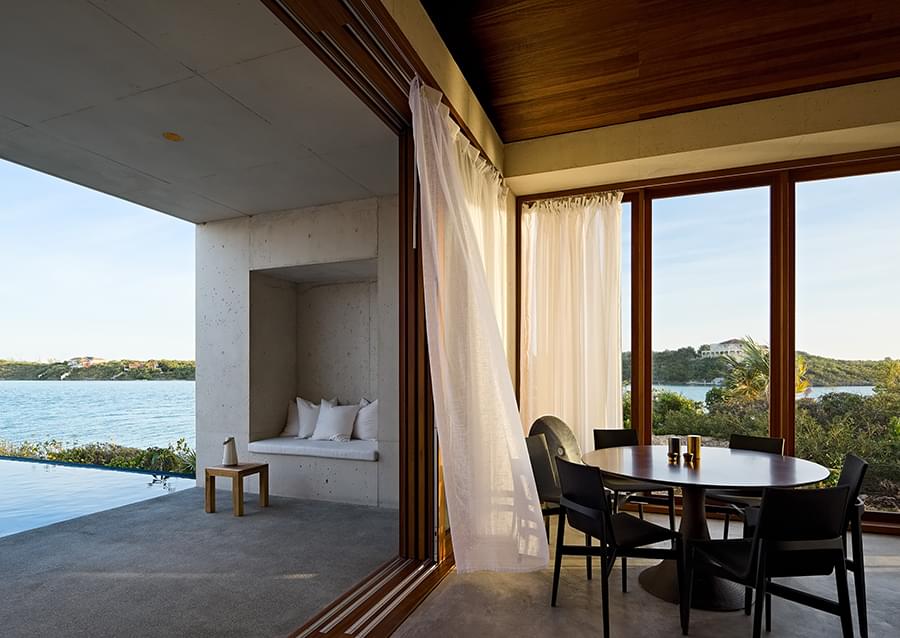 Le Cabanon is located near the southwest coast of Providenciales (known as Provo), an island famous for its soft, sandy beaches in the Turks and Caicos archipelago.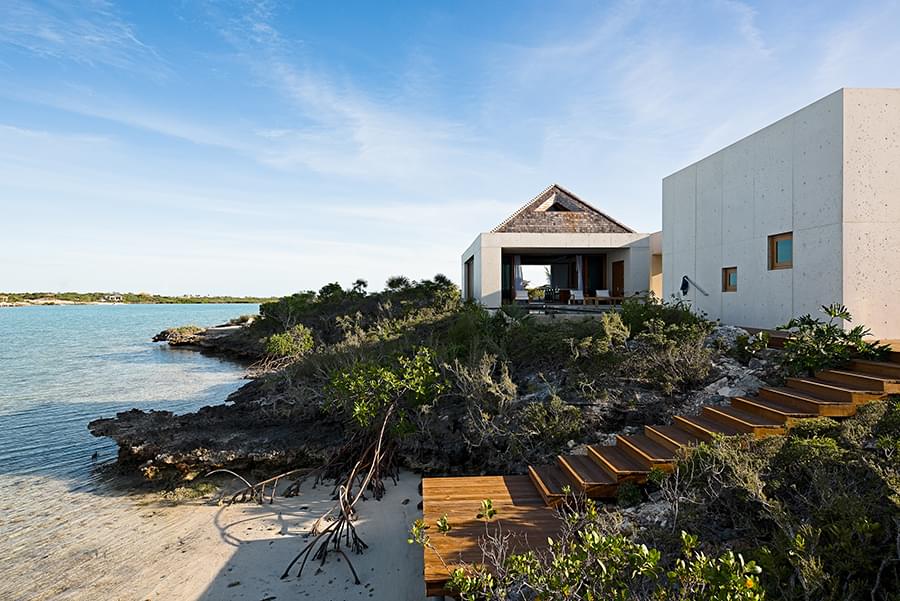 The 3,150 square-foot (293 sq. metre) home, plus its 2,620 square-feet (243 sq. metres) of deck and terrace, sit on a 21,190 square-foot (1,968 sq. metre) lot that on one side flanks the street and on the other faces the ocean.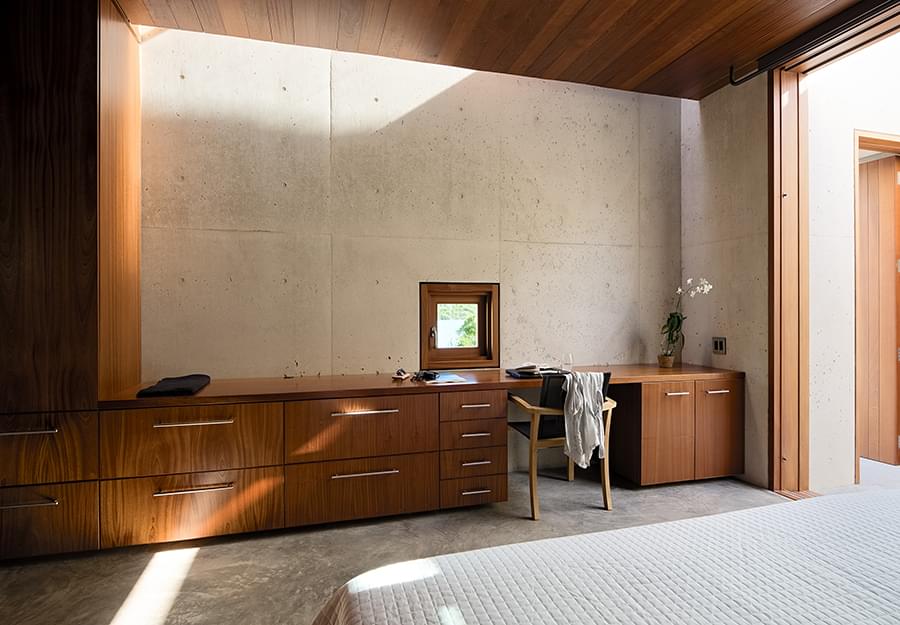 The house includes three bedrooms, a large living/dining pavilion, a media room, a garage and exterior areas throughout.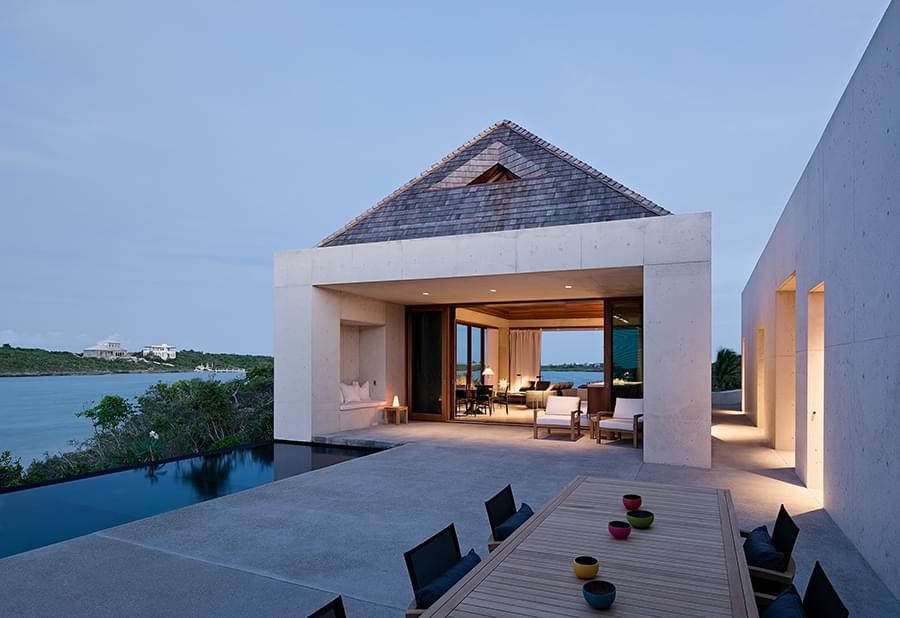 The residence is a group of structures connected by a terrace. A long, narrow, wall-like concrete structure protects the rest of the dwelling from street activity while the open structures facing the sea allow breezes and light through, and provide beautiful sightlines toward the rooms and out to the ocean.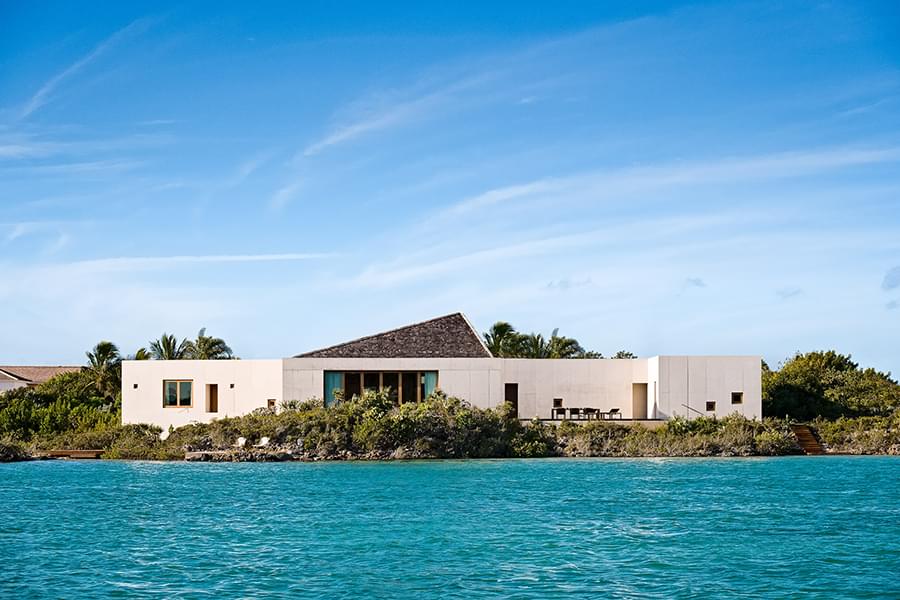 Inside, the private living areas feel secluded and protected, and the ocean views from the living-dining-kitchen pavilion seem private.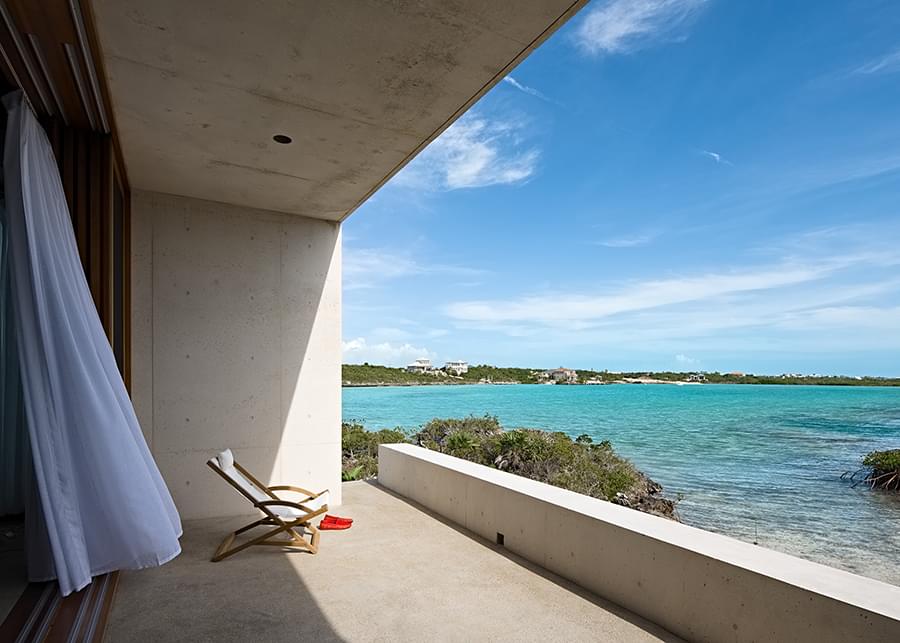 The connection between the indoors and outdoors was very important to the owners as was the respect of the site. "The client was looking for various types of exterior spaces, profound respect for the site and privacy from the road," Gustavo Ramirez of Rick Joy Architects tells TCH.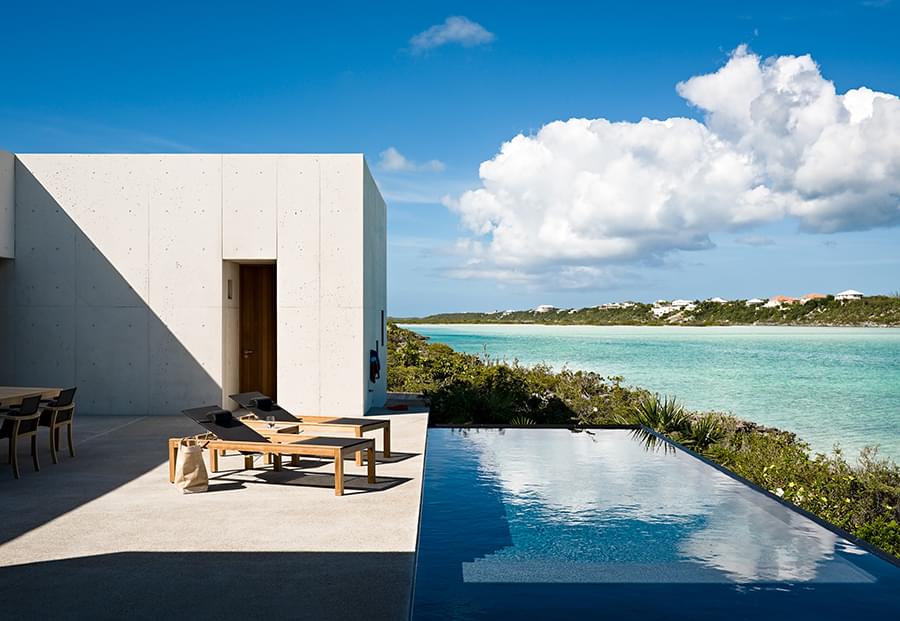 Describing the special characteristics of this assignment, he says: "Throughout the design and construction process we kept returning to our respect for the site, passive design strategies, and emphasizing how we trained local workers to make exposed architectural concrete. This skill set didn't exist in the Turks and Caicos before this project."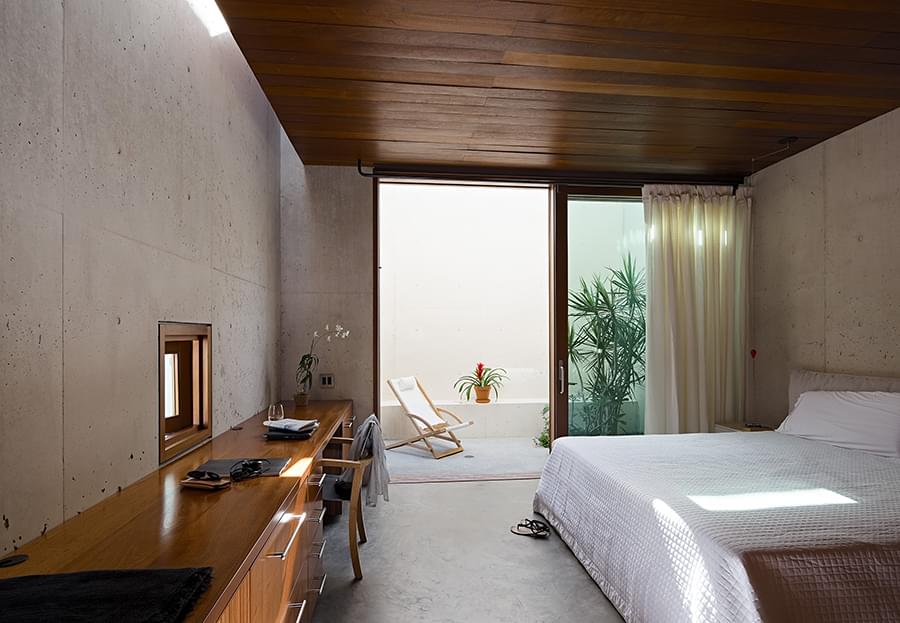 In a resource-conscious spirit, the studio used locally sourced sand and aggregate, placed a large cistern beneath the main terrace to harvest water, and topped the flat sections of the roof with photovoltaic panels.