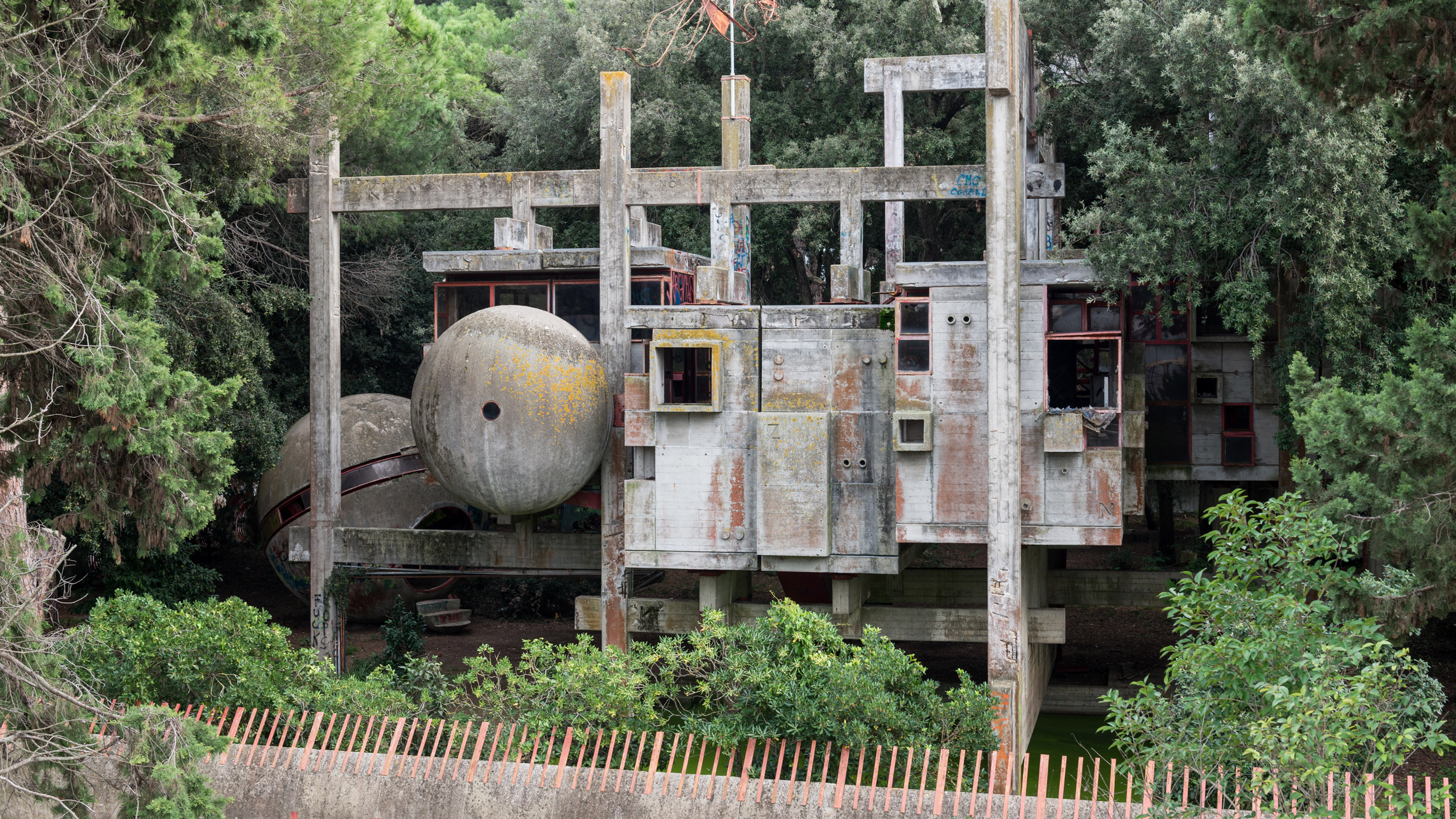 The ruins of Casa Sperimentale, an experimental concrete treehouse built by Giuseppe Perugini and Uga de Plaisant, have been digitally recorded for a new exhibition.
Patrick Weber and Sabine Storp, architects and researchers at The Bartlett, undertook the project in order to comprehensively document the architectural oddity, which is now in a precarious state.
Weber and Storp collaborated with photographer Andy Tye and 3D-scanning company ScanLAB to document the decaying building, visually preserving it in its current state to allow those curious about the mysterious ruins to explore it remotely.
Casa Sperimentale, also known as Casa Albero, was built by a family of Italian architects over the course of seven years in the seaside town of Fregene, near Rome.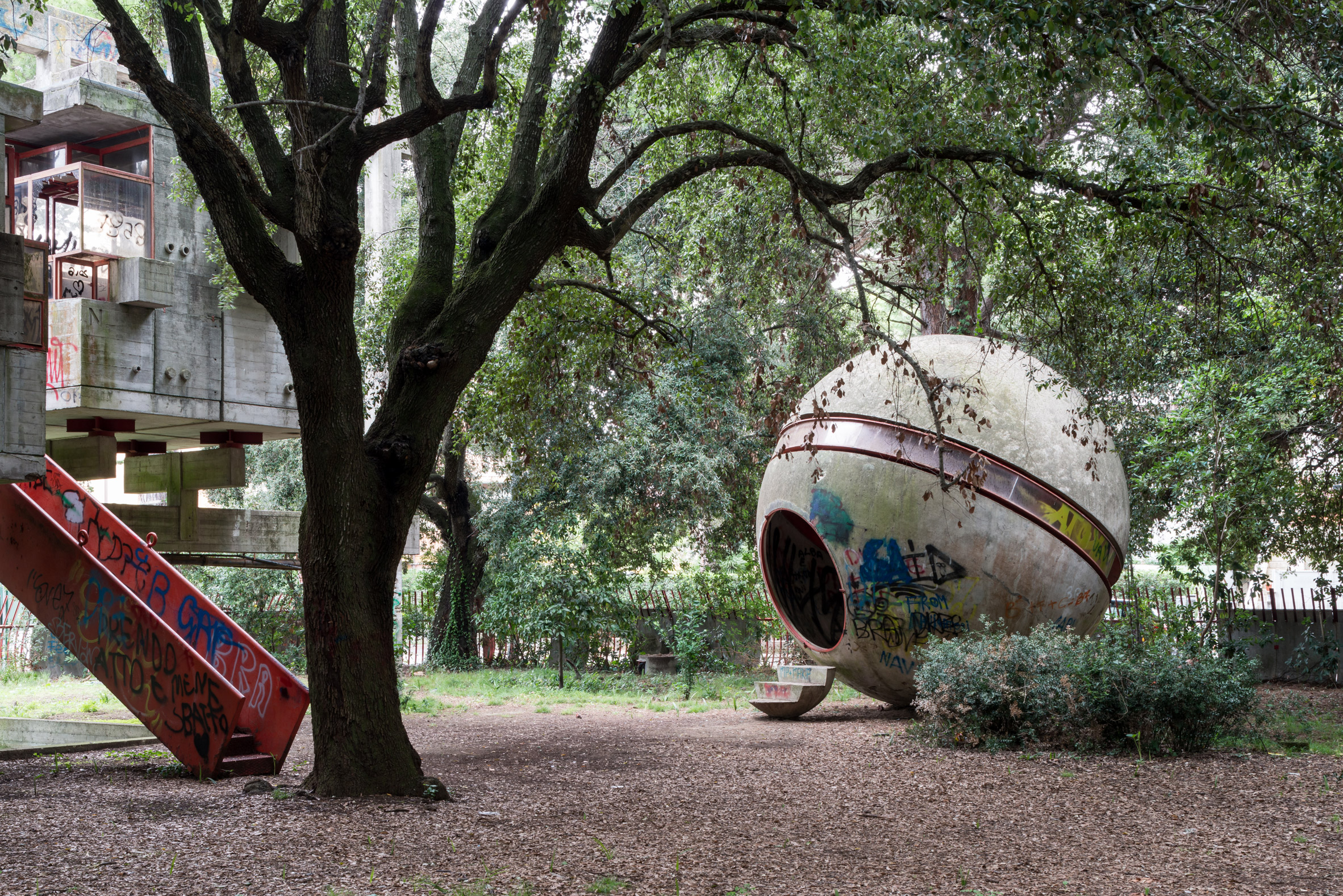 Giuseppe Perugini, his wife Uga de Plaisant, and later their son Raynaldo Perugini, experimented with novel construction techniques in the brutalist style during the 1960s and 1970s.
They used the holiday home as an opportunity to experiment with architectural techniques and different forms of living space.
Elevated amongst the pine trees, Casa Sperimentale is a unique building formed of geometric shapes. Entirely modular, it was designed to be built and expanded upon at will.
Spherical rooms hang from the main frame or sit separately in the grounds under the main structure, where box-like rooms sit in a concrete frame.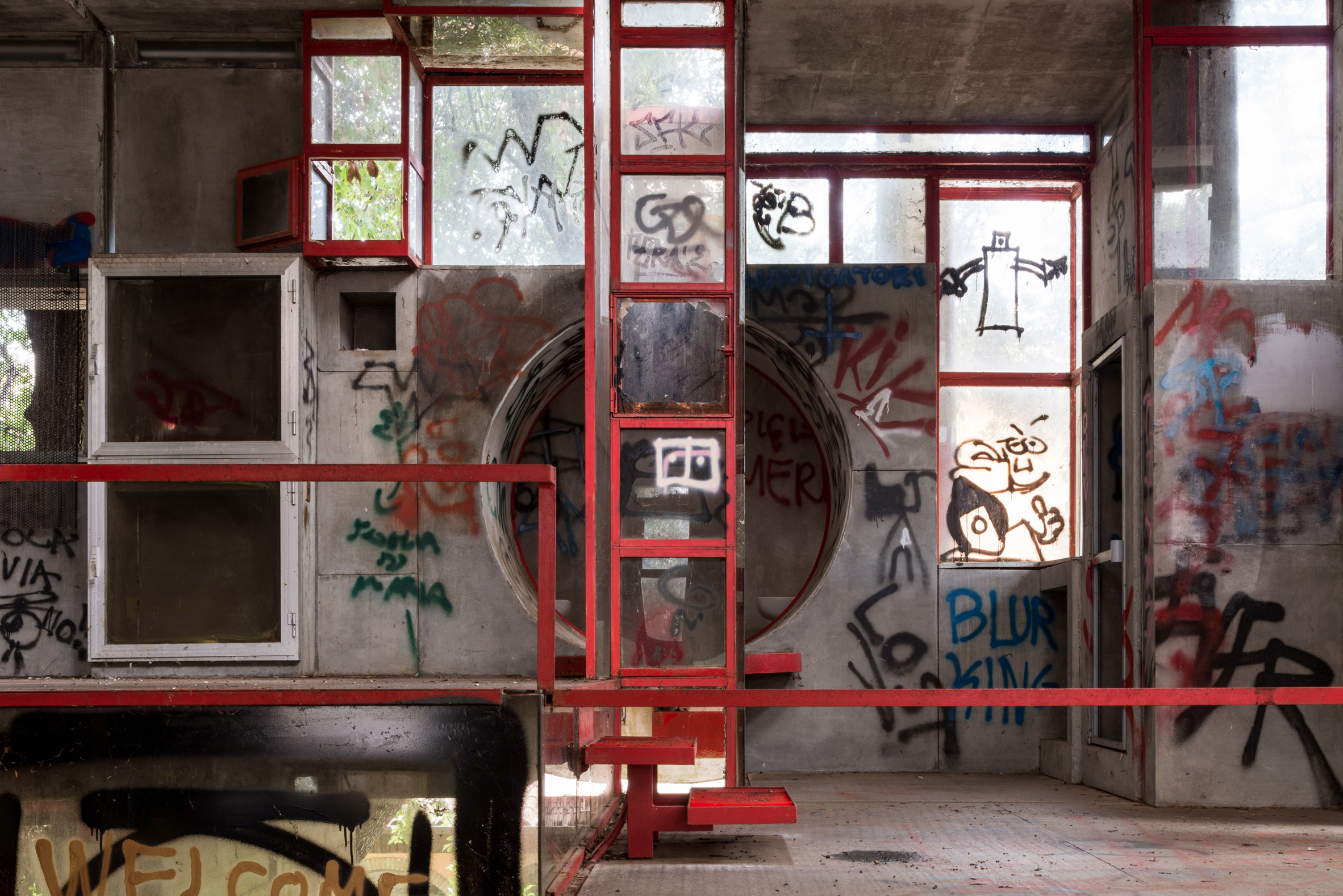 Casa Sperimentale's entrance is accessible by a single red staircase, which can be lifted up like a drawbridge to cut the treehouse off from the ground.
The house fell into disrepair after the architects' deaths and has since been vandalised with graffiti. Weber and Storp hope that comprehensively documenting the structure could help preserve it, physically or at least digitally.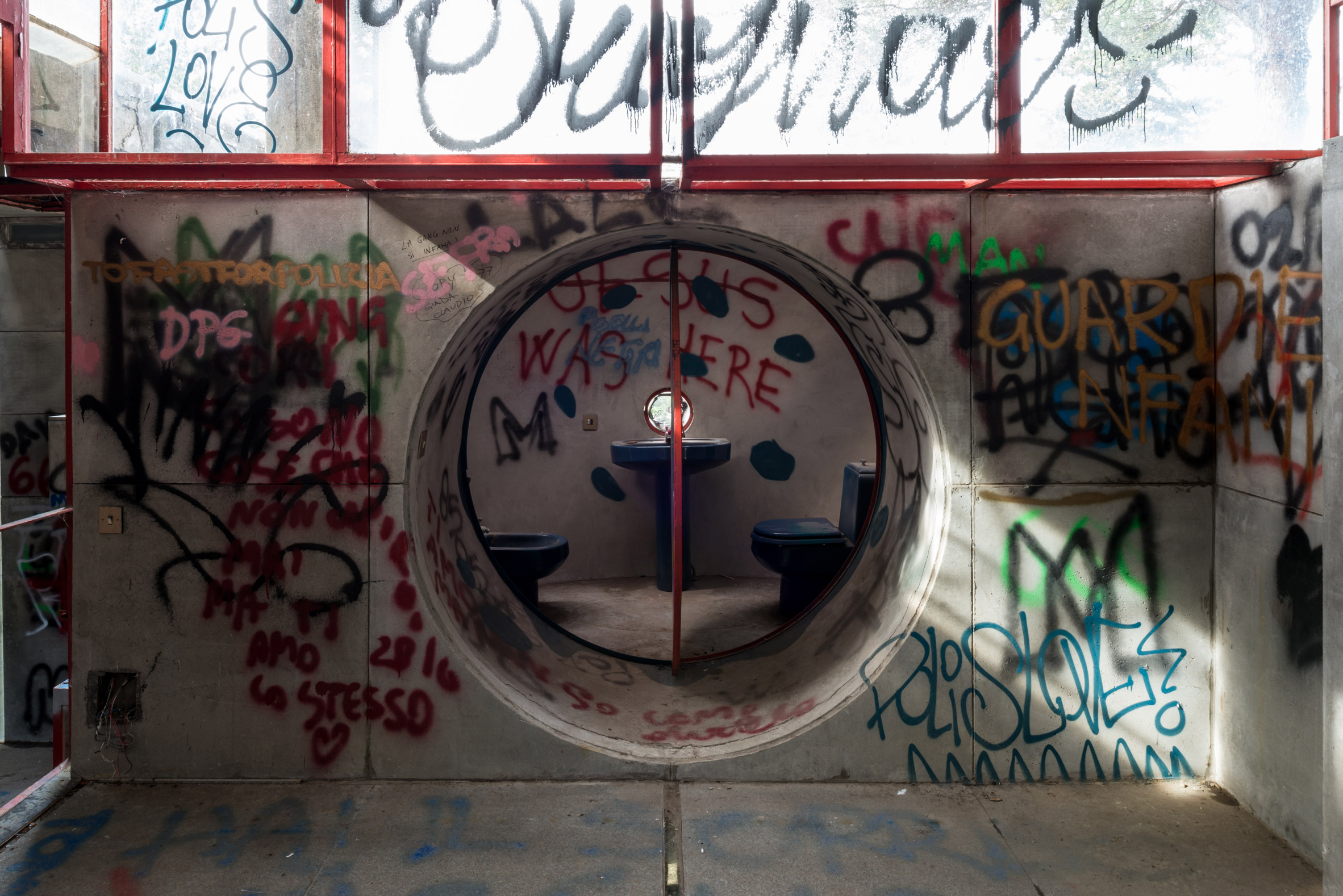 "[It is] an outstanding example of experimental architecture," the researchers said.
"It deserves to be comprehensively researched and documented so that its story is not lost and so that professionals and students around the world can learn from it before it is lost forever to the ravages of neglect."
The research is going on display at the Weissenhof Gallery in Stuttgart as the opening exhibition for its 100 Years of Bauhaus events programme.