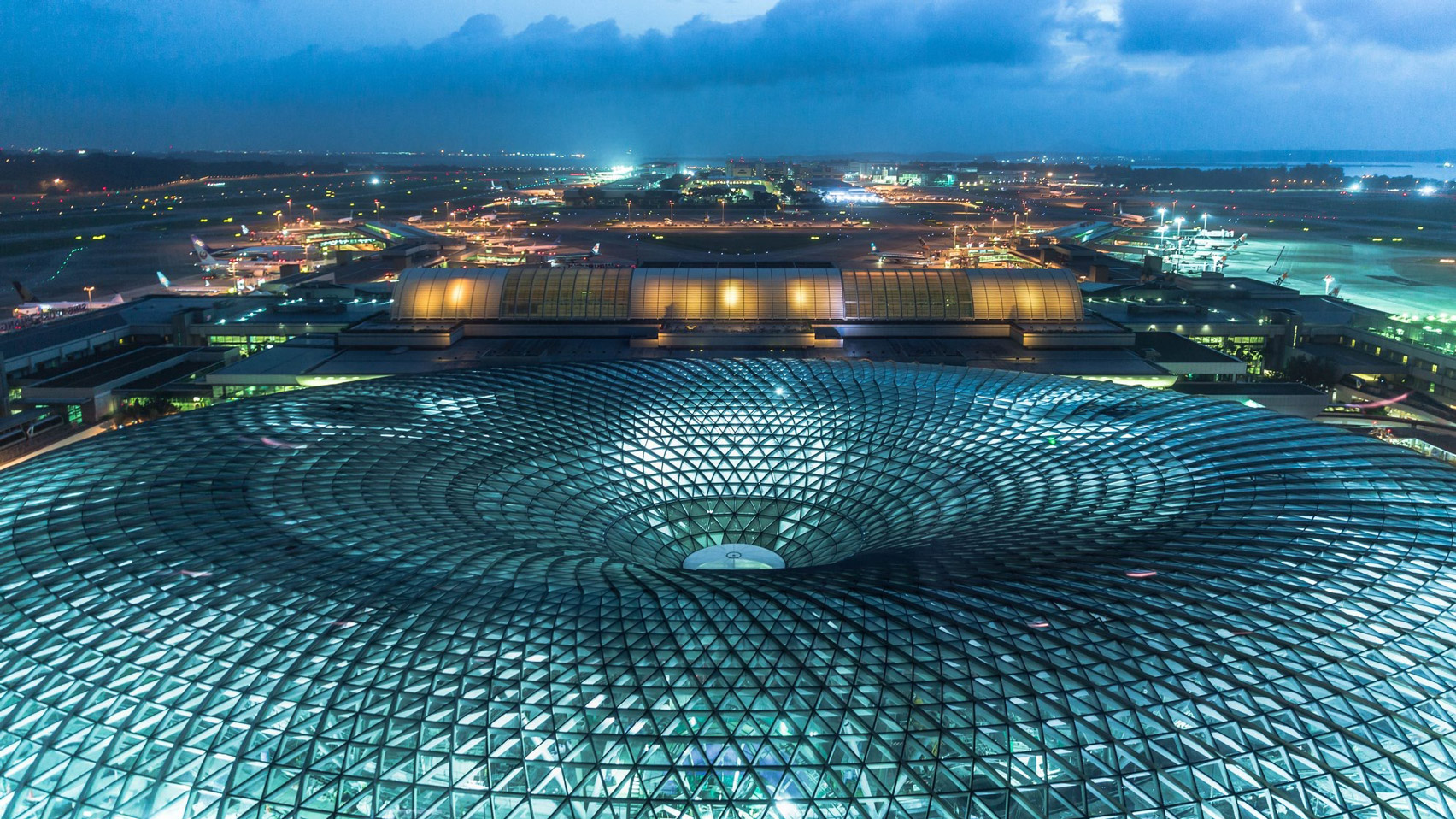 The 40-metre-tall Rain Vortex – the world's tallest indoor waterfall – is the centrepiece of Singapore's soon-to-open Jewel Changi Airport, designed by Moshe Safdie's architecture firm.
The waterfall pours down seven storeys from an oculus in the glass domed roof of the Safdie Architects-designed building at the airport, which is scheduled to open on 17 April.
Buro Happold engineered the glass and steel bagel-shaped roof, which spans more than 200 metres at its widest point, while Peter Walker and Partners Landscape Architects created the climate-controlled indoor forest.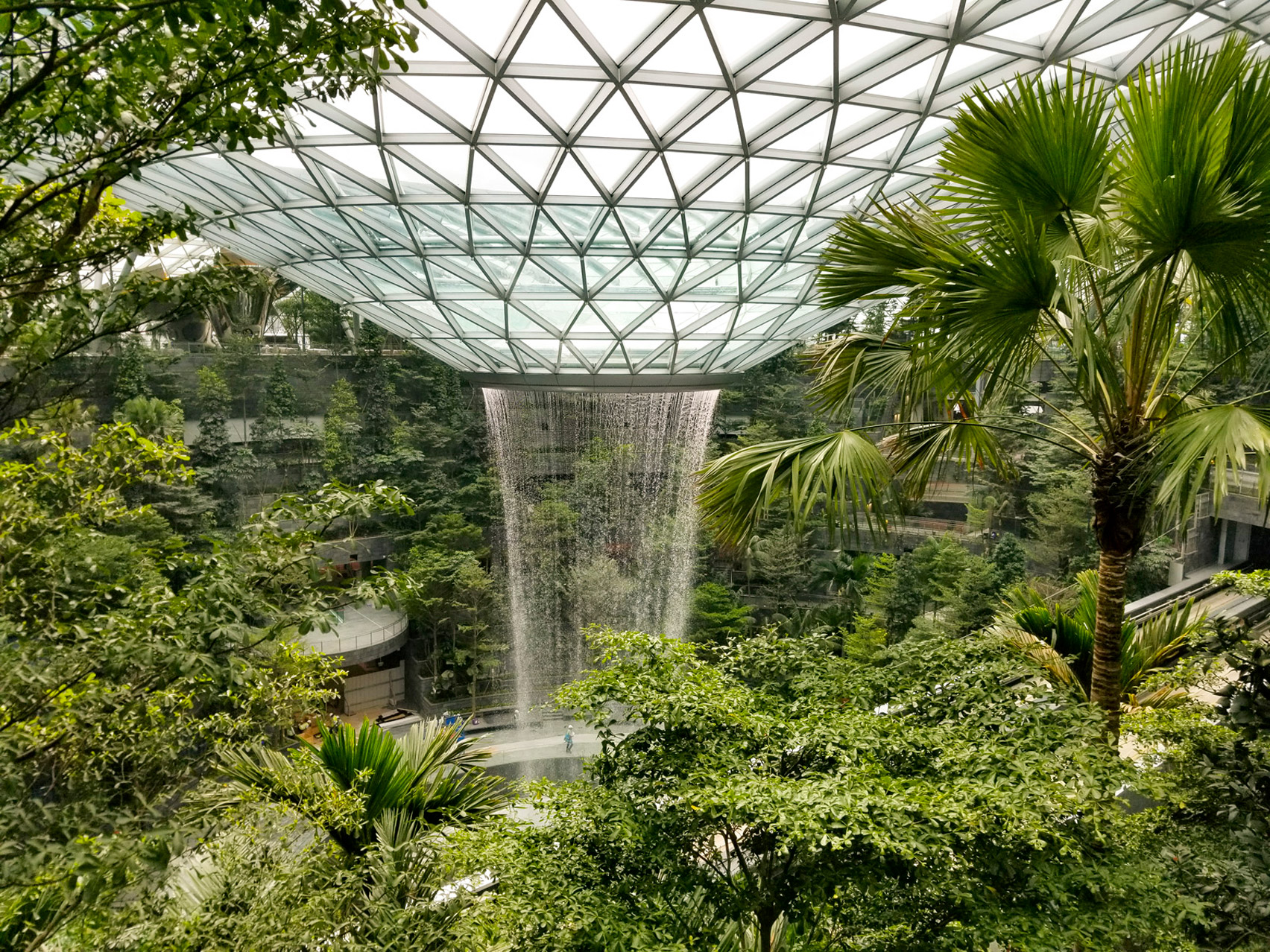 Singapore experiences frequent thunderstorms, so the Rain Vortex has been designed to funnel rainwater at a rate of 10,000 gallons per minute.
This stream of water will naturally cool the air under the dome, with the captured water will be re-used in the building.
Safdie Architects, founded by Israeli-Canadian-American architect Moshe Safdie in 1964, began work on the Jewel Changi Airport in 2014. Notable projects from the practice include Habitat 67 in Montreal and the Marina Bay Sands in Singapore.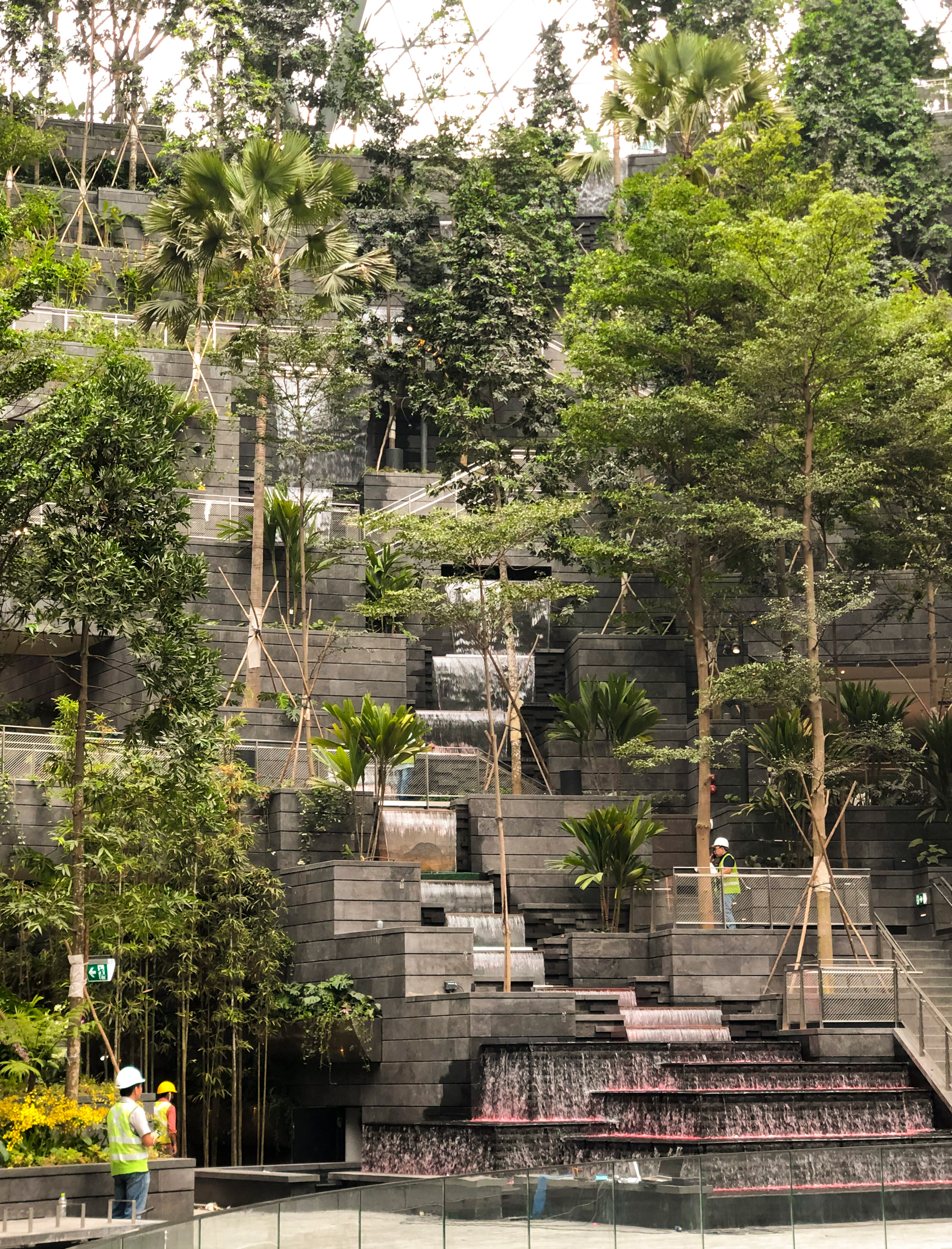 Terraces filled with 200 species of plant surround the waterfall in an area called the Forest Canopy, with trails for visitors to walk along. Five stories of the Jewel Changi Airport building will be filled with shops and restaurants, with an indoor park on the fifth level.
At night, the Rain Vortex will have a 360-degree light and sound show projected onto it with a system designed by WET Engineering.
The new building is connected to Singapore's public transport system and links to terminals one, two and three via pedestrian bridges.
As well as being a portal to the airport, the 134,000-square-metre glass-encased building is meant to be a retail and entertainment destination in its own right.