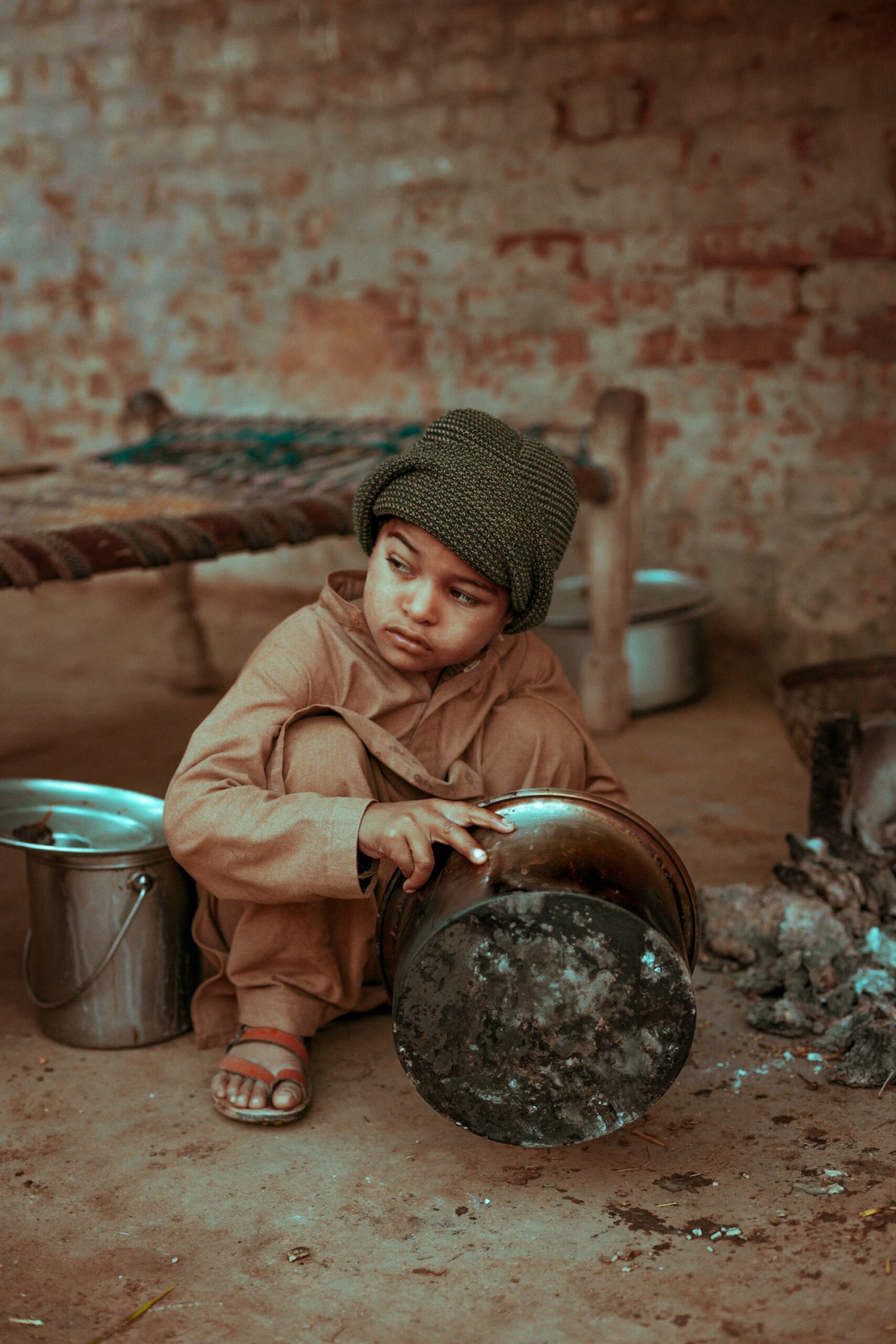 There is more than enough food to go around to feed everyone on the planet. Despite this, 811 million people go hungry. Charities all over the world have been working hard to ensure that every community has daily access to nutritious meals as well as the resources necessary to build their own successful farms. So we had to ask: What are the best global hunger charities?
In terms of overall impact, the World Food Programme and Heifer International are the best charities fighting global hunger. Charities like Mercy Corps and World Central Kitchen do incredible work training people in impoverished communities to run their own sustainable food-related businesses.
There is a charity for everyone, whether you want to save a child from malnutrition, empower vulnerable people to support their own families, or ensure that communities affected by natural disasters receive the resources they require. Continue reading to learn more about what the best charities fighting hunger around the world are all about, how they work, and how you can help.
What Do the World's Best Hunger Relief Organizations Have in Common?
The charities on this list were chosen for their mission, impact, and transparency ratings, as well as their accomplishments. They work all over the world, from North America to Africa, providing farming resources, training, and access to daily meals to underserved communities.
Many of the charities on this list work to provide nutritious food to famine-stricken families in order to prevent dangerous malnutrition. Others focus on empowering individuals to start their own businesses so they can provide for their families and contribute to the long-term development of their communities. Nonetheless, they all share the same goal: to ensure that no one goes hungry in this world.
These Are the Top 9 Global Hunger Relief Organizations
The following are some of our favorite global hunger relief organizations:
World Food Programme
Heifer International
Action Against Hunger
The Hunger Project
Rise Against Hunger
World Central Kitchen
Feeding America
Mercy Corps
Bread for the World
World Food Programme: Saving Lives. Changing Lives
The World Food Programme was established at the request of US President Dwight Eisenhower in 1961. It began as an experimental initiative to provide emergency food aid via the UN system. Over 50 years later, the charity has grown to become the world's largest humanitarian organization, providing critical supplies when disaster strikes.
Heifer International: Empowering People to Escape Poverty
After returning home from feeding exhausted refugees affected by the Spanish Civil War, farmer Dan West founded Heifer International in 1944. He realized that donating food was only a short-term solution, whereas donating cattle could feed a family for years. Today, the charity feeds starving families all over the world and empowers farmers to change their own fates.
Action Against Hunger: For Action. Against Hunger
A group of French doctors, writers, and scientists founded Action Against Hunger in 1979 to help malnourished children and their families in impoverished communities. The charity is now a global humanitarian organization dedicated to addressing the causes and consequences of hunger.
The Hunger Project: Ending Hunger Starts With People
Joan Holmes founded The Hunger Project in 1977 in response to the growing debate about global hunger. Joan didn't want her charity to be just another unsustainable relief organization, so she established a strategic organization that would empower communities to rise above poverty. Today, the charity is dedicated to providing poor families all over the world with access to education and other resources.
Rise Against Hunger: It Starts With a Meal
Ray Buchanan founded Rise Against Hunger in 1998 after serving as a US Marine during the Vietnam War. Ray founded Stop Hunger Now in order to end world hunger, which was later renamed Rise Against Hunger in 2017. Today, the charity is a growing network dedicated to empowering people and feeding communities in the world's poorest areas.
World Central Kitchen: The Power of Food
Chef Jose Andres and his wife Patricia founded World Central Kitchen in 2010 to use their passion for cooking to strengthen communities and economies in the poorest regions. Today, the charity is dedicated to changing lives through nourishing food and teaching people how to cook so they can provide for their families.
Feeding America: Working Together to End Hunger
John Van Hengel, who pioneered the concept of food banks in the 1960s, founded Feeding America in 1979. His inspiration came from his work at a soup kitchen, where he saw a desperate mother searching through garbage cans for food for her children. Today, the charity is the largest domestic hunger-relief organization in the United States.
Mercy Corps: Creating a Future Where Everyone Can Prosper
Dan O'Neil and Ellsworth Culver founded Mercy Corps in 1979 to provide relief following the Cambodian genocide. Since then, the charity has grown to become a global humanitarian organization dedicated to long-term poverty solutions.
Bread for the World: Have Faith. End Hunger
Bread for the World was founded in 1974 by a group of Christians led by Rev. Art Simon after he found himself responding to hunger and poverty emergencies in New York on a regular basis. Through its numerous hunger programs, the charity is now dedicated to ending world hunger and child malnutrition.