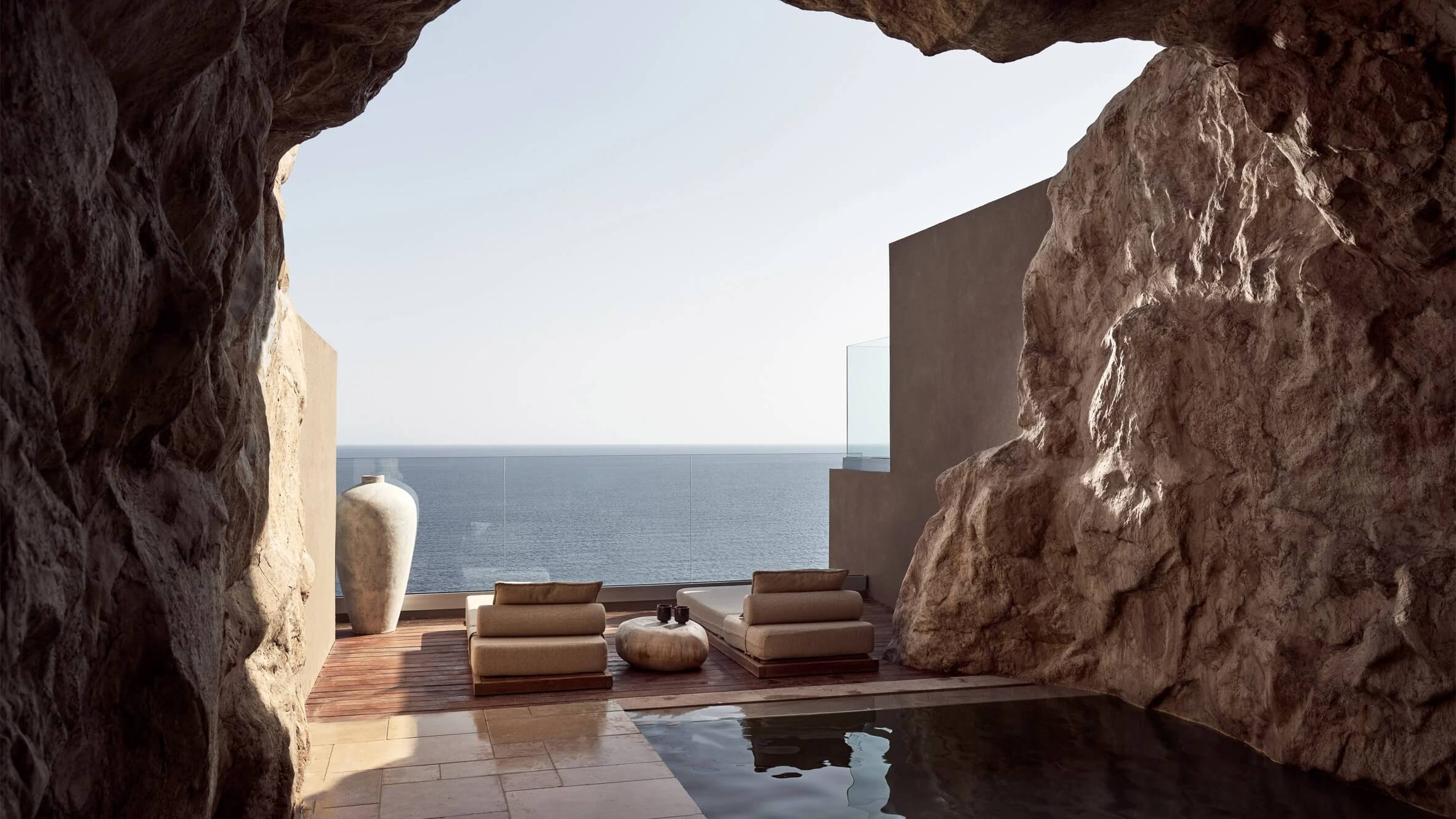 The Orfanake family spent almost five years designing and developing the Acro Suites resort, with help from Athenian architecture office Utopia Hotel Design and interior designer Manos Kipritidis.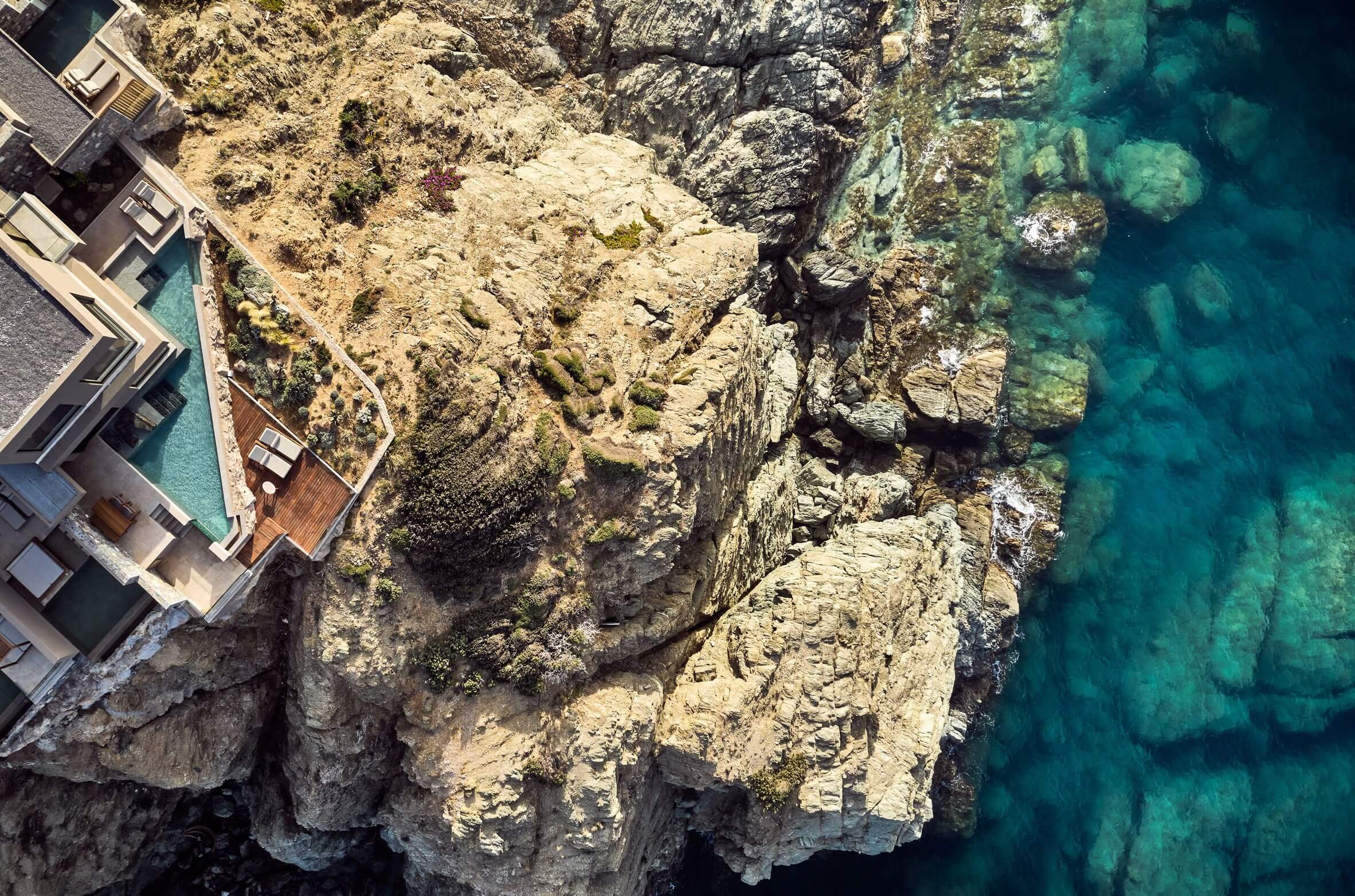 The complex accommodates 49 suites and villas in buildings constructed from locally sourced stone and wood, which were designed to blend into their surroundings along Crete's Mononaftis bay.
Some of the stone was excavated directly on-site while the rest was sourced from Mount Ida, the highest mountain on the island.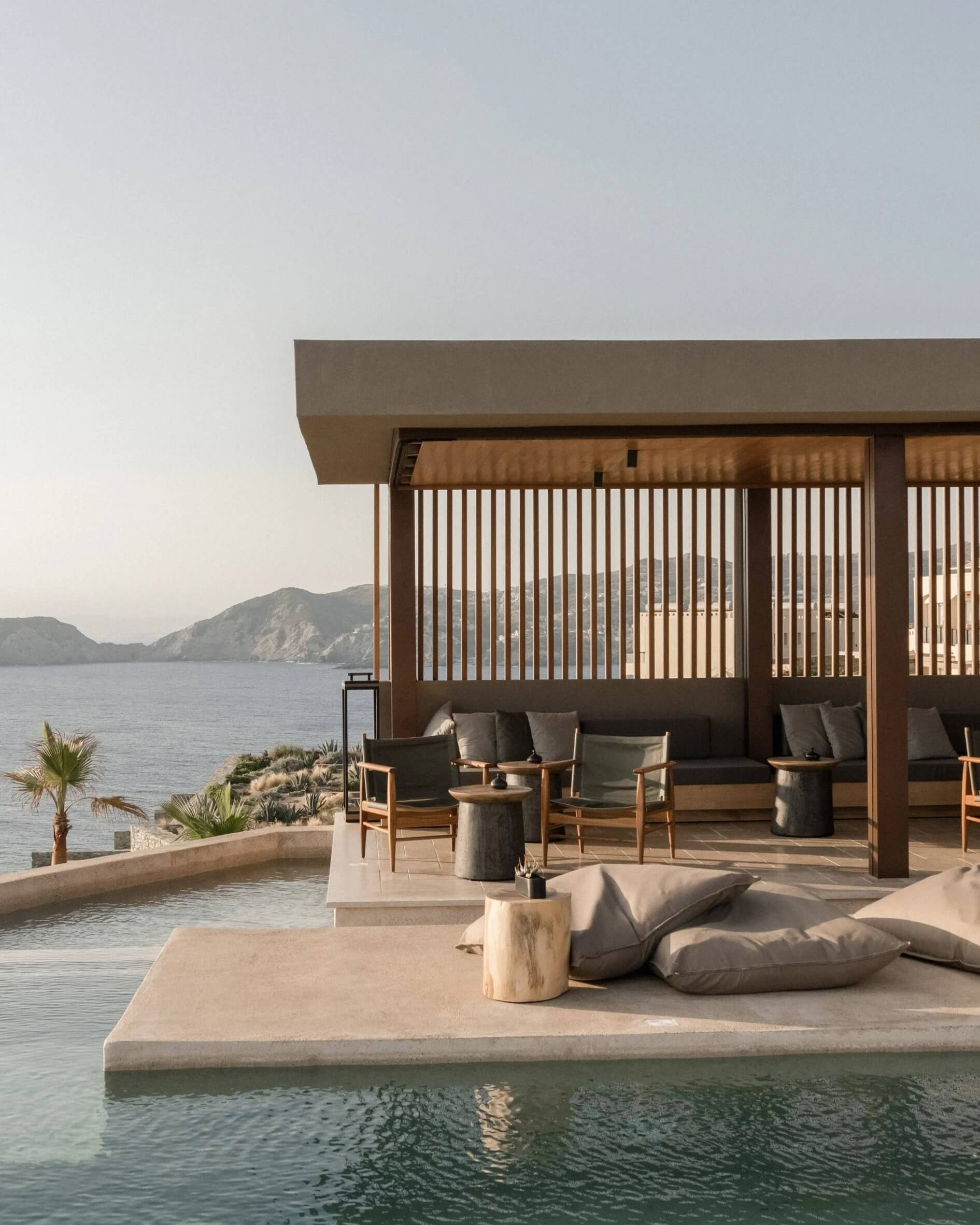 Each of the hotel's suites has its own private saltwater pool with views of the Aegean Sea and interiors finished in a palette of natural materials.
This ranges from raw silk bed covers to furnishings custom-made by local artisans using marble from nearby Feistos.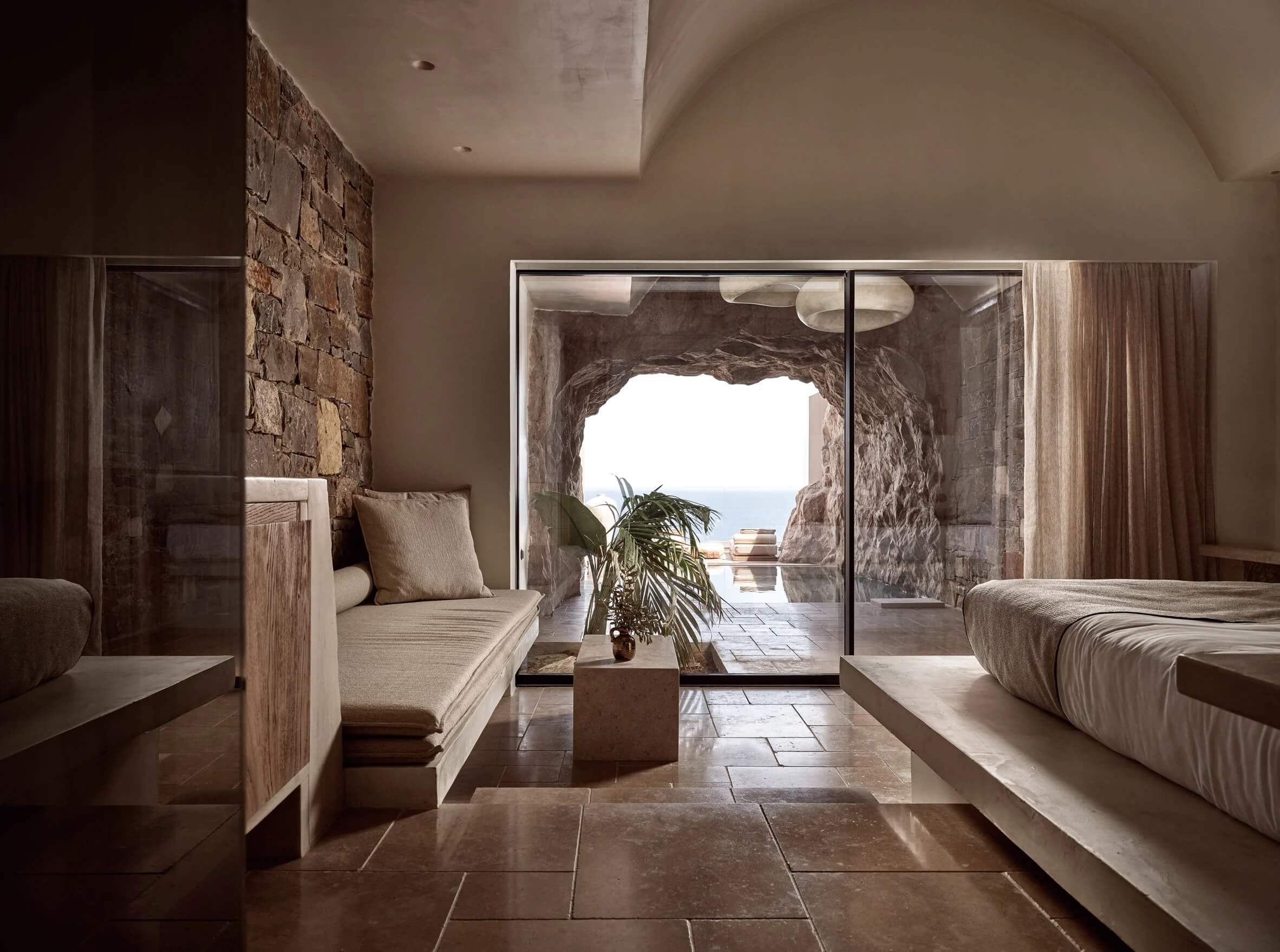 Some of the suites were carved directly out of the cliffside, with parts of the rockface left exposed around the pool terraces and throughout the interiors to preserve their cave-like feel.
The stone walls also help to maintain a pleasant temperature all year round, reducing the need for heating and air conditioning.
The hotel's external stone walls were crafted by Cretan sculptors, as were the custom-made clay light fixtures in the Cave Suites.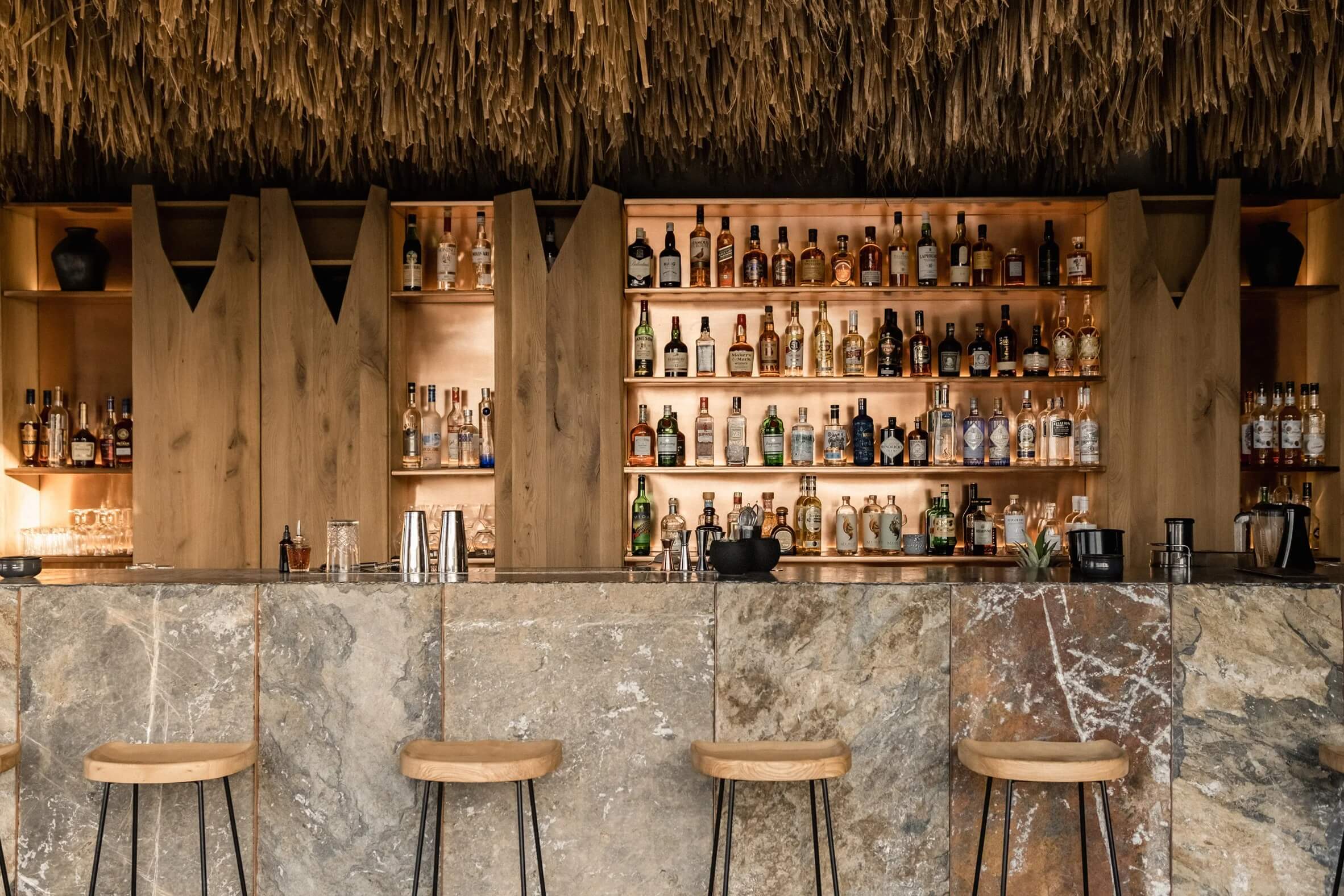 Kipritidis worked closely with the Orfanake family on the design of the hotel's Cremnos restaurant and the Circle cocktail bar.
Echoing the natural look of the suites, the restaurant is furnished with custom-made marble furniture, natural fabrics and copper and wood details.
The Circle bar features a ceiling made from Makuti – a type of East African thatching that consists of sun-dried coconut palm leaves.
This natural material provides shade and sways in the breeze, creating a relaxing atmosphere.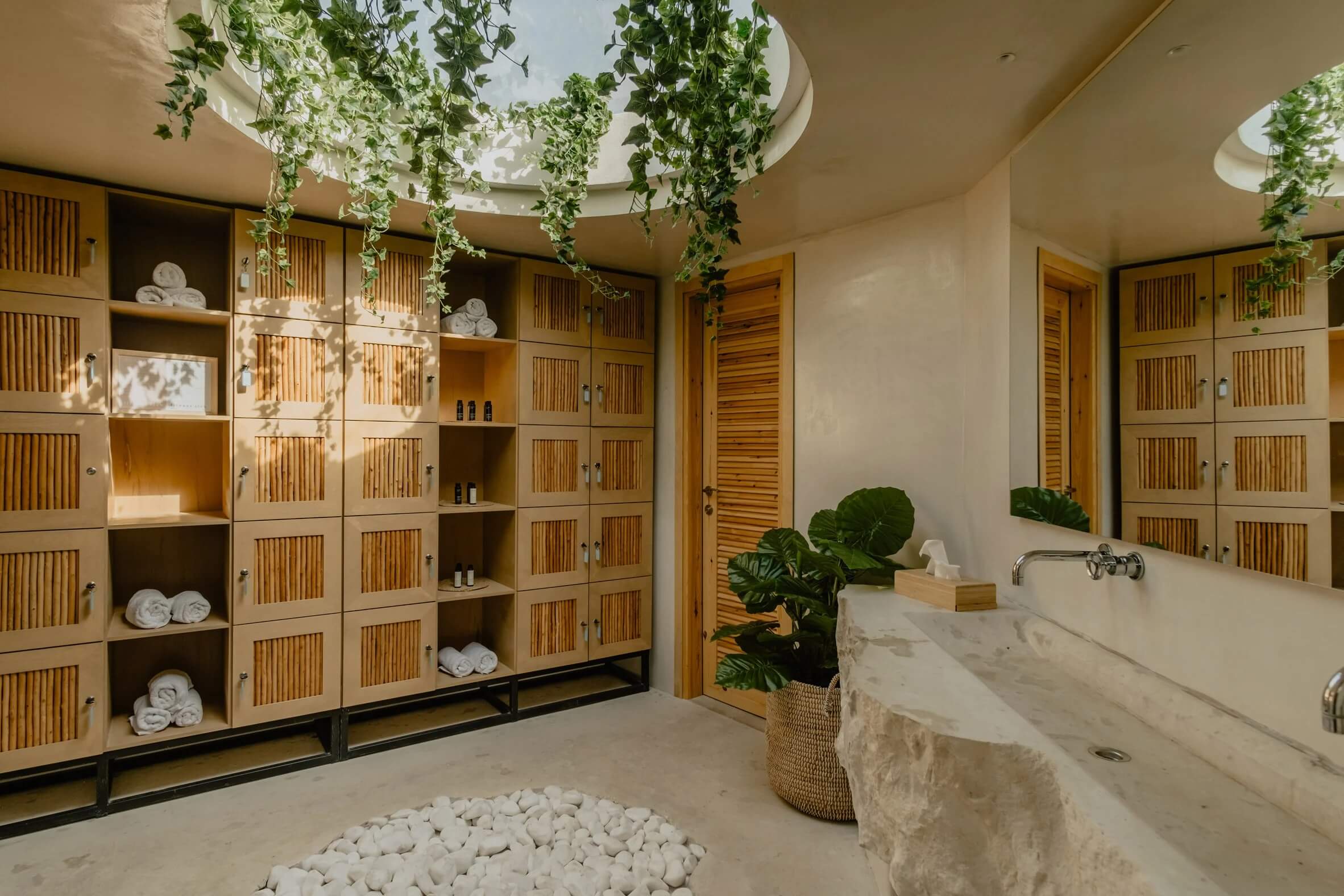 Utopia Hotel Design was brought in to help with the design of the in-house spa, which features an oval layout and smooth stone surfaces contrasted against roughly hewn walls and wooden doors.
The wellness area houses a Byzantine hammam, a Finnish sauna, two treatment rooms, an outdoor pool and a heated pool.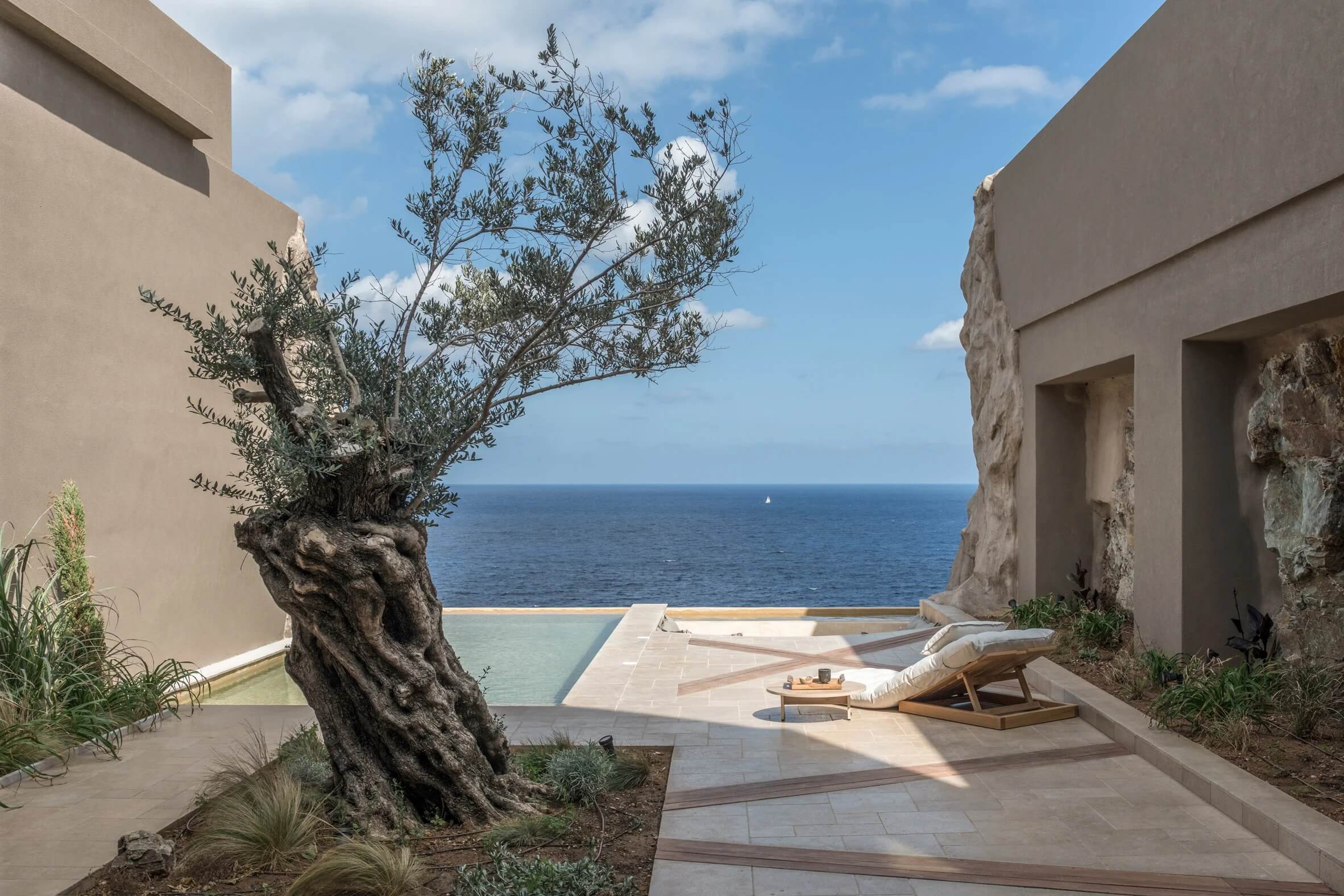 The hotel's Asana yoga studio is covered by an impressive arching roof that was custom made in Crete using wood and bamboo from Thailand.
Danae and Konstantina Orfanake are members of a prominent Cretan hotelier family. Acro Suites is the latest addition to their growing portfolio of resorts on the island.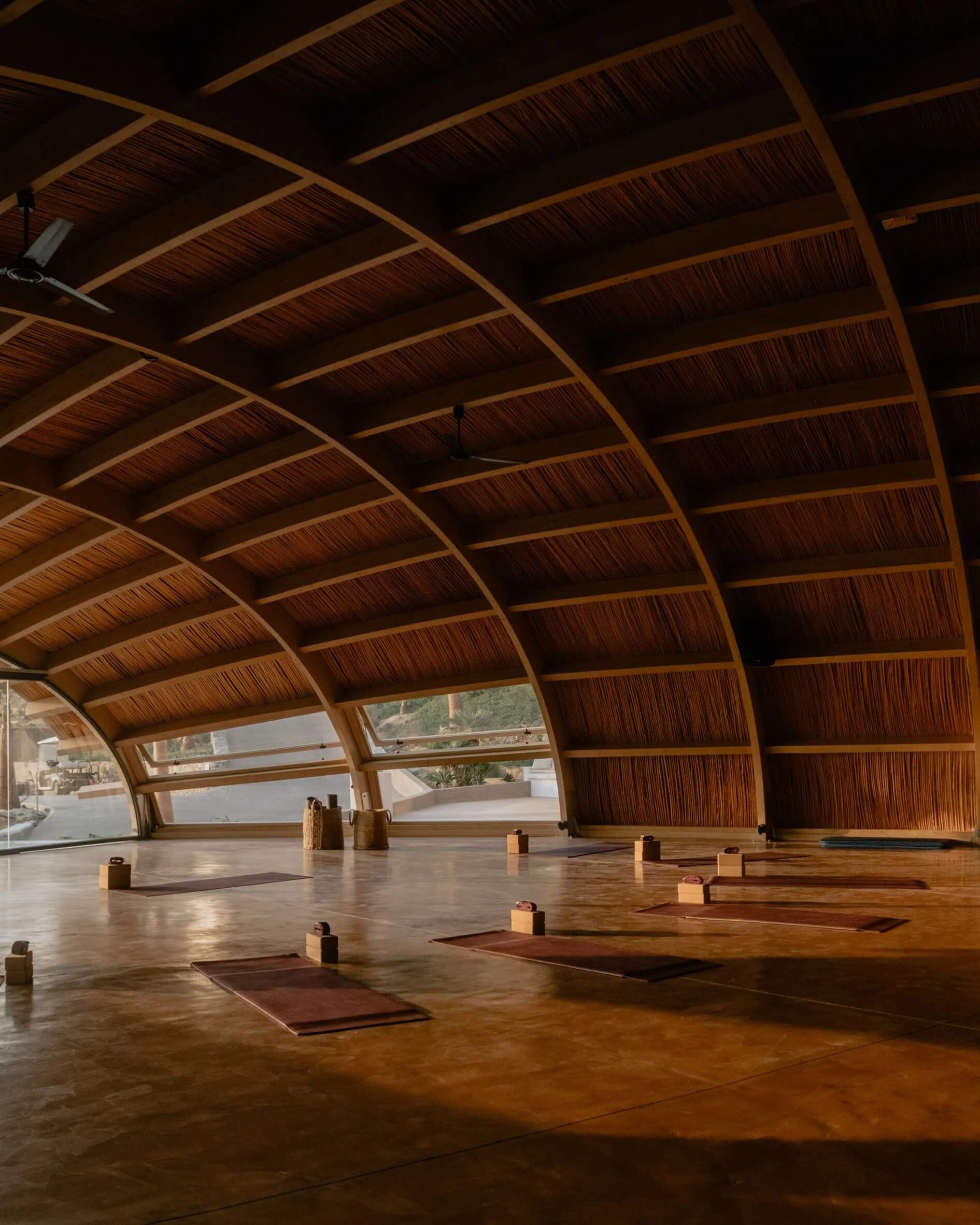 More images