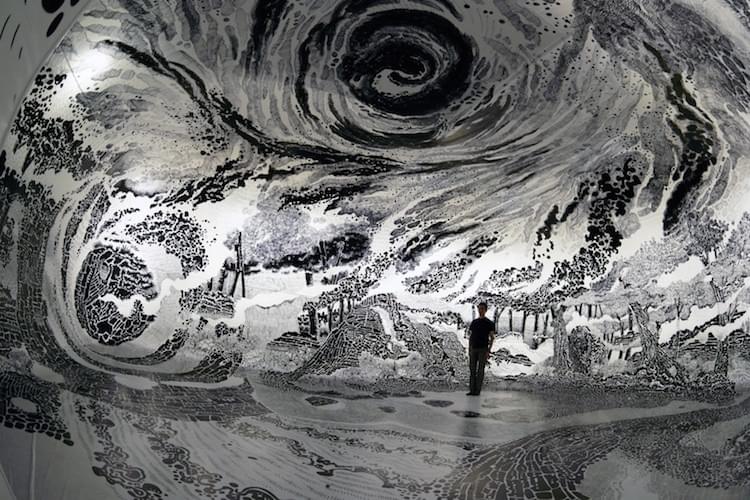 Brazilian-born visual artist Oscar Oiwa is globally recognized for creating fully immersive installation art made from 360-degree drawings. For his latest piece, titled Oscar Oiwa in Paradise – Drawing the Ephemeral, the artist used 120 black marker pens to adorn an entire inflatable dome with illustrations of imaginative pathways, mythical forests, and swirling skies.
Created exclusively for JAPAN HOUSE São Paulo, the installation took two weeks to complete with the help of five assistants. Visitors are invited to enter the vinyl balloon, where they can experience Oiwa's otherworldly, imaginary landscape. The colossal, monochrome drawing covers every surface of the 10 x 7 x 4 meter vinyl surface, and is influenced by the artist's love of comic book art, and the Brazilian urban environment. Oiwa fondly reveals, "I've always enjoyed drawing, which I consider the most basic way of expressing myself visually. A pencil and a blank sheet, there is no simpler media than that."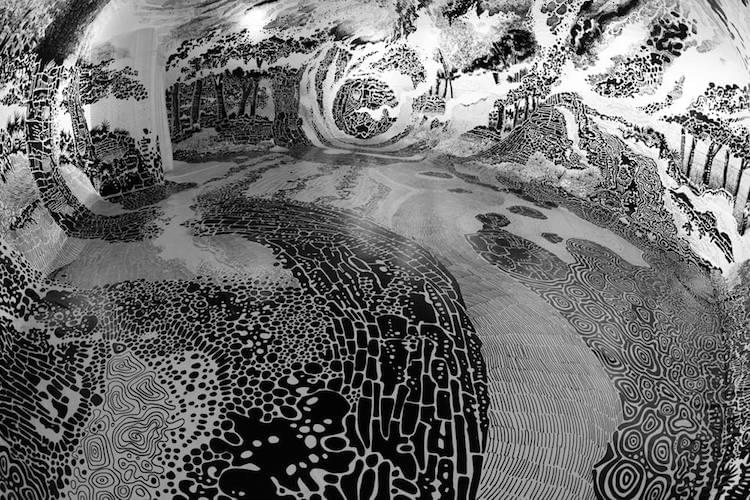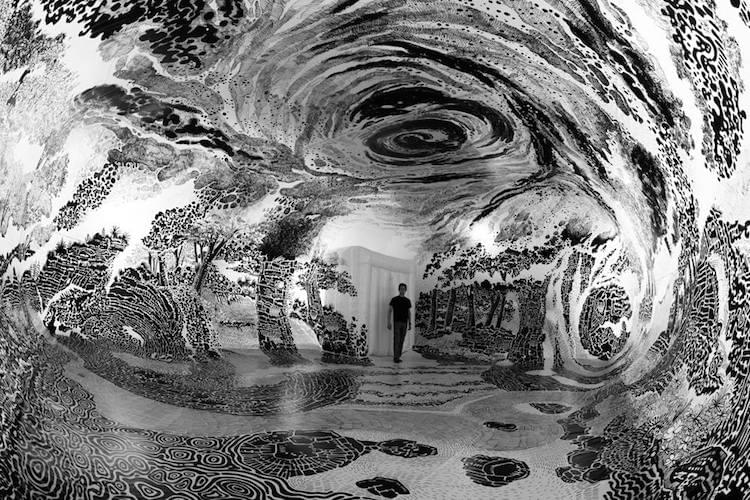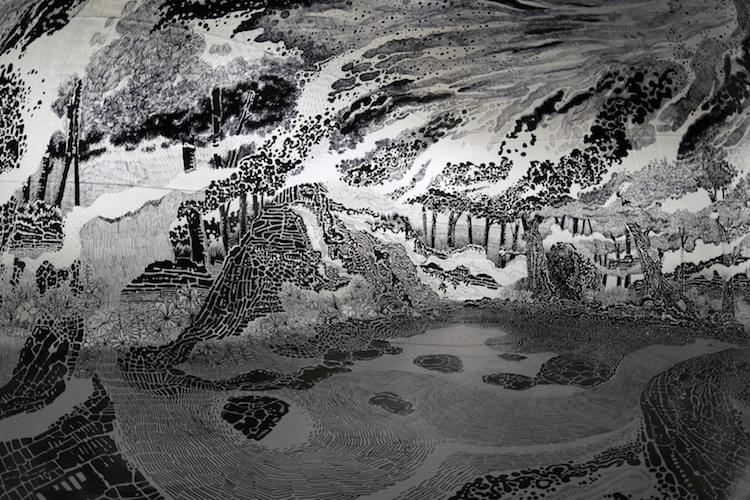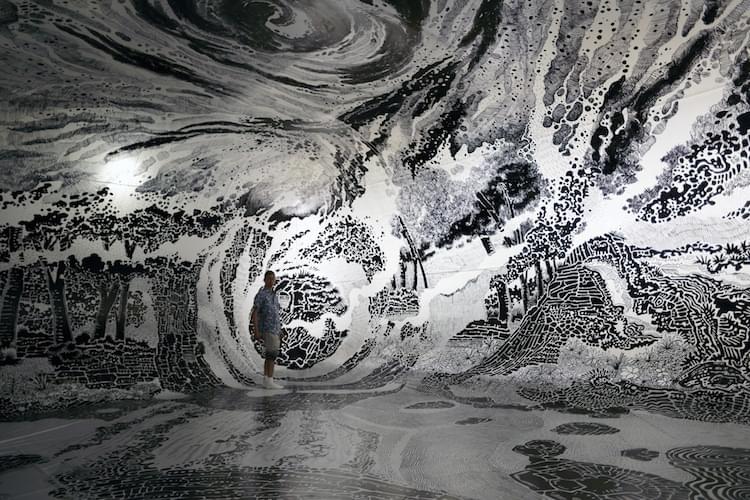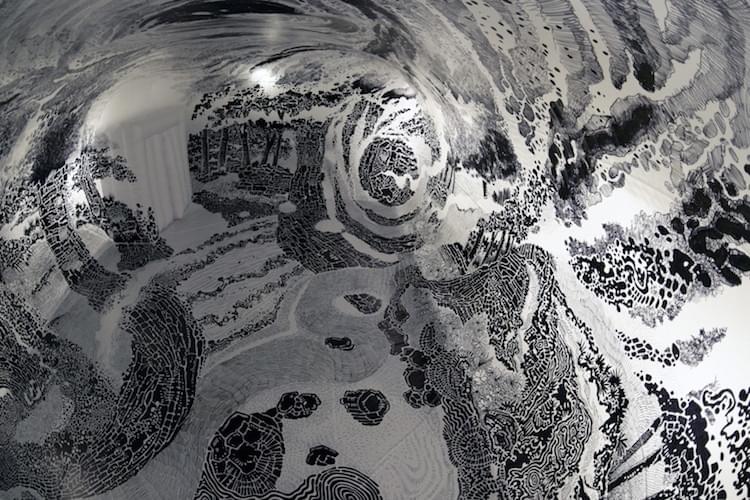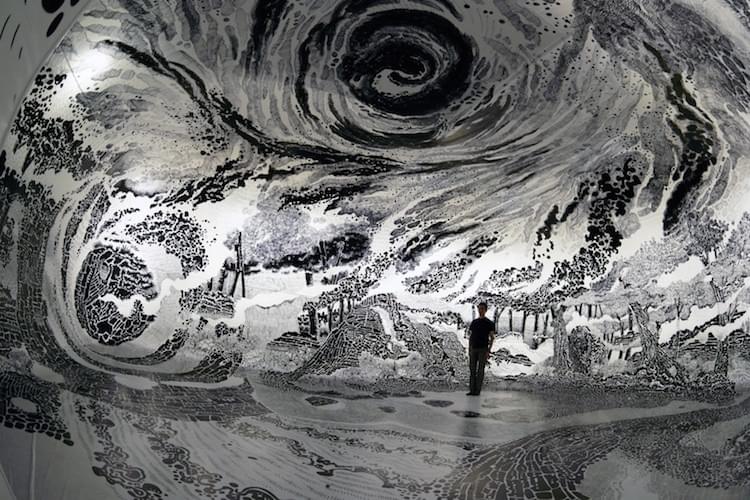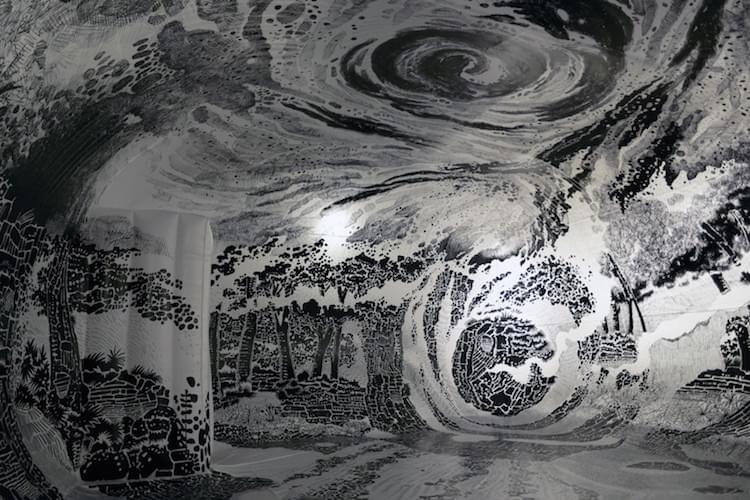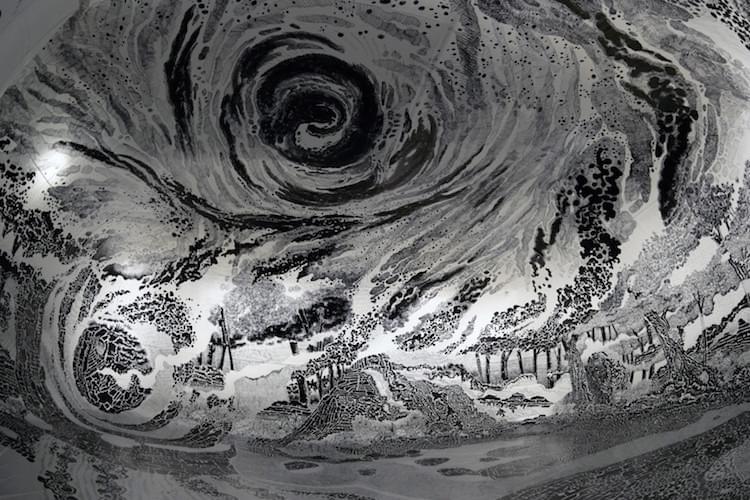 If you're in Brazil, you can experience Oiwa's installation for yourself at JAPAN HOUSE São Paulo until June 3, 2018. Otherwise, check out more from Oiwa's expansive portfolio on his website.