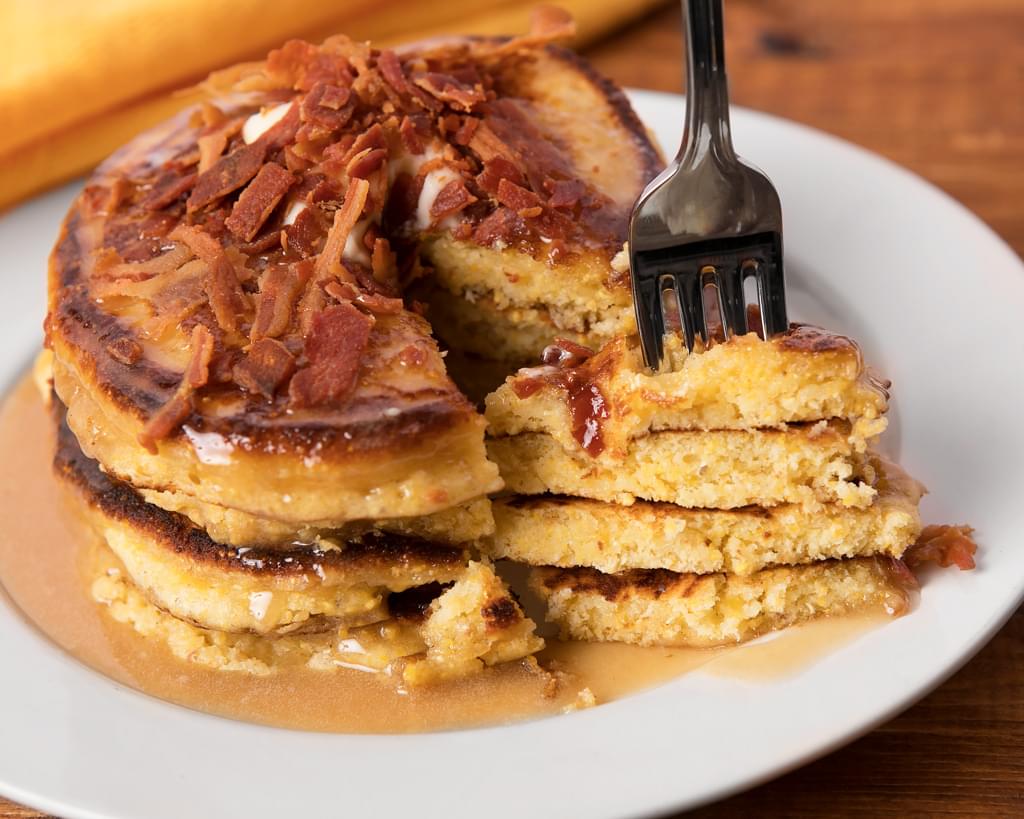 It's that time of year again, and we know we're not the only ones excited. You can literally walk into any IHOP and get a free stack of pancakes! It's amazing right?! Happy National Pancake Day everyone! For our special post in honor of this glorious day, we have brought to you a healthy yet delicious recipe for cornbread pancakes with a maple glaze topped with butter and bacon. It's truly as tasty as it sounds!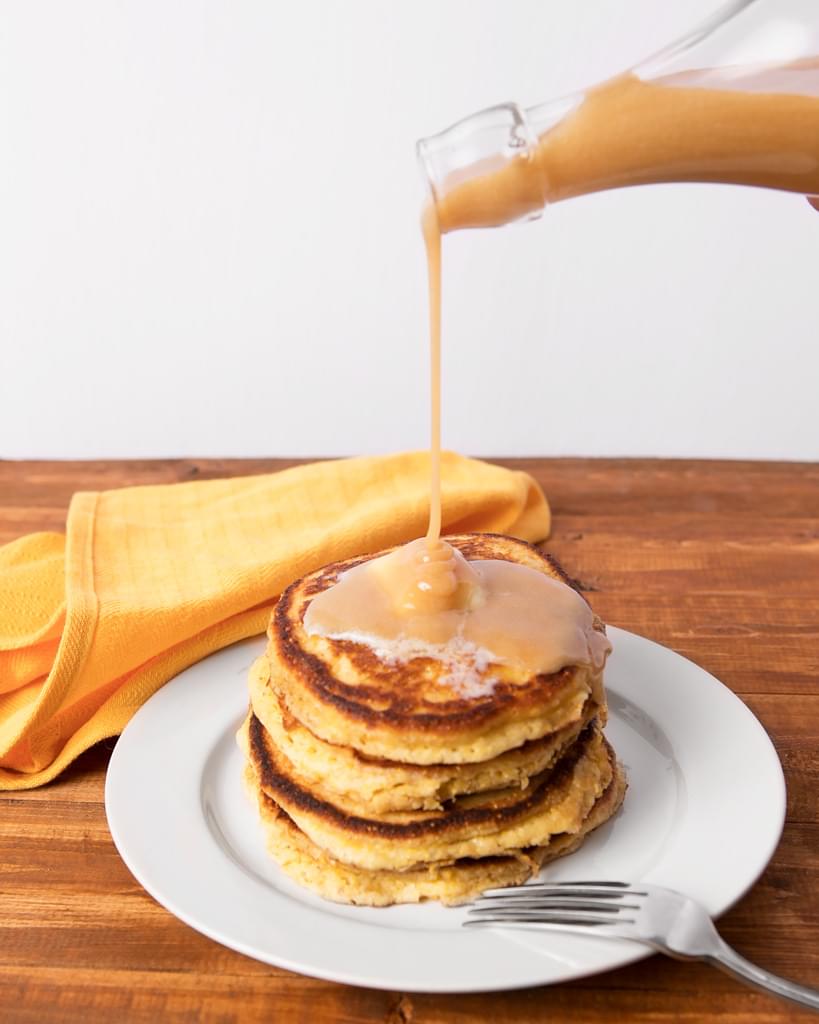 Now, we don't know about you, but pancakes brings back a lot of memories, and makes us feel nostalgic. As much as we always talk about how we wished we grew up together, Sammy and I (Tessa) actually grew up in completely different worlds. Sammy was born in California, but grew up in Kansas until she moved here for college. This is where we finally met. I was born and raised in Los Angeles, a total city girl. What we always find so fascinating, and we joke it's why we're still friends, are all the similarities we share. While there is still a lot about us that's different in how we grew up, both of our mother's spent a majority of their time in the kitchen. It's how they showed us they cared. And now look at us? We spend a majority of our time cooking for others, and helping others cook. We love and respect our moms so much, it's very fulfilling for us to show them how their influence shaped who we are and what we're passionate about.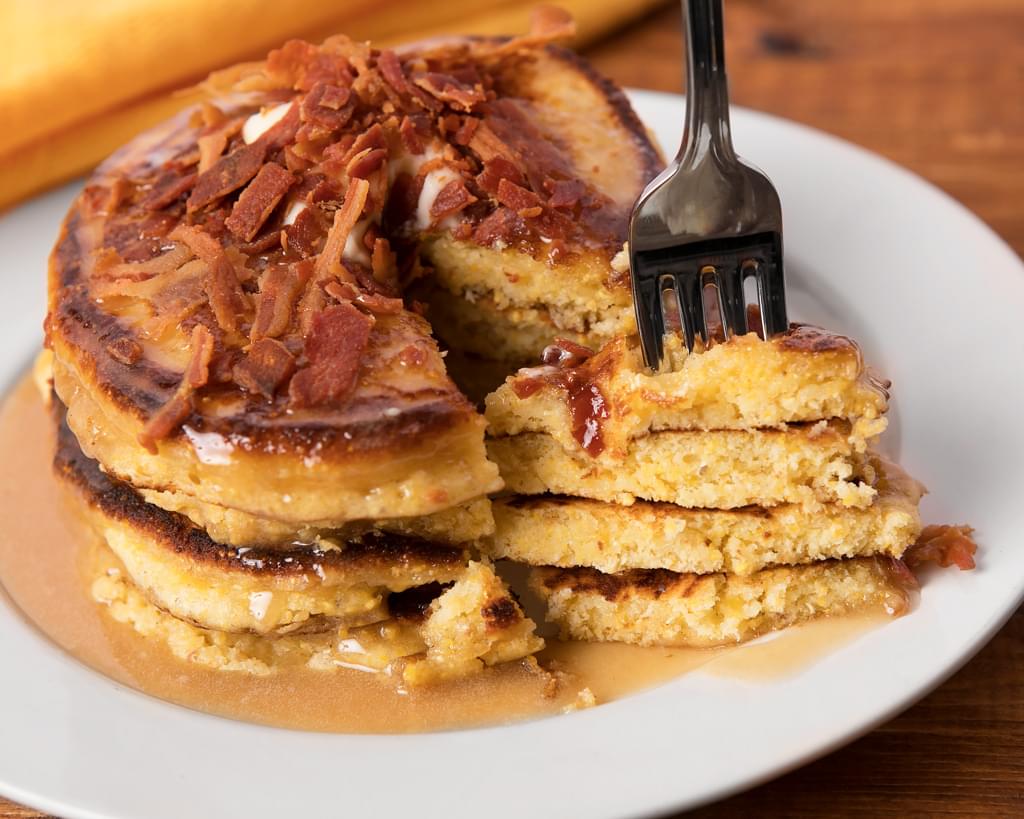 And what better way to show them how far we've come then stepping up our pancake game! It's something they made for us all the time when we were younger, but never like this. This pancake recipe is unique in its texture and flavor, but still feels like you're eating a delicious stack of pancakes. Especially when you throw on the maple glaze, butter, and bacon. SO MUCH YUM! Here is a little tip to make them even more perfect….butter on every layer is a must. We realized most of you frequent pancake eaters are reading this and saying "DUH," but it's truly an important step that cannot be overlooked.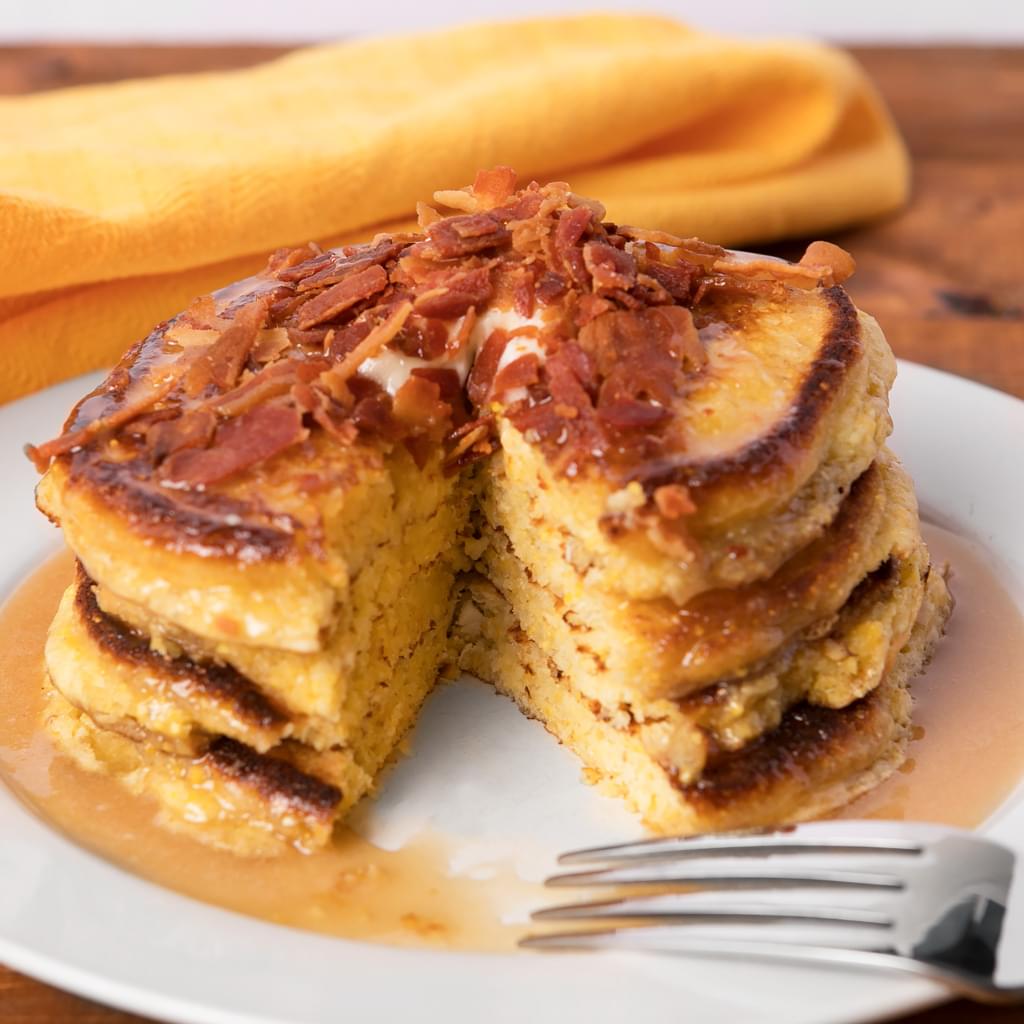 If you're not headed to your nearest IHOP already to claim your free stack of pancake, we definitely think you should try these out! Happy Cooking everyone!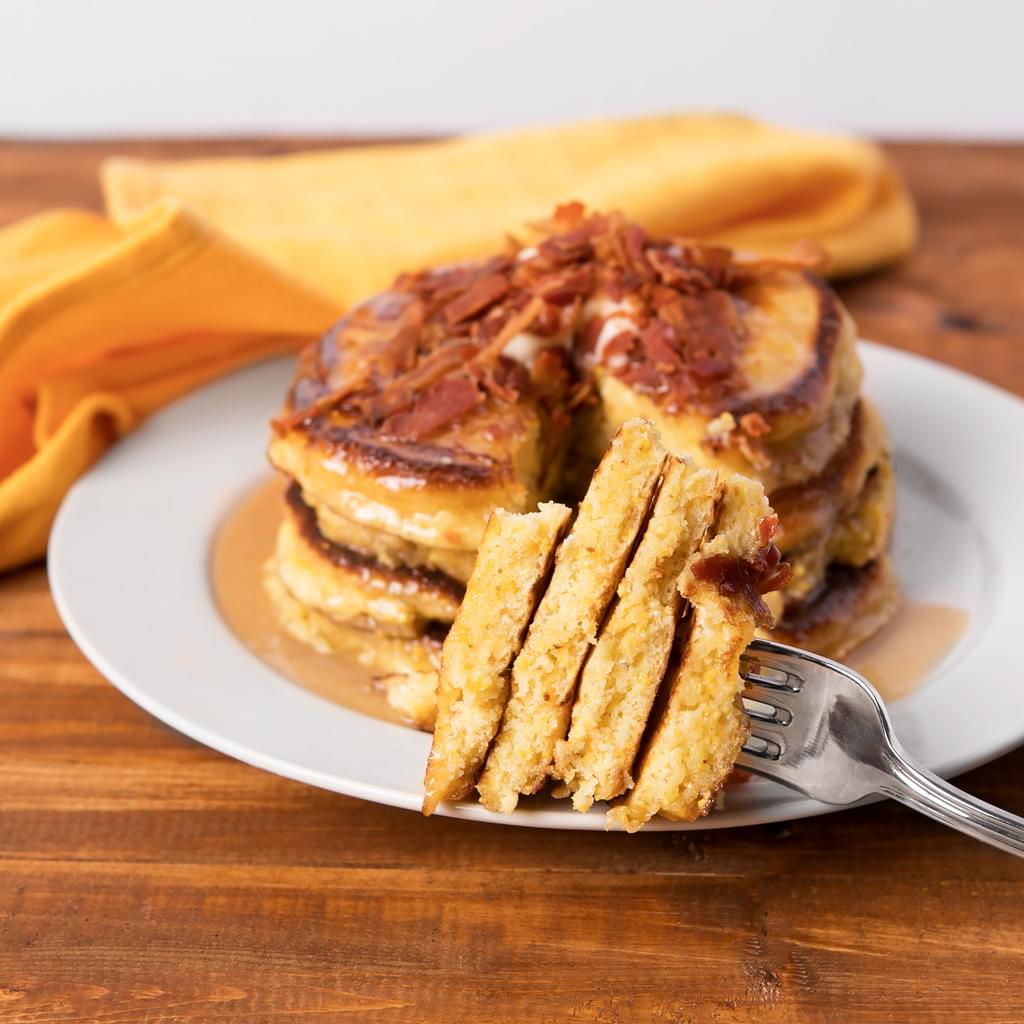 Inspirational quote "Watching a woman make Russian pancakes, you might think that she was calling on the spirits or extracting from the batter the philosopher's stone." – Anton Chekhov