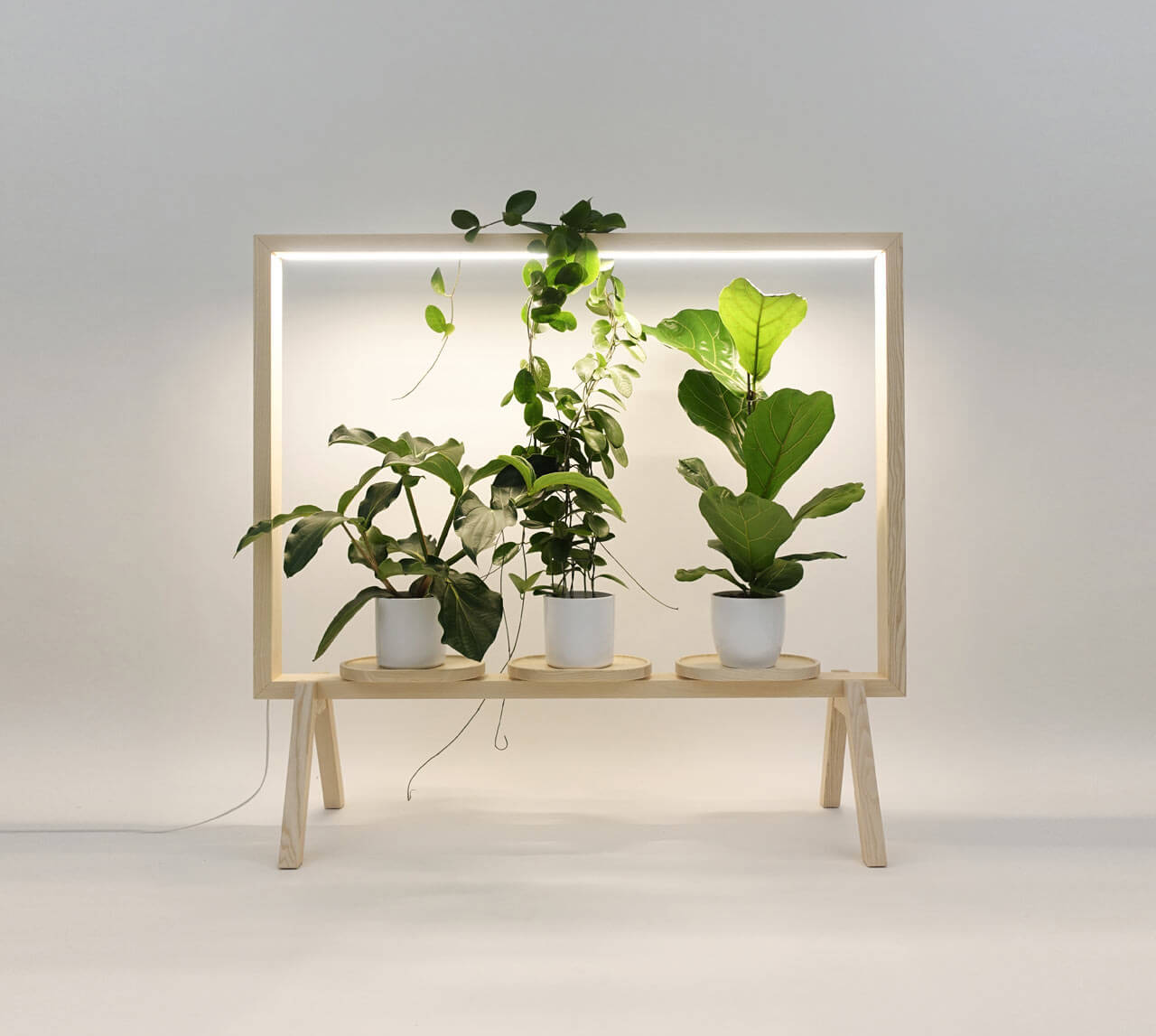 Offices with windows are the most coveted spots in the workplace but with limited availability, fluorescent-lit employees can be left wondering if nature still exists. Since most people live a window-less work life, Johan Kauppi, of Kauppi & Kauppi designstudio, designed a way to bring a bit of green joy into your day with GreenFrame. Designed for Glimakra of Sweden, the floor screen adds a level of privacy while giving the look and feel of a window when there isn't one.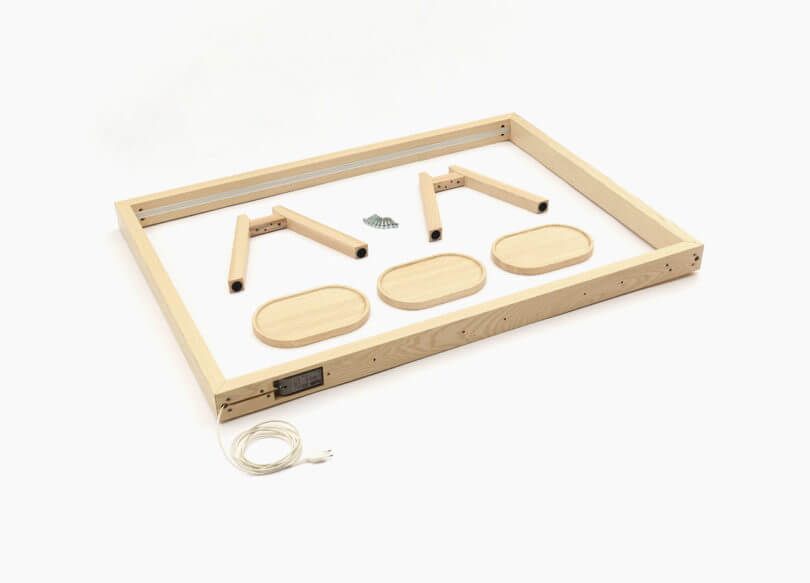 The minimalist wooden frame holds up to three potted plants with built-in lighting to help them grow and be healthy. It also doubles as a room divider with the plants helping to add a subtle amount of privacy. In addition to bringing fresh greenery into a boring office space, these plant-filled floor screens contribute to a healthier air quality for everyone to breathe.
The simple, open design makes way for a custom look depending on your favorite types of plants. Once arranged, the plants take the stage and become an ever-evolving piece of live decor.