I know tilapia is one of the cheapest fish you can get from the grocery store, but that doesn't mean you can't make it super delicious! It's a mild, white fish that will pretty much take on the flavors of whatever you decide to cook it with.
Here I've used really fresh, bright, classic flavors to make a pan-sauce to drizzle over the filet. I call it a 4 herb sauce, because that's how many I had fresh in the house! Feel free to use your favorite herbs or what you have fresh and handy. I used 2 tablespoons (chopped) of a combination of the following: dill, thyme, parsley, and chives. And I chopped a little extra for sprinkling at the end.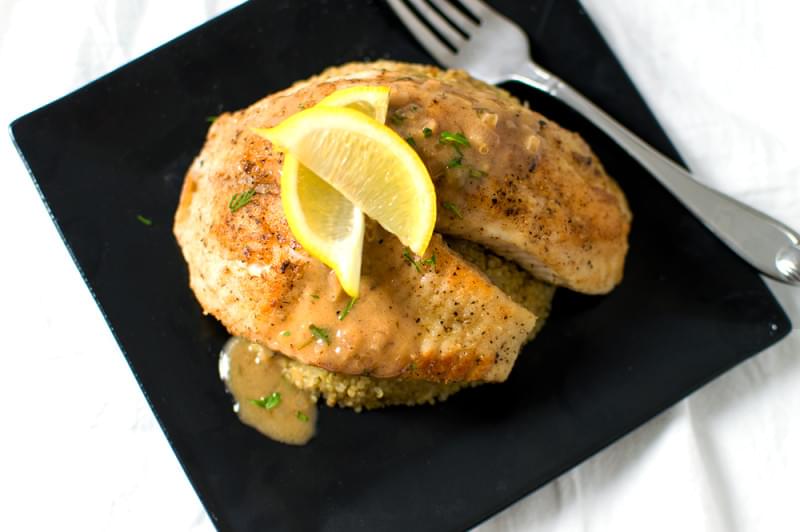 I've been trying to find other uses for my rice cooker besides only using it to cook rice. I figured it would be an easy way to cook the quinoa for this recipe.
I added the quinoa, some chicken broth and water, some minced garlic, and a sliced serrano pepper, gave it a quick stir, and turned it on to let it do it's thing.
It turned out perfect!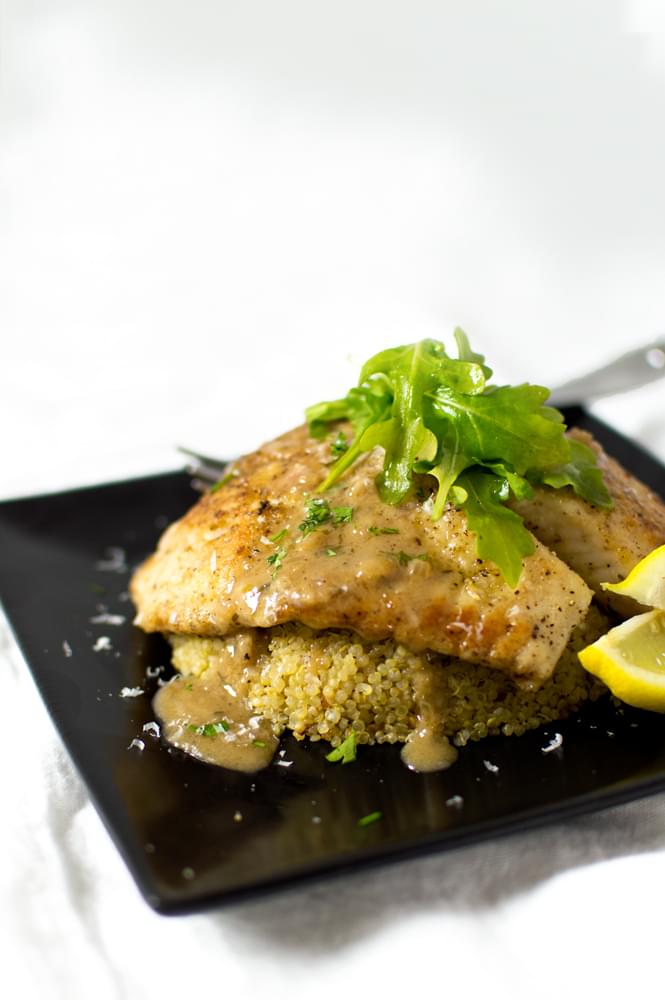 The salad on top is just some arugula tossed in lemon juice to make it all pretty… and to freshen it up a bit. This was one of the easiest dishes I've made to be so good-looking and great-tasting, I need to start cooking like this more often! 🙂