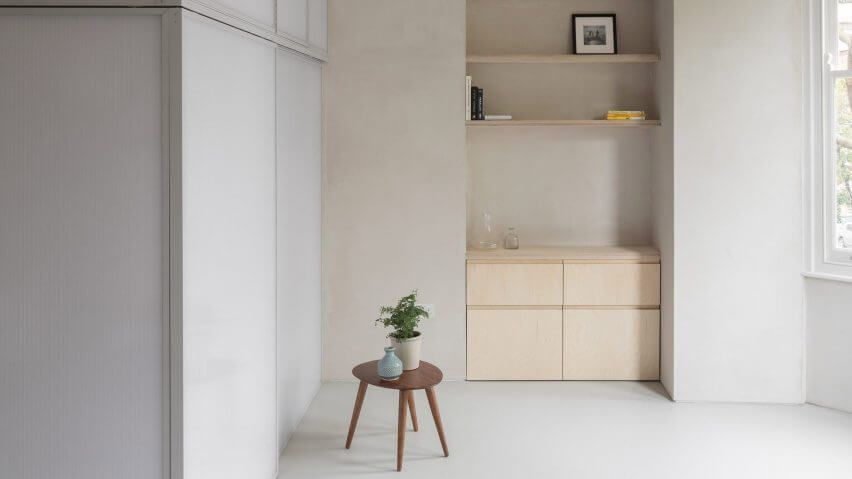 London-based studio Proctor and Shaw has completed a 29-square-metre micro-apartment in Belsize Park, with an elevated sleeping area wrapped in translucent panels that reference Japanese shoji screens.
Called Shoji Apartment, the project involved transforming a first floor, one-bedroom flat into a compact, open-plan studio apartment that takes advantage of the original building's 3.4-metre-high ceilings.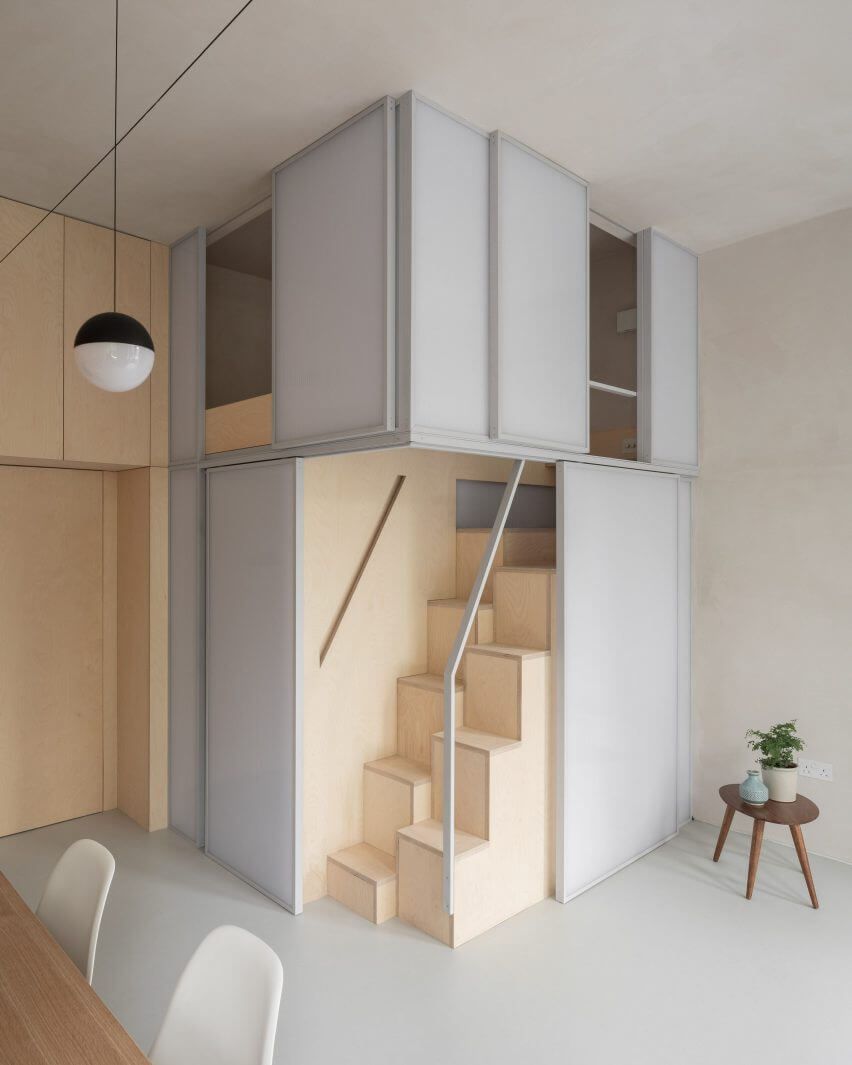 "This apartment renovation project is conceived as a prototype for micro-living in existing housing stock with constrained floor areas but traditionally generous ceiling heights," explained Proctor & Shaw.
"We are by no means suggesting that this is a new typology or housing solution. However, perhaps the project might add to the ongoing debate about how quality of space might be 'measured', and what that could mean for future city living."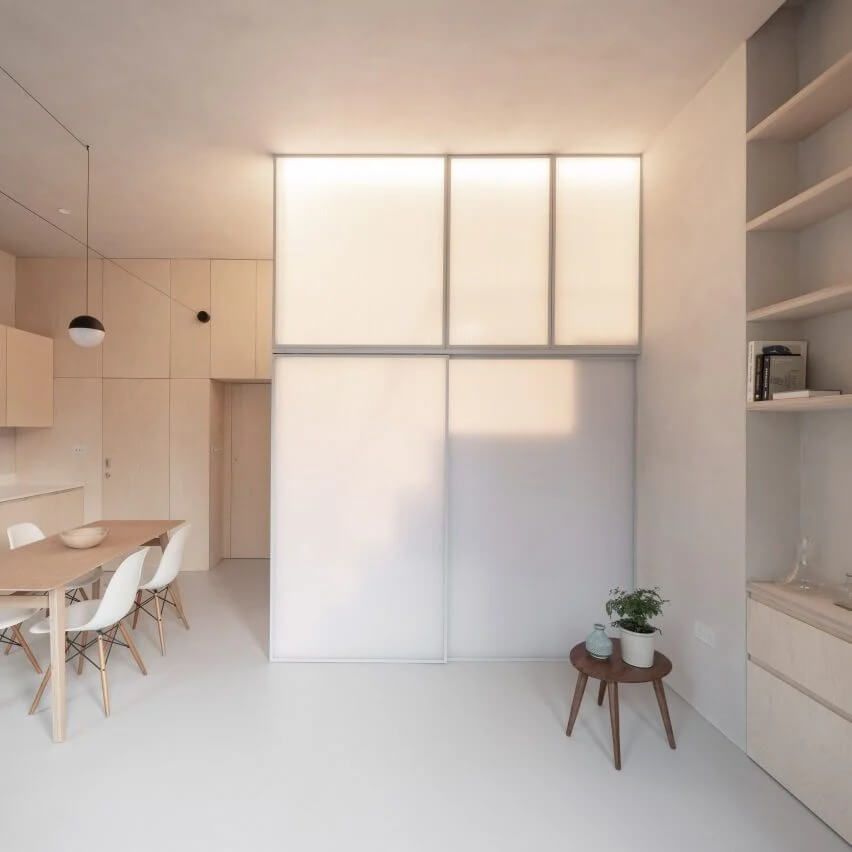 Two existing interior walls that previously divided the space have been removed to create an open-plan living, kitchen and dining area, with the existing bathroom reconfigured to include a walk-in shower.
The high ceilings generated the concept of "stacking", which sees the king-sized bed raised on a wooden platform in the corner of the room accessed via a set of wooden steps, creating space for a walk-in wardrobe underneath.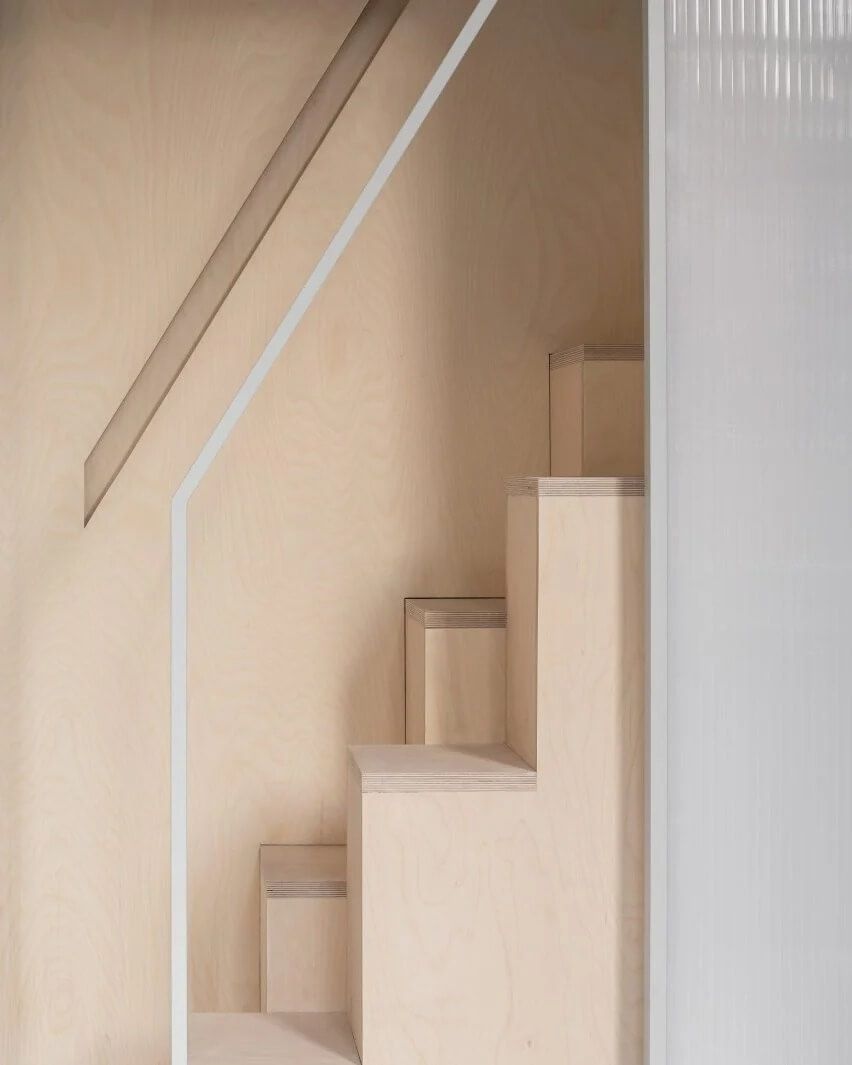 Sliding polycarbonate screens surround the wardrobe, steps and bed, creating a lantern-like "sleeping cocoon" that can be closed-off from the living area or opened up to views through the room's north-facing bay window.
"The innovative sleeping pod creates delight through new vantage points and a sense of sanctuary, whilst solving issues of limited functional space and inadequate storage," said the studio.
"Open or closed, illuminated or opaque, its surface and volume are brought to life in use, acting at once as a lantern to the wider room or a mezzanine with intimate views to the street."
To complement the effect of the polycarbonate screens, materials were chosen to bring a "subtle warmth" to the space, with soft clay plaster on the walls and ceilings and birch plywood joinery used for the kitchen, bookshelves and door surround.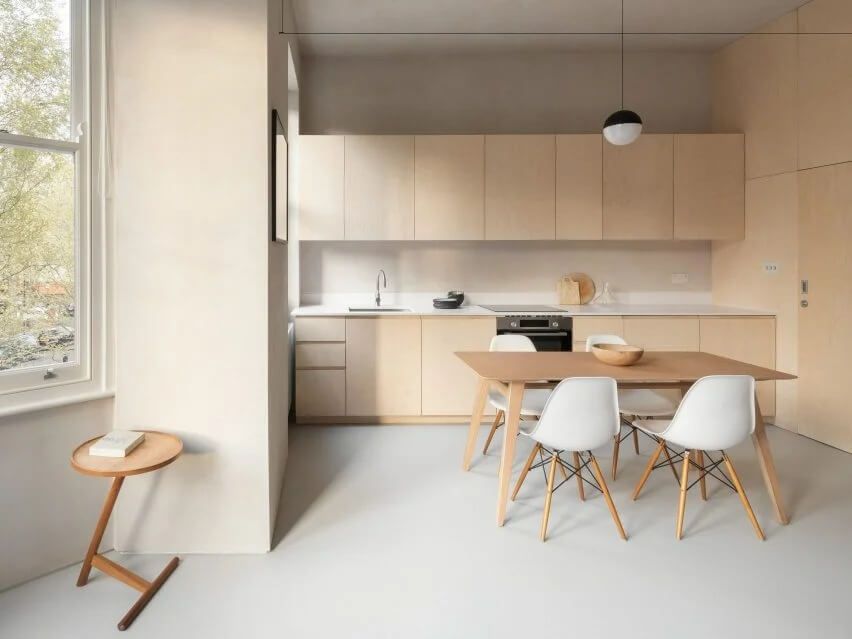 A taught length of cable across one half of the room supports a feature pendant light that subtly demarcates the kitchen and dining space from the rest of the room.
New acoustic and thermal insulation has been added to the ceilings and walls, which also created space for recessed lighting and blinds.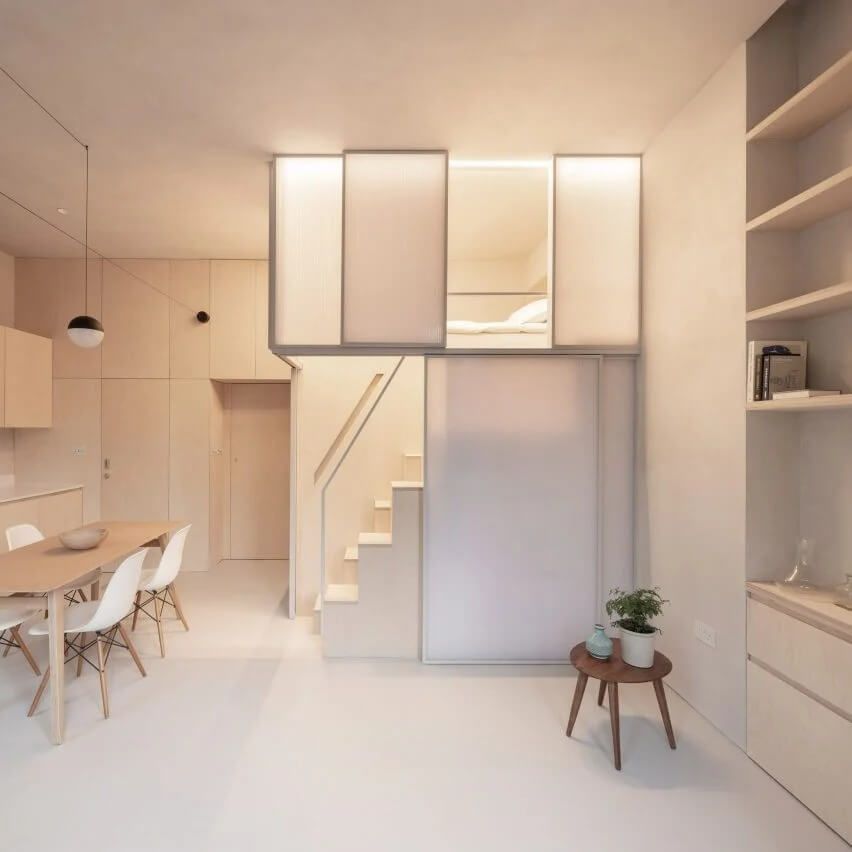 The photography is by Ståle Eriksen.