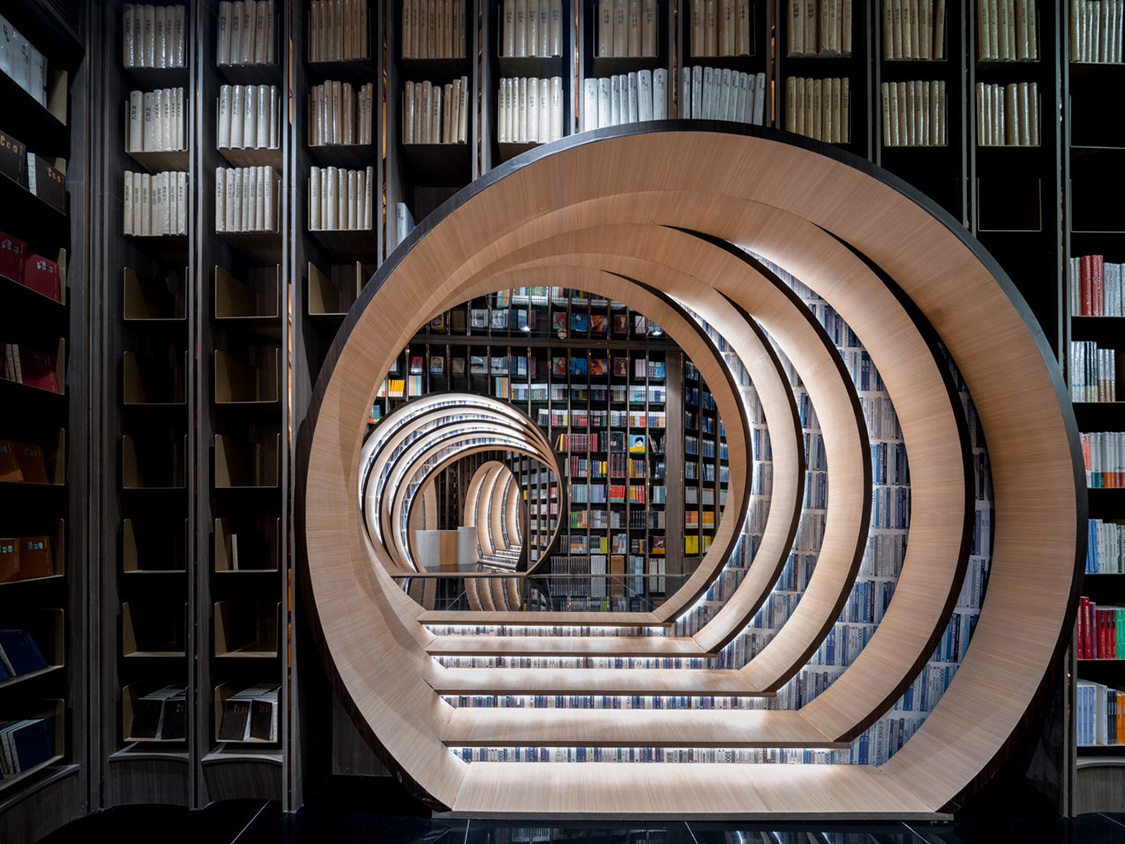 Nothing seems to slow the expansion of massive Chinese bookstore chains. Once more, we are left slightly stunned by the ambition and scope of the latest addition: a Zhongshuge bookstore located at the Galeries Lafayette department store at Xi'dan Plaza at the corner of Xi'dan North Avenue and Lingjing Hutong in Beijing.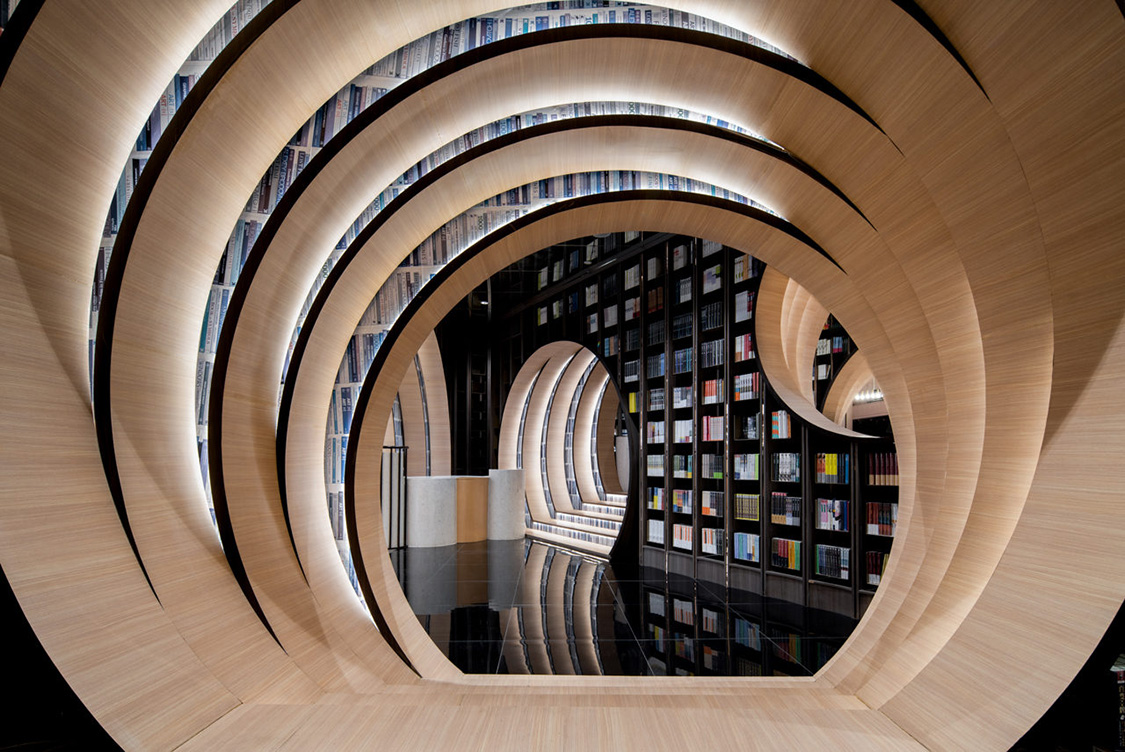 Zhongshuge's first Beijing store opened in 2019 and the company now has more than 20 stores across the country. The Galeries Lafayette Zhongshuge store in Beijing was designed by the Shanghai-based Li Xiang of X+Living, This is the third Zhongshuge store for X+Living with at least three more in the works at the moment.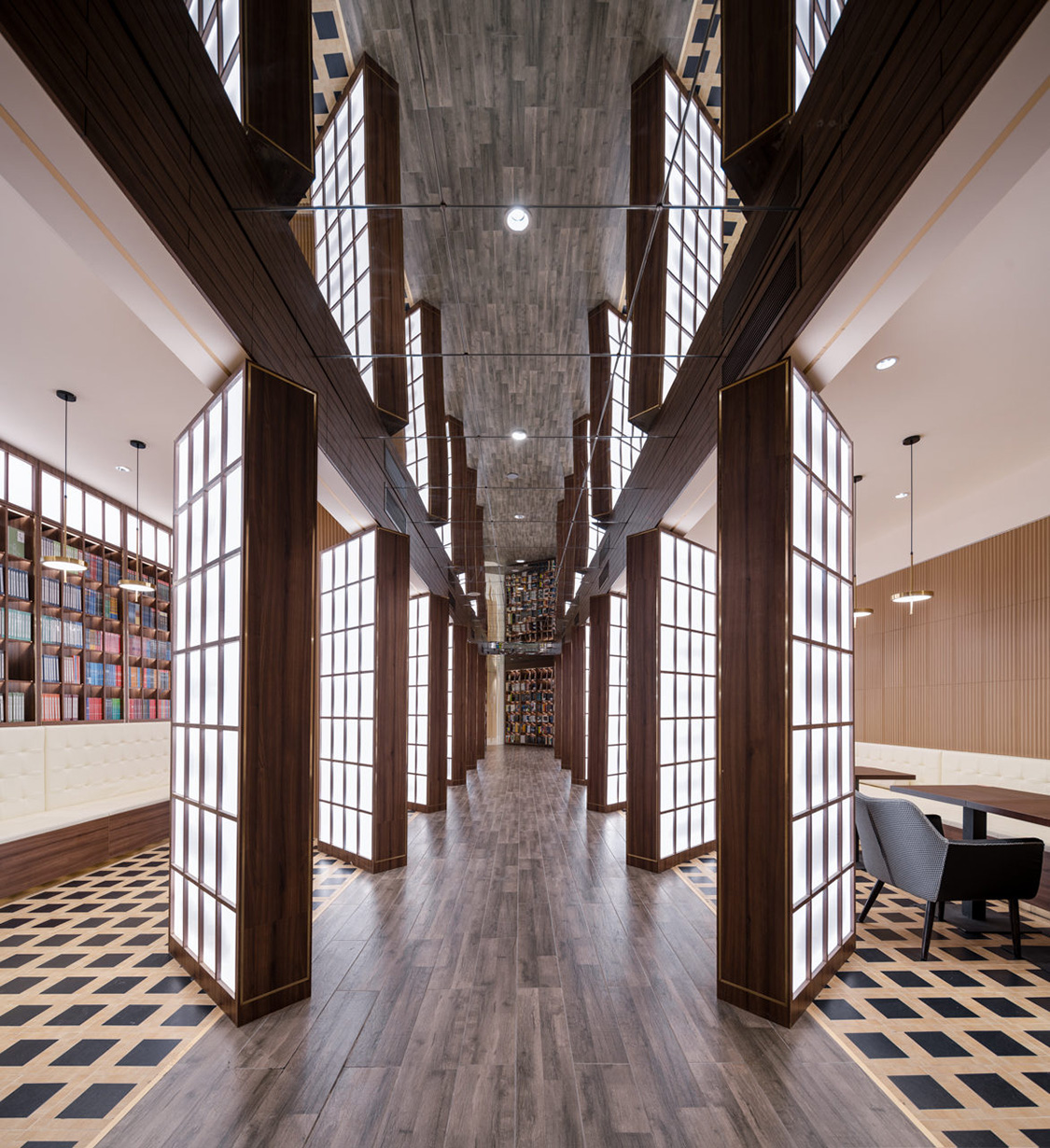 At 1,110 square-metres (11,948 sq. ft) this is by no means the largest Zhongshuge bookstore, some are three times as big as this, but it has a few design elements that make it stand out and appear larger than it is.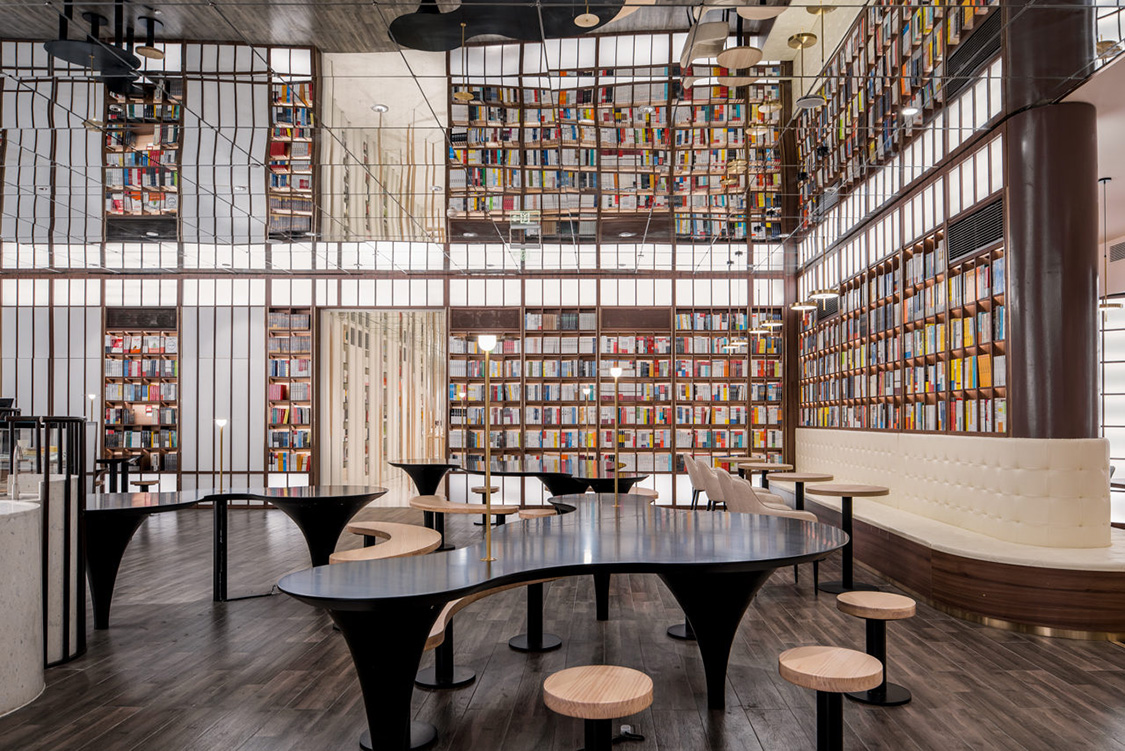 The first feature that makes the store so impressive is the enviable height of the space itself. The halo-like circular structures and arched forms echo the traditional Moon Gates of classical gardens and break up the large space. They also soften the monotony of the long shelves of books and create a feeling of intrigue and discovery.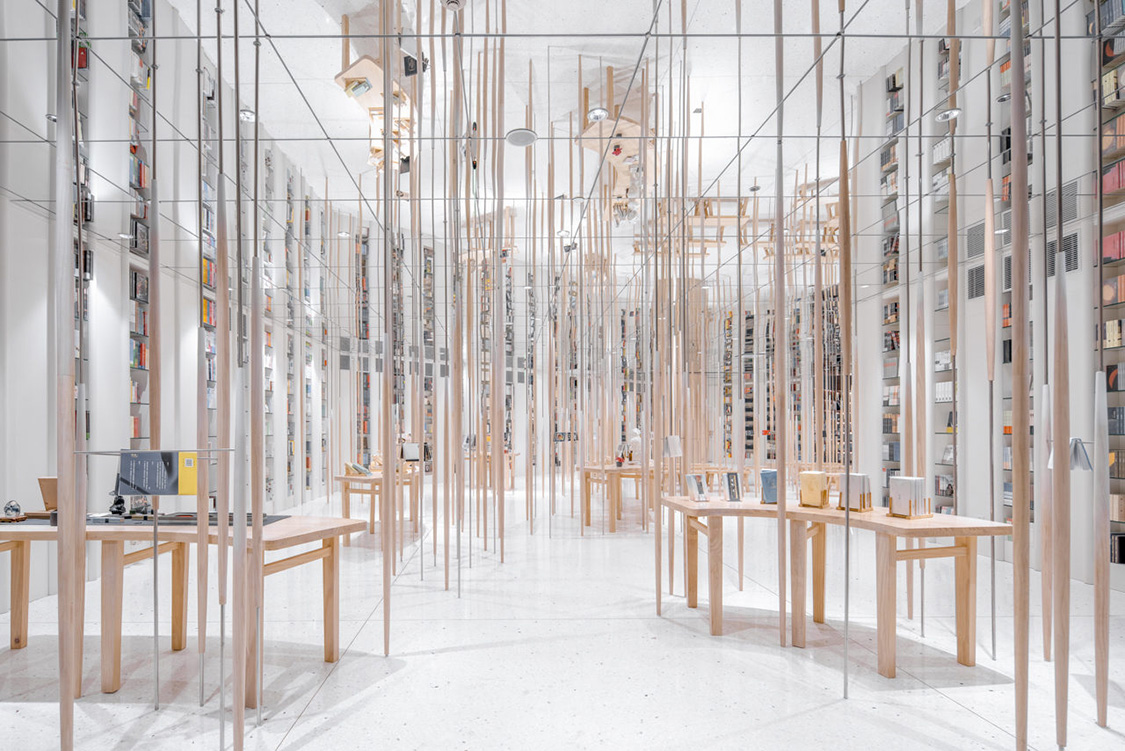 Tables in various sizes and curving shapes in the café continue the soft design language. The arrangement of the tables seems random but it is in fact mimicking the gathering of ancient people in a famous Chinese painting titled Qu Shui Liu Shang after an ancient Chinese wine-drinking game played by the literati. This game is also linked to the ancient story of the Seven Sages of the Bamboo Grove.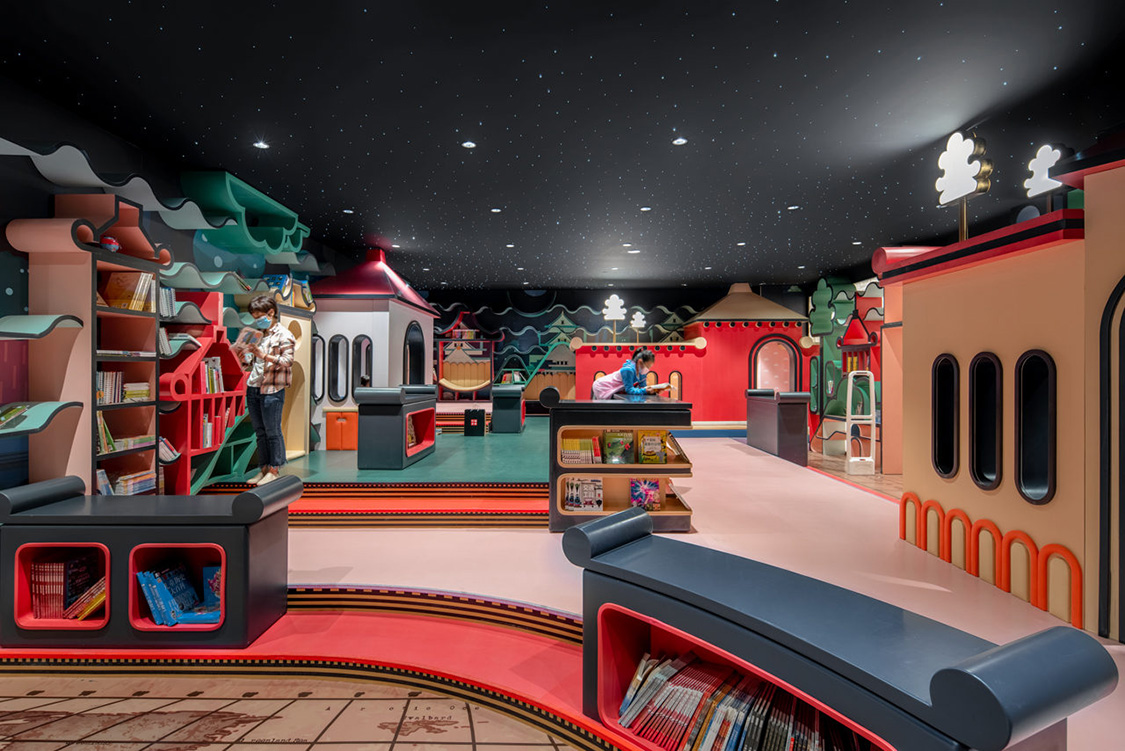 Our favourite aspect of the Zhongshuge Lafayette store is its own bamboo grove that leads to the study hall. We love the lightness and clarity of the area with the soft-hued wood, white floor and reflective ceiling. The views through the bamboo stalks to and from this space are beautifully peaceful and clean.