Settled among the hustle and bustle of Shanghai's urban residential area, Canadian lifestyle brand Herschel Supply Co. Commissions Linehouse to design their first office in China. The process of deconstructing the public and private sphere was the driving narrative for Herschel's Shanghai office. Having been an old residential structure itself, the stripped houses reveal several layers of materials where voids are filled with recycled brick.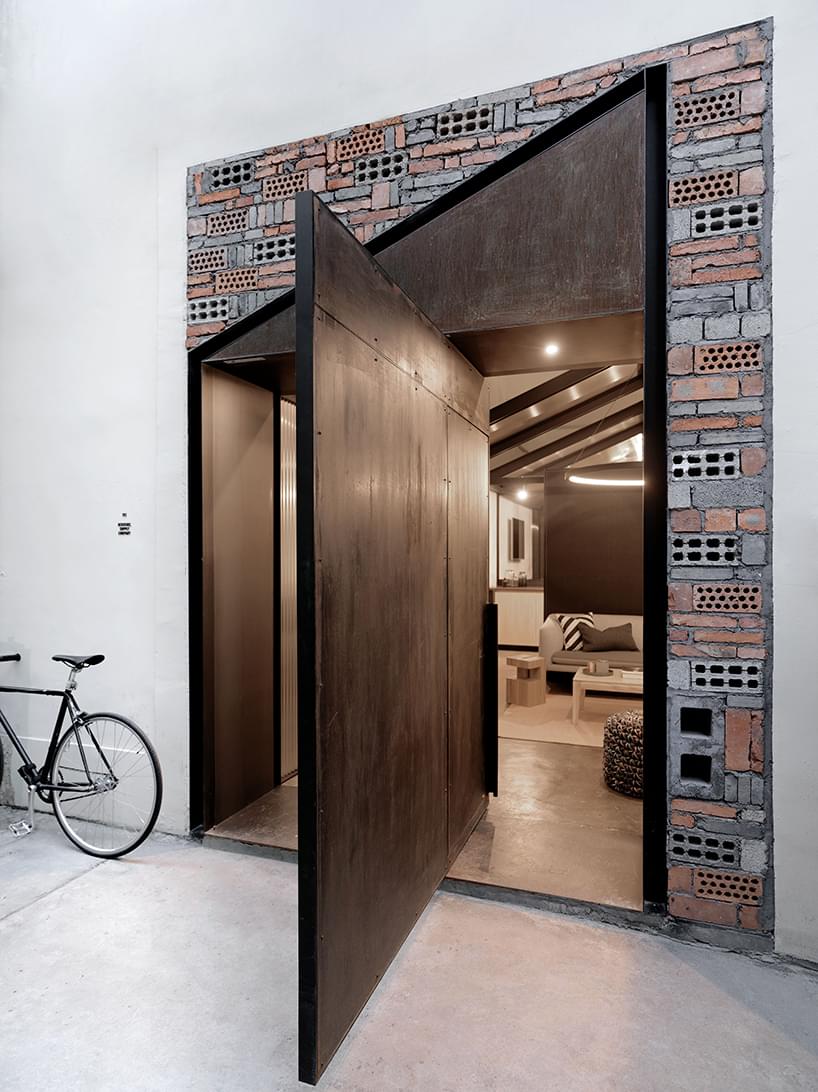 A raw metal pivoting door leads you to the interior
Linehouse's project includes a black metal framework within the Herschel Supply Co. office which features a lounging area, a pantry, a meeting room, bathrooms and storage. The surrounding open space operates as the working area where glass sectionally divides the different programs, allowing transparency throughout the office. Through the process of revealing and stripping down the structure, parts of the original framework are exposed, revealing the concrete walls as well as the ceiling's voids. The internal seating area located in the entrance is practically an extension of Shanghai's streetscape, making it the ideal urban office.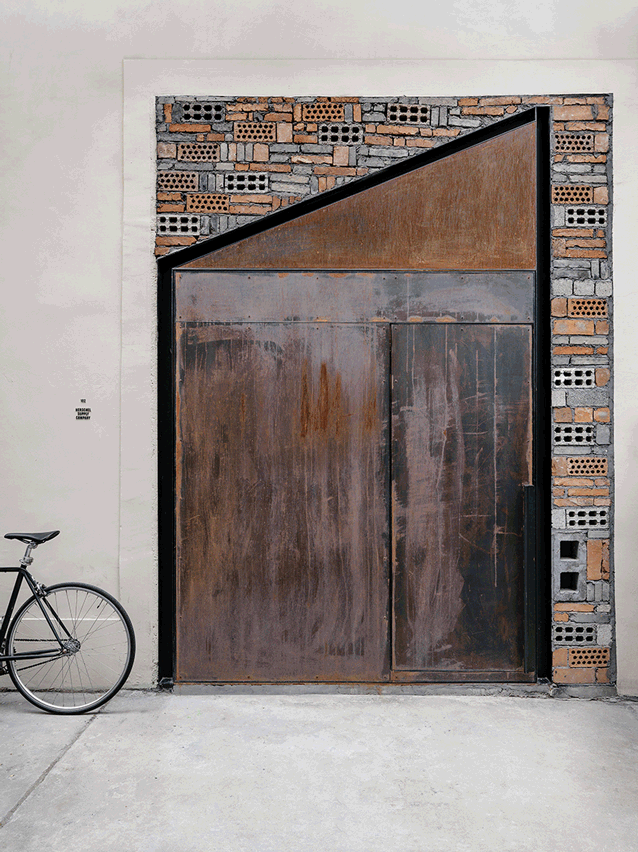 The operable façade blurs the line between the interior and exterior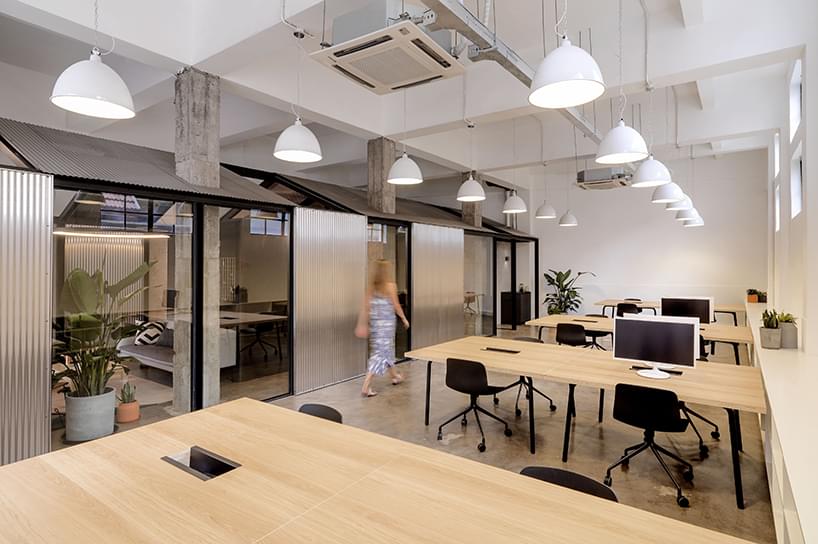 The open workspace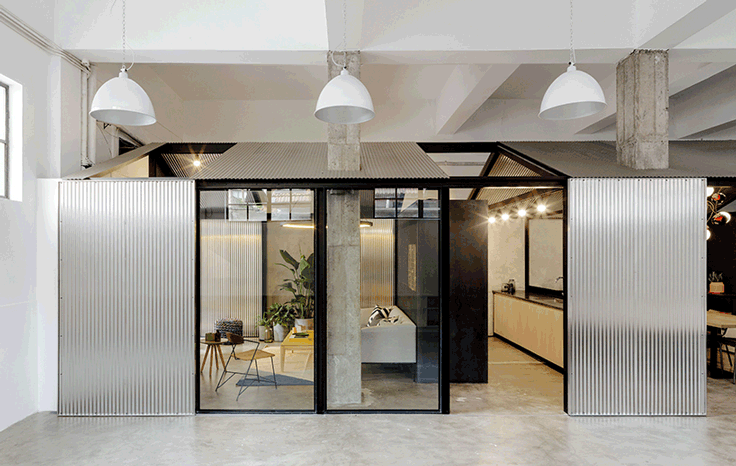 Sliding perforated stainless steel doors enclose the pantry and meeting room area, depending on the required privacy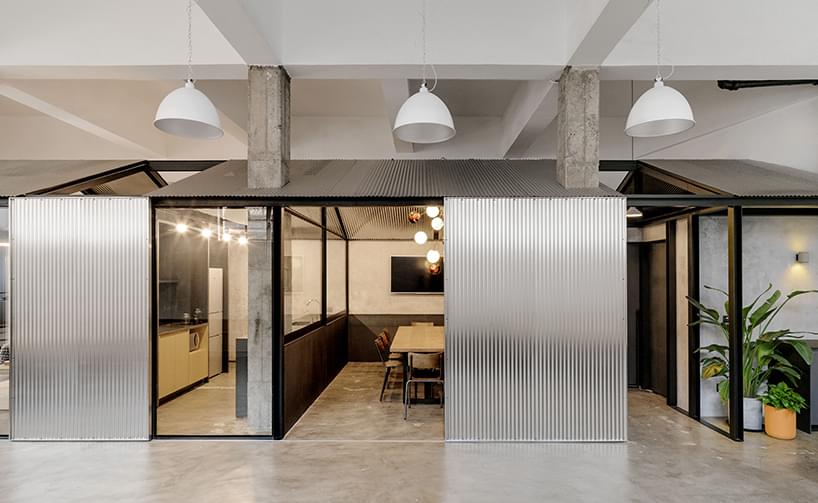 Glass walls sectionally divide the different programs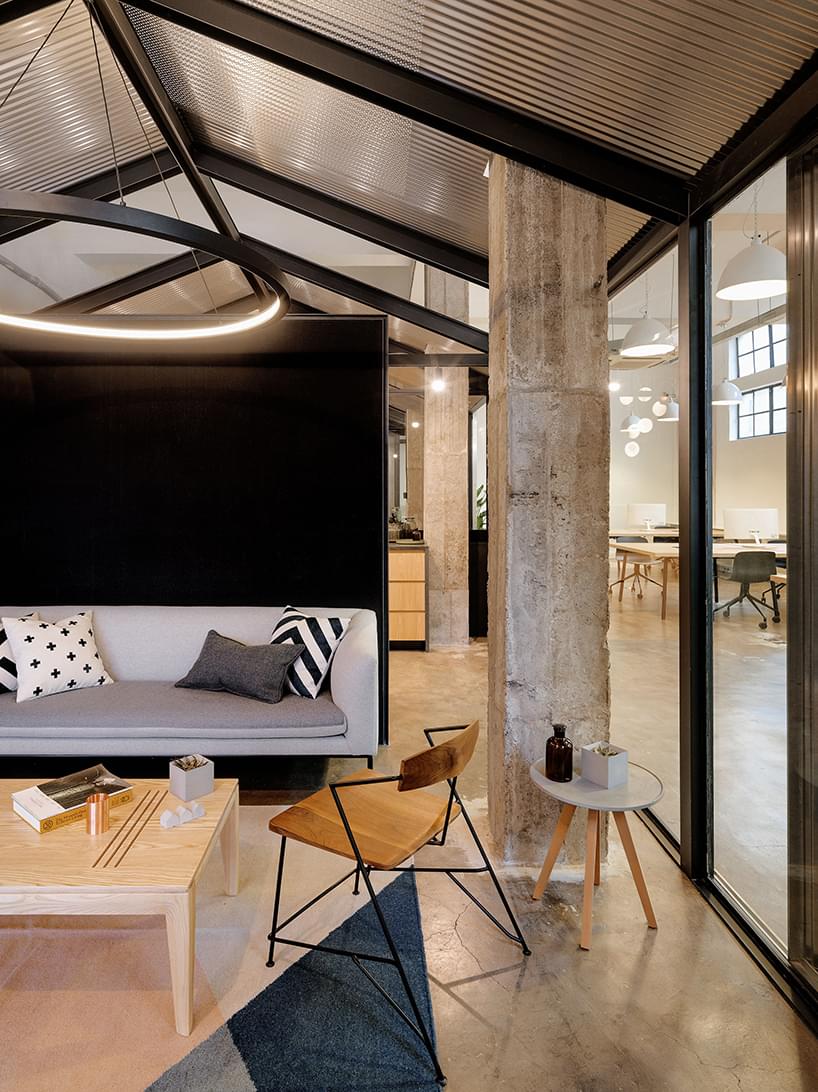 The lounge area features part of the exposed framework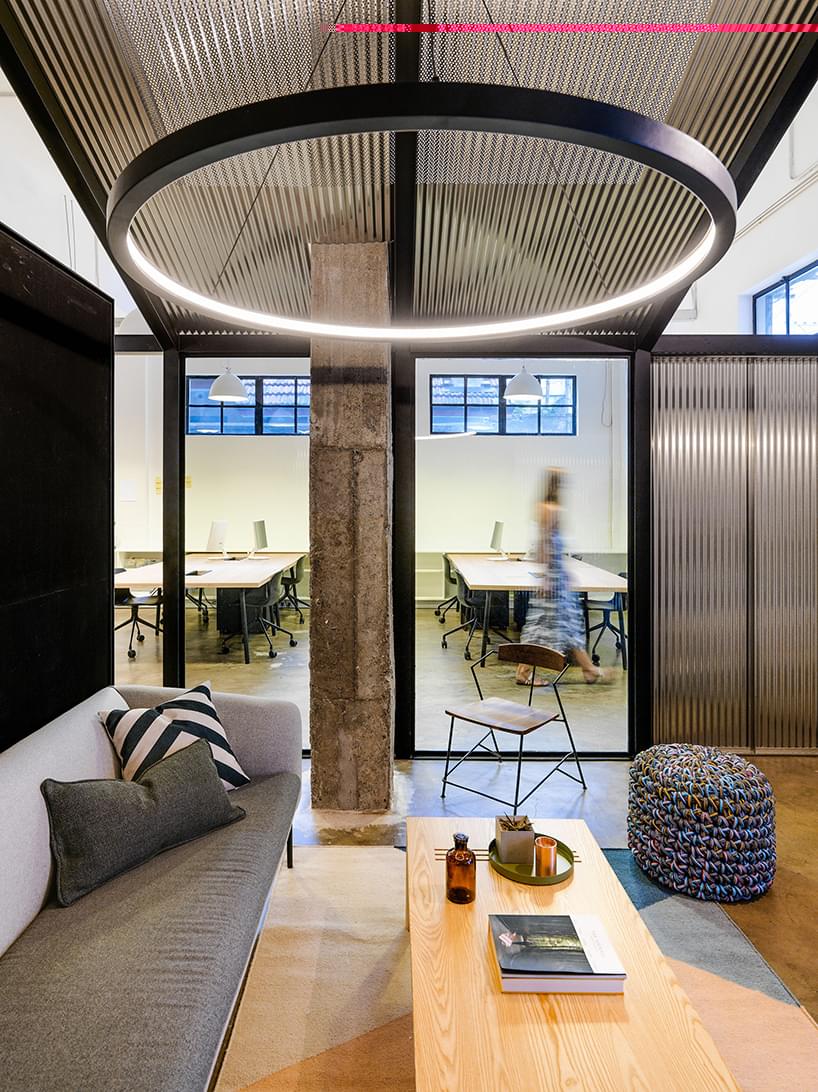 View of the open working space from the lounge area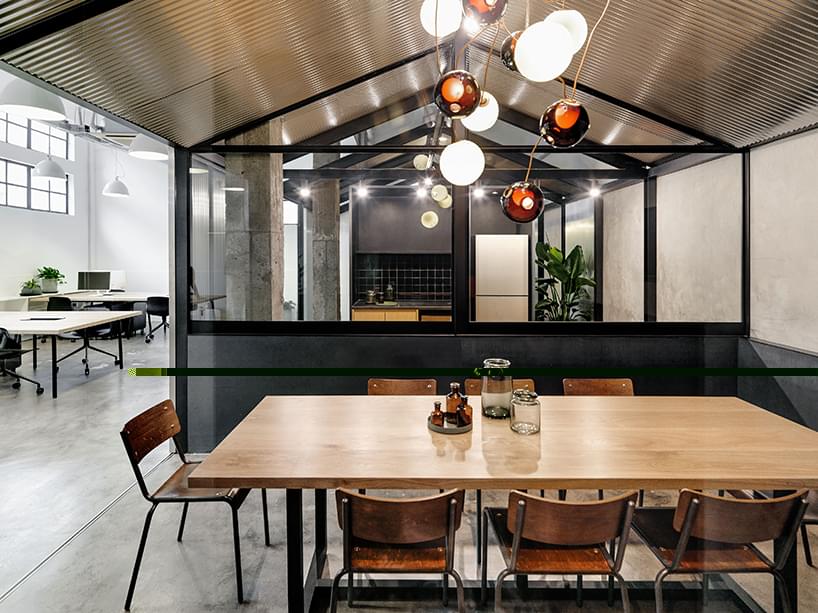 The meeting room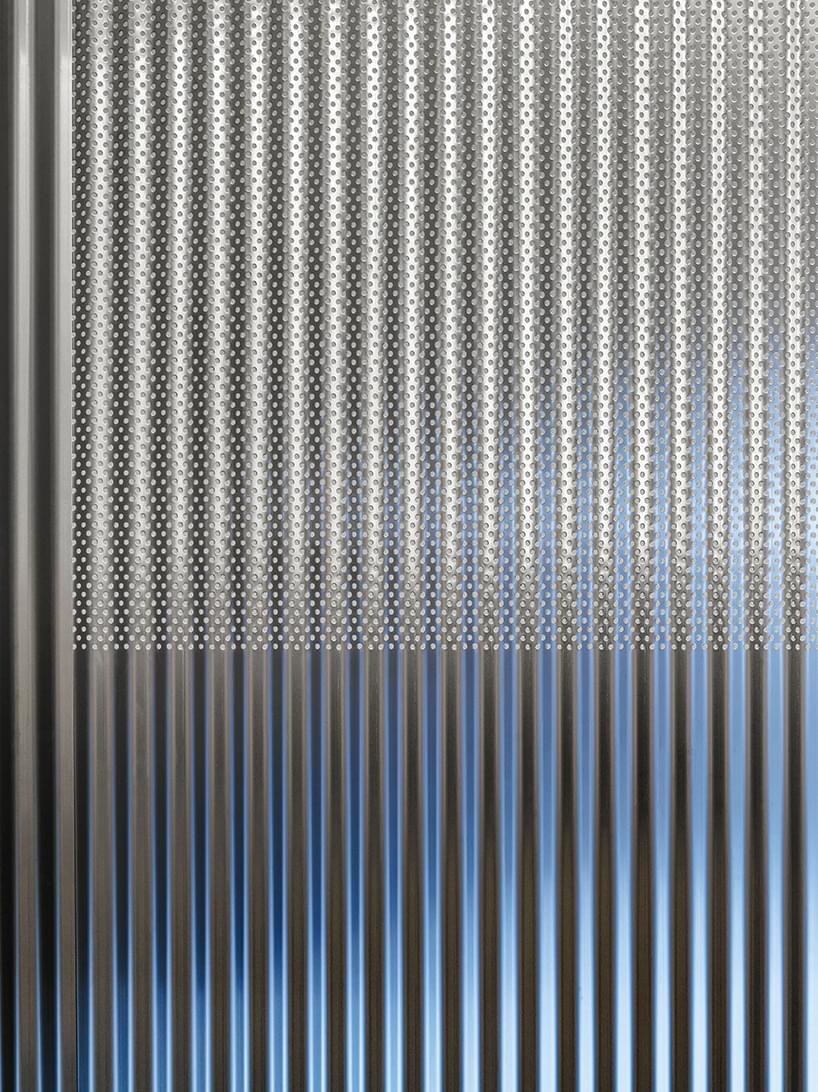 Details of perforated corrugated stainless steel